Arkfeld EDC flashlight with green laser guide, 2022 light trend advice, Property interior design style
Arkfeld EDC flashlight with green laser are ideal
2 September 2022
The Arkfeld is a maiden stylish dual light source EDC flashlight produced by Olight. It is a flat flashlight laser combo that comes with two color temperatures, 5 brightness levels that can be adjusted, and a function button that paves way for you to select a feature with just a single click. Arkfeld flashlight has a whooping output of 1000 lumens which makes it strong and able to light up a whole area with a large mass. It is a type of flashlight made of two high-performance LEDs; the neutral white LED with 4000K to 5000K range and the cool-white LED with 5700K to 6700K range.
There are several applications for green lasers. They are capable of being pointed with. The additional benefit of being able to create a straight line in the dark has led to its use as rescue lights because it can be seen for kilometers. There have been laser light shows using it. A user can use the green laser to precisely locate a star while utilizing it for sky gazing. Additionally, it can be used as a rifle or gun laser pointer. These powerful flashlights use a high beam output to help improve aim and illuminate low-lit areas.
The green laser provides a lot of benefits. It is fifty times brighter than a red laser and can be seen for kilometers, making it useful for rescue missions in case someone gets lost. It can be utilized for aiming in high-tech weapons as well. Green laser pointers can be used in a variety of weapons due to their long range. Green laser pointers are not affected by high or low temperatures, so even if a person becomes lost somewhere in ice-covered mountains, they may still be used to call for help. In addition, even if a person becomes lost in the desert, they can still use them to call for aid.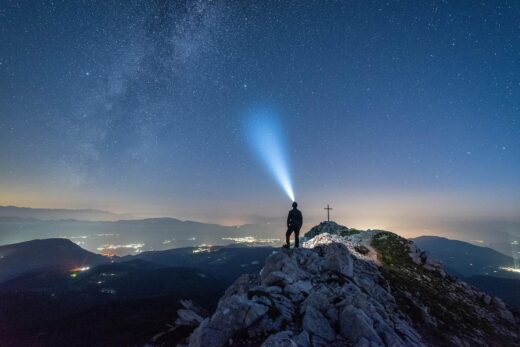 Why EDC flashlights are unique
• Brightness: Brightness of an EDC flashlight may be the most important factor to take into account. Modern manufacturers provide brightness ratings in lumens to provide information about the output of a certain device. The majority of reliable EDC flashlights have a maximum output of at least 250 lumens.
• Power source: Three different battery types, each with benefits and drawbacks, can power an EDC flashlight. Although common alkaline batteries are inexpensive, they frequently lack the strength required for high-lumen outputs. Because they have a superior size-to-output ratio than alkaline and can power lights to their maximum output levels, specialized batteries like the ubiquitous CR123A perform better than alkaline. Consider utilizing rechargeable batteries as well; many of them have easy USB chargers.
• Resistance to the environment: Examine how well an EDC flashlight holds up against the elements, especially water. An IP67 rating indicates the same level of water resistance with complete protection against dust ingress, whereas an IPX7 rating indicates the same level of water resistance for up to 30 minutes at a maximum depth of one meter. Better protection is indicated by higher numbers.
• Durability: Finding an EDC flashlight made to last must be a top consideration for any serious carrier because they endure a lot every day. Quality items can be distinguished from the flashy lookalikes that are frequently available on today's market by having a sturdy body, being impact resistant, and having the ability to withstand the environment.
Physical attributes
• Color: It can be found in Blue, OD Green, Black and Desert Tan colors.
• Green Beam Emitter: This is a point at the tip of the flashlight that emits the green beam whenever it is activated for special purposes.
• LED Light: This is the point beside the green beam emitter where normal LED light is emitted during usage.
• Battery Indicator: This indicator functions as the battery life present in the flashlight. Here, you get to know the percent of your flashlight and how long you can use it for. It comes in ranges of percentage such as 10%, 10% to 25%, 25% to 50%, 50% to 75%, and 75%.
• Selector: This function is used to select the beam you want to emit out of the flashlight.
• Center Button: This is what you press if you want to switch the flashlight on.
• Magnetic Tail: This magnetic tail ensures a charging system that does not require manual process of plugging.
• Pocket clip: The clip is where the flashlight gets attached with the pocket of your dress.
Mind-blowing features that come with Arkfeld dual light EDC
Here are some features you would find in the Arkfeld stylish dual light EDC:
• Versatility in brightness options: It comes with 5 various levels of brightness with the maximum output of 1000 lumens. This enables a memory function integrated to allow you select the level you want with just a single click.
• Presence of green laser: This flashlight comes with a built-in green laser that helps during presentations and also attractive to pets, if you are a lover of one.
• Color temperatures: It comes with two color temperatures; cool white and neutral white, which can meet different lighting demands in your daily activities.
• Portability: This flashlight is very portable to use as it comes in a unique flat-shape ultra thin structure which makes it easy to carry in your pocket.
• Magnetic charging: The charging cable of this flashlight can easily snap onto its tail. The magnetic feature that comes with it can allow you charge it without manually plugging it in.
• Magnetic clip: It is capable of clamping tightly onto your shirts or attaching to a nearby metal surface due to the magnetic tail it comes with.
• Power: It is powered by two built-in available Lithium Polymer batteries with 1050mah capacity.
• Output: It has an output of about 300 to 1000 lumens which runs up to 110 minutes.
• Light Source: It is made of two high-performance LEDs; the neutral white LED with 4000K to 5000K range and the cool-white LED with 5700K to 6700K range.
• Weight: It has a light weight of about 87 grams while the battery is installed in it.
• Body material: This flashlight is made with aluminum alloy.
• Warranty: It comes with a massive 2 years warranty.
Dimensions
Length: 4.33in/110mm
Width: 0.98in/25mm
Height: 0.59in/15mm
Why should you get this Arkfeld flashlight?
While doing a presentation, you have a lot of things to focus on rather than having to carry a flashlight with both hands which makes you lose focus on what you are doing. This tool which helps you with pinpointing your slides during presentation is the best you can lay your hands on with its green beam switch feature. Its ability to serve dual purpose is a very distinct feature that craves way for versatility. If you rear pets, your pets could fall in love with it.
( Impact of Light and laser eye surgery )
Its 1000-lumen brightness provides a far-reaching beam of light. The illumination's emphasis is focused efficiently and forward by its design. This flashlight can run a max lifespan of 8 days at a go without the need for charging. Its light nature and portability can also guarantee a long range throw of about 101 meters. It also includes a green adjustable beam that increases the strength of the light as it spreads, which can be utilized while simultaneously saving battery life.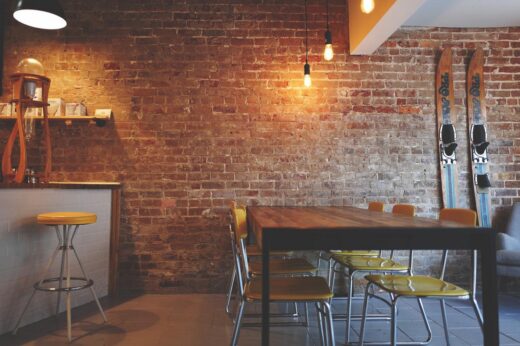 Comments on this guide to Arkfeld EDC flashlight with green laser article are welcome.
Lighting Articles
Lighting Posts
Getting your home filled with light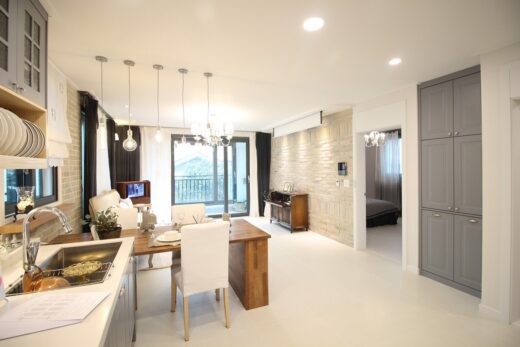 How Lighting Influences Mood and Productivity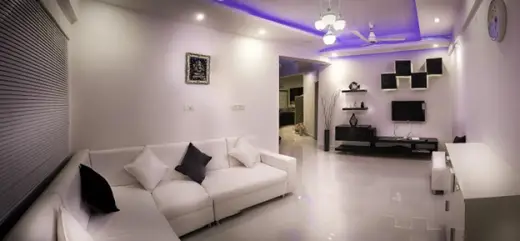 image source : pixabay.com
Tips To Choose the Right Lighting for Your Home
Best Solar Light Manufacturers In China
How to Use Lighting, Space and Material in Architectural Design
Building Articles
Residential Architecture
Comments / photos for the Arkfeld EDC flashlight with green laser advice page welcome