Timeless designs to your home's interior, Building design tips, Property decor style advice
Timeless Designs To Your Home's Interior Advice
27 Mar 2021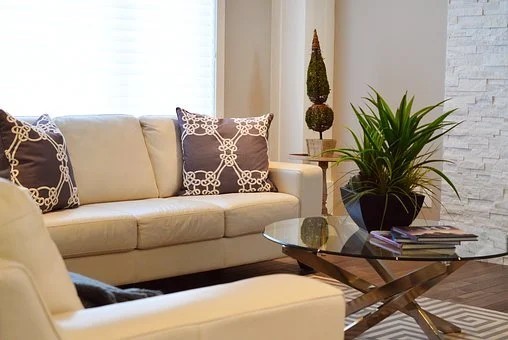 Trends are usually considered as something which come and go, but this is not always the case. In fact when it comes to your home's interior, there are some which have stood up to the test of time and look every bit as good now as they always have.
Timeless additions are will not just give your home a more attractive look, they will also ensure that you don't have to change things up when style trends change. Here are 5 ways in which you can add something beautiful to your home's interior, which will bring that timeless spirit into the property.
Add Timeless Designs To Your Home's Interior
White Bedding
White bedding is soothing and looks great no matter what theme you have in the room. There is something about crisp, white bedding which seems so uncomplicated, not to mention that clean and tidy feel it brings. Investing in high quality white bedding will ensure that your bedroom looks every bit the sanctuary that it should be.
Well Designed, Upholstered Furniture
Regardless of the creative style which you are looking for in furniture, it should always offer comfort and a place to relax. No matter if you are watching TV, reading a book or chatting with friends, upholstered furniture is a perfect option. Companies like Papaya Australia excel at creating furniture which is aesthetically pleasing and incredibly comfortable. Investing well in your furniture will ensure that you get high quality and long lasting items.
Marble Countertops
Kitchen trends have changed greatly over the years and right now there are many who don't know whether to jump on the ultra-modern chic train, or go for the retro country style. One style aspect of the kitchen which will always be relevant are marble countertops. Not only are these luxury in their aesthetic, but they are incredibly practical and can stand up to whatever is thrown at them.
Exposed Brickwork
Generally used in spaces which offer a more industrial look, exposed brickwork can in fact work with an abundance of varying styles. Brickwork can be whitewashed for a luxury feel or it can be scarped clean to give you that beautiful rugged look which combines seamlessly with basic color patterns. If you don't have brickwork which you can expose then you can find some high quality wallpaper which will give the same look and feel as what the bricks can offer.
Hanging Pots and Pans
Many use hooks for hanging their pots and pans in the kitchen because they are squeezed for storage space. The reality however is that this gives a beautiful rustic appeal which will always be in style. Hanging these items over a kitchen island not only makes them more accessible when cooking, but it also offers a different style dimension to the kitchen space. It should be noted of course that pots and pans which are low quality and a mixture of styles will not work here. Nickel and pewter pans however look absolutely delightful when hanged in the kitchen, and are incredibly stylish.
Installing these ideas into the interior of your home will ensure that you don't have to worry about any of it going out of style. These are timeless additions which will a great deal of style and aesthetic value to your home.
Comments on this Ways To Add Timeless Designs To Your Home's Interior article are welcome.
Interior Design
Interior Design Posts
Use of Tapestries in Interior Design
Innovative interior features of modern homes
Building Articles
Residential Architecture Design
Comments / photos for the 5 Ways To Add Timeless Designs To Your Home's Interior page welcome