Lessons from an architect on purchasing property Guide, Building Design Tips, Online Advice
Lessons from an Architect on Purchasing Property
27 Mar 2021
In this article, we are going to discuss some tips that architects have for maximising your investment in property. An architect is not just a person who designs brand new skyscrapers or residential blocks, the industry is designed to help you understand how to add value to a property. A good architect will see potential in a building, advise you on budget, and help manage your project from start to finish. Let's jump in.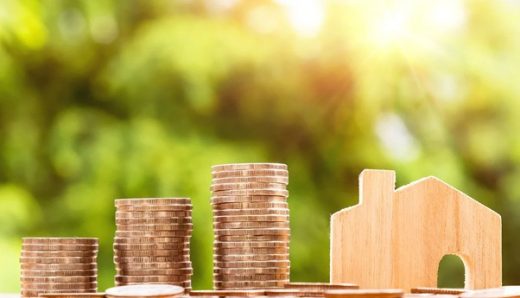 What Will An Architect Do?
As mentioned, a good architect is not just a designer. The experience that comes from years in the field allows professionals to see how to increase the value of your home. They will be able to advise on how much profit could be made by adding a loft conversion, extension, terrace, or another home improvement. Or, they can advise on where best to invest and then work on a property – more on that later.
As well as this, they will be able to help run the project from start to finish. Firstly, by helping you set a budget for construction, then with management, getting everything done within a specified budget and timeframe, leaving you with ample profit in your newly renovated home.
Location Is Key
In general, the closer you are to the city centre, the higher a home will be valued. However, some areas are undervalued, despite being near the city centre. For example, as you look at the image below, it would be great to target purchasing a property in areas marked by the number 3 or 4, in the hope they will become 'up and coming' and value will rise quickly.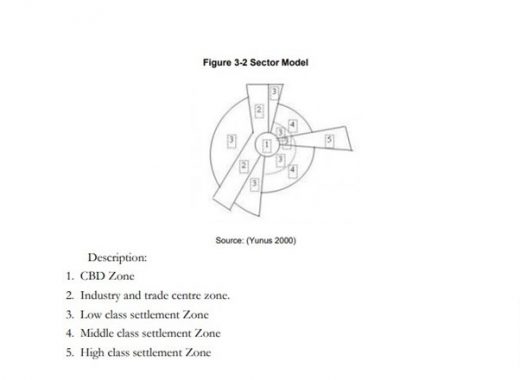 ●      London
The housing market in London has been booming for years with many Londoners choosing to refinance, invest in property, and turn a huge profit. Take a look at a place like Croydon. For years, Croydon was viewed as an undesirable place, with house prices far, far lower than anywhere else around it in South London. However, in recent times it has been rejuvenated and is seeing huge increases in price. In more central London, these stories have been repeated in areas such as Camden and Elephant & Castle over the last 10 years. An architect would have suggested a loft conversion renovation on an older building to maximise the available space, light colours with natural light to make rooms feel larger and a modern face lift to the walls and windows.
●      NYC
New York City is another place with an expensive reputation. While it's easier said than done, if you had invested in a property in Manhattan 10 years ago, you'd have seen an average price increase in your home of 50% – an amazing return on investment! Other areas such as Williamsburg in Brooklyn have followed suit. Being a poor area of mainly warehouses just 20 years ago, now full of expensive hotels and great properties!
●      Sydney
Sydney is another one of these places where a refinancing option a few years ago would have produced profits for those looking to invest in property, with some keen investors looking to just demolish the property and start from scratch. This is where an architect will flourish, with creative control from start to finish, the finished product is bound to attract attention.
In Sydney, there are plenty of suburbs within a few km of the city centre currently showing rapid growth. Arncliffe, for example, located near Sydney international airport, used to be viewed as a cheap area. However, recently it has had a year-on-year price increase of around 18% per year, driving house prices up to over $1,000,000 on average. Buying there 5 years ago would've been an incredible investment.
Lessons from an architect on purchasing property Conclusion
Over the years a formula to success in the property market has revealed itself. Location is clearly the most important factor, but turning a house into a home is right up there. This is where architects excel. We recommend reaching out to an architect and an agent about the property market, the value of your home, and the potential for reinvestment in your area.There is certainly profit to be made if done right with sound advice from professionals.
Comments on this guide to Lessons from an Architect on Purchasing Property article are welcome.
Buying Property
Buying Property Posts
Design elements to look for when buying a house
Mistakes to look out for when buying a new build home
Why should you buy property in Istanbul
Building Articles
Residential Architecture
Comments / photos for the Lessons from an Architect on Purchasing Property page welcome