Timeless additions to your home's interior, Guide, Building Profession Tips, Online Advice
Timeless Additions to Your Home Interior
23 Mar 2021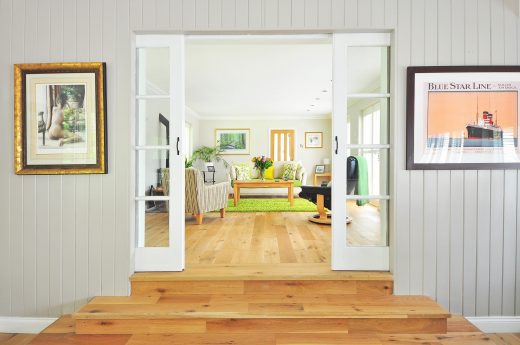 The home is the most important place where one experiences comfort after a long day's work and meeting strict deadlines. Making the home attractive is among the most proven tactics to feel relaxed, energized, and proud to be a homeowner. Whether you have recently moved to a new house or staying in an old building, creating a serene atmosphere will trigger your desire to be at home anytime you are off the work.
How do you create a unique and calm home environment? Building a fantastic home begins with your mastery of the best interior designs suitable for your living room to your bedroom. Below, we examine some of the timeless additions you can consider that will stand the test of time to give your home a breathtaking look.
Timeless Additions to Your Property Interior Guide
Proper Selection of Colors and Themes
In every cozy home, color selection and themes take center stage of the interior design work. It would be best to decide which colors will bring the best design for your living room or bedroom. If you are unsure where to begin, you can liaise with your interior design for guidance. You need to find a color that will match the theme and have a long-lasting, significant impact on your home. Some of the best strategies to consider for a timeless design involve looking for neutral colors and using cream or mauve for the walls.
Consider Lighting for Your Rooms
Great lighting ideas can be a game-changer when it comes to improving the interior design of your home. Having a proper lighting system can enhance the beauty of your rooms and improve the aeration. The homeowner should consider having natural lights in their rooms and a blend of artificial lighting. Work with your interior designer for quality lighting options available in the market.
Look for Appropriate Flooring Options
One of the first things that attract the eye when one enters a home is the floor. Thus, paying attention to the floor is an important criterion determining how beautiful your house will look. There are numerous flooring options available. Working with your interior designer to determine what is best for you will be a brilliant idea. One of the best flooring options to consider for a timeless design is hardwood flooring. Hardwood flooring comes with numerous advantages, such as easy maintenance and customization.
Shop for Quality Materials
A timeless design will be elegant for an extended period despite the new trends that come and go. When shopping for products for your home, always go for quality rather than quantity. Purchasing good quality furniture will create a unique home appeal for you and your visitors. Purchase your furniture from reputable companies such as April & Oak and be assured of quality materials for your home.
Proper spacing of your furniture and knowing where to place what material will be vital in making your home appealing for everyone. Embracing the use of natural materials in your rooms for interior design is also a brilliant move. Combining a blend of the old but classic furniture with trendy goods is also an incredible idea for having a unique interior design strategy.
Comments on this Timeless Additions to Your Home's Interior article are welcome.
Furniture
Furniture Posts
How to get rid of old furniture
Steps involved in disassembling furniture items
Right furniture types for your house interior
Home Articles
Residential Architecture
Comments / photos for the Timeless Additions to Your Home's Interior page welcome