Tile that looks like wood: ingenious innovation guide, House floor decor tips, Online home style advice
Tile That Looks Like Wood: An Ingenious Innovation
7 Sep 2021
People like the feeling of being close to nature
. Even in the surroundings of our concrete walls, the aesthetic that nature provides is unmatchable. So when the porcelain stoneware tile industry found a way to recreate the look like wood, it felt like a blessing.
The credit goes to the tiles that look like wood as they reinterpret the natural wooden textures. The porcelain tiles are made from natural elements combined with modern tech to withstand any environment. And even more exciting, they come in different shades and patterns of woods. So you get to enjoy the aesthetic of wood without harming nature itself.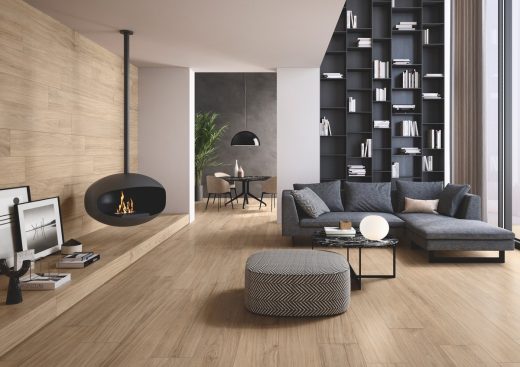 Durability and strength like no other
Unlike some other beautiful things, Wood-look tiles are strong and can last a long time. It is because they are made with porcelain stoneware to withstand time, weather and chemicals. Hence, you won't have to worry about the tiles breaking down anytime soon.
In addition, they can overcome the chemicals to clean it, uphold its integrity if something heavy falls on it, and fight any harsh weather conditions. So, once you install them, your investment will keep giving for an extended period.
Cost-efficient, easy installation
The main thing that bugs anyone is the cost and installation of porcelain tiles. The idea of having a decorative tile with unique patterns might put off someone by imagining the price. But wood like porcelain tiles is more cost-effective than any other means today. And they come in various sizes and thicknesses. For this reason, you get to calculate how much you might need in terms of numbers. Besides, the installation process is so swift that you get to enjoy your house soon after it is installed.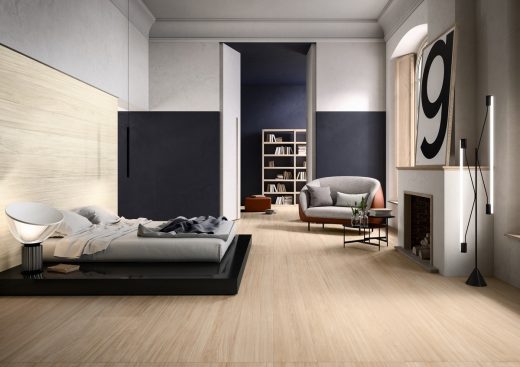 Low maintenance solution
Porcelain tiles are known for their low-key maintenance. Even if you want to use them in different places in the house, they will do just fine. For example, you can have wood-like porcelain tiles in your bathroom despite having a high moisture level.
You can also have it in the kitchen, yet you won't have to lose sleep thinking about cleaning them. Spill something? Just clean it off with some microfiber. Won't the stain come off? Use some chemical solution. Wood-look tiles won't suffer from discolouration or unusual effects caused by deep paints or cleaning liquids.
Tile that looks like wood: Customizable designs for everyone
Wood-look tiles already offer various textures, finishes, and patterns. Still, you will also be able to customize the tiles the way you want. For example, you may wish the porch to look like burnt oak or something more unusual; ask to get the effect.
To conclude, with a tile that looks like wood, there is no limit to the possibilities of design aesthetics and functional ease. After all, you are in the hand of nature without doing any harm to it; you deserve all the plaudits and convenience.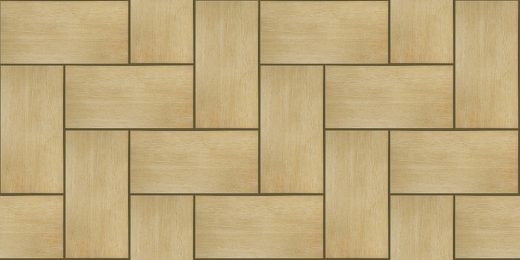 Comments on this guide to tile that looks like wood: an ingenious innovation article are welcome.
Tiles and Tiling Design
Tiles Posts
What are the latest tile trends
How to create a showroom tile display that sells
Tiles to make your living room look appealing
Building Articles
Residential Architecture
Bufalini Street Loft, Florence, Tuscany, Italy
Architects: FABBRICANOVE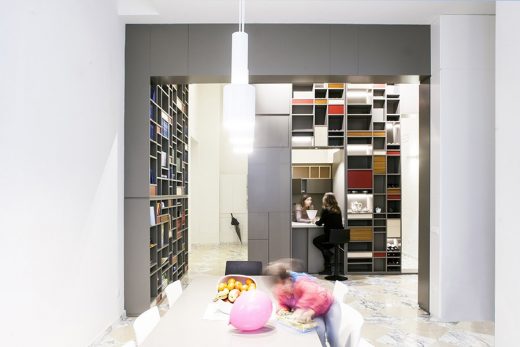 photograph : Filippo Romano
Bufalini Street Loft
Comments / photos for the Tile that looks like wood: an ingenious innovation advice page welcome