6 benefits of roof sarking guide, Australian house roofing tips, Oz home advice
6 Benefits of Roof Sarking
7 Sep 2021
Roof sarking is a flexible membrane that is installed directly below a metal roof or roof tiles. It is designed to act like a second skin to your home, protecting it from wind, rain and dust, while also effectively managing the formation of condensation.
Roof sarking can improve temperature regulation inside your home, making your home more comfortable and more energy efficient.
Roof sarking is installed in new homes during the construction phase before the roof is installed. In some cases, installing sarking in existing homes is possible if the roof is undergoing major renovations, for example if the roof is being re-tiled.
Not sure if your home needs sarking? Check out the 6 benefits of installing roof sarking below to find out why it's a must-have in most new Australian homes.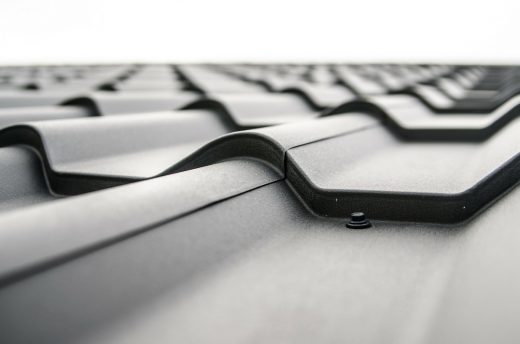 1. Better moisture control
Roof sarking helps restrict the amount of moisture that enters your home such as storm rains. It will also help control the formation of moisture inside your home (condensation) and safely drain it away.
When condensation is not controlled properly, it can have very serious consequences. Condensation can be a major issue for cooler climates where outside temperatures fall and the inside of the home is heated.
When moisture is trapped it can lead to mould growth in the ceiling which can reduce the quality of the air inside the home. Not only is this a health risk, it can also lead to unsightly stains or disfigurations on the ceiling.
More long term, trapped moisture can lead to the decay of building structures such as timber rot or corrosion of nails. This can lead to costly damage and safety risks.
2. Improved temperature control
The reflective foil layer on roof sarking is designed to reflect radiant heat from the sun away from your home. Without some sort of guard against radiant heat, your home would absorb a lot of heat energy from the sun.
High temperatures in the roof space can be transferred through the rest of the home, making your house uncomfortably hot. High roof temperatures can also put a strain on materials and appliances in the roof space.
Reflective roof sarking can help improve the overall R-Value – or thermal performance – of your home, making it easier to regulate temperatures and stay comfortable year round.
3. Greater energy efficiency
Roof sarking is often used to help improve insulation in the roof space in conjunction with ceiling insulation batts. Better thermal performance leads to a more energy efficient home.
Homes that are not well insulated may be uncomfortably hot or cold throughout the year and rely a lot more on artificial heating and cooling to regulate temperatures.
A home that is well insulated has more stable indoor temperatures, even when it is very hot or cold outside. When the air conditioner or heater is used, it will be more effective at cooling or heating a well insulated home.
This reduces the energy consumed, which is better for the environment and can lead to savings on your power bill.
4. Effective wind and dust barrier
Roof sarking is often described as your home's second skin. Installed just under the roofing material, sarking will prevent any draughts of wind from blowing into your roof cavity. This reduces the amount of dust, dirt and debris that enters your home.
5. Fire protection
Roof sarking acts as a secondary protection against fire embers and is mandatory in Australia if your home is located in a bushfire risk area. The Building Code of Australia outlines the mandatory sarking requirements for buildings in areas rated BAL 12.5 to 40.
Other factors may also affect whether roof sarking is a requirement for a new home. These include roof pitch, wind speed and whether the home is located near a national park, golf course, large body of water or freeway.
6. Protection during construction
During the construction phase, before your roof has been installed, roof sarking will be installed. This will help provide protection for the frame of your house from weather elements like wind, rain and sun.
With roof sarking installed, construction of a new home can continue more efficiently. For example, some inside trades may be carried out once the roof sarking is in place because it provides protection from weather elements.
Can you install roof sarking in an existing roof?
To install roof sarking, the roofing materials will need to be removed. If your home is undergoing major renovations to the roof, or if you are building an extension, it may be possible to install sarking.
If your existing sarking is damaged with holes or rips, it may be fixed with special tape. It is important to fix damages to roof sarking as any holes in the sarking will compromise its performance.
If you are looking to improve the energy efficiency of your home, roof sarking may not provide enough insulating power on its own. You should also use bulk insulation batts between the ceiling rafters to help reduce the transfer of heat.
Does your home need roof sarking?
If you are building a new home or undertaking major renovations on an existing home, it's important to consider your home's insulation needs, including roof sarking.
The right insulation can help improve comfort, make your home more energy efficient and protect your home from moisture damage.
You should consult professional advice about the best way to insulate your home. In Australia, strict regulations apply about insulation for new homes and roof sarking may be mandatory for some locations.
Comments on this guide to 6 benefits of roof sarking article are welcome.
Roofing Articles
Roofing Posts
3 tips to find a great roofing contractor
3 tips to prepare for your roof replacement
Building Articles
Residential Architecture
Comments / photos for the 6 benefits of roof sarking advice page welcome