Most Iconic Buildings Around the World Guide, Architecture Design Tips, Online Advice
The Most Iconic Buildings Around the World
9 Feb 2021
Thanks to technological advancements, architects can now turn their biggest projects into reality. That is the reason why we see architectural wonders being built every day. Buildings such as Burj Khalifa, Ingalls Ice Rink, The Guggenheim Museum, and many more which are considered as modern architectural wonders have truly breathtaking appearance can be turned into reality by combining the brilliant minds of architects and the technology we have at our hands.
We would consider visiting these wonders a must as they will engrave an unforgettable memory in your mind and will make you appreciate the art and the hard work behind each project. With all of this in our minds, we decided to give you a small list of some of the most iconic buildings around the world. Let's check them out.
Bellagio Hotel & Casino
Bellagio is probably the most commercially known building out of all the listings in this article. As you may know, this is a hotel and casino and it is the most recognized building in Las Vegas. Each tourist that comes to Sin City places Bellagio at the top of their list of places to visit. Those who cannot see it in person, have other ways to experience this architectural wonder. And it is quite a fascinating one, which is why we wanted to mention it.
Instead of going to gambling facilities such as Bellagio for a unique experience, people can now access the best gambling games at the new trend – the online casino trend. These sites feature various games which have the Bellagio and many other well-known facilities as the main theme of the game. Live dealer games are also being held from these locations. Through live dealer and other games, people can have a quality experience and admire these buildings without even visiting them.
While we are on the subject of Las Vegas and gambling facilities, some buildings that also deserve a mention here are Westgate, MGM, and The Venetian.
Marina Bay Sands
Singapore's most iconic building also deserves a mention on our list. The one thing that makes it so popular is the horizontal SkyPark which connects all three buildings and it is big enough to fit four-and-a-half A380 jumbo jets. This is also the home to the world's largest rooftop pool. There is no denying that Marina Bay Sands is an architectural wonder and for all those who are planning a trip to Asia, this building is a must-see.
The Colosseum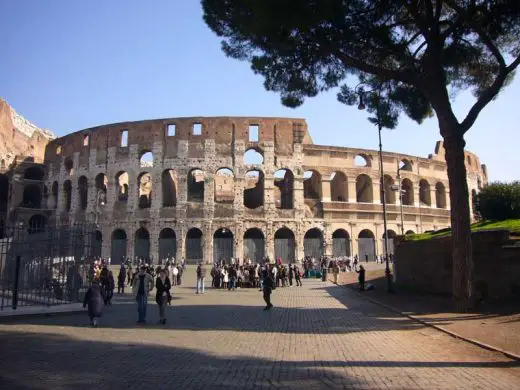 photo © Adrian Welch
If there is one thing that reminds us of the popular gladiator times and Rome, in general, it is The Colosseum. This wonder is an ancient building and one of the biggest tourist attractions in Rome and Italy. Literally every tourist that visits these ends puts the Colosseum on their tour guide, and rightfully so. It reminds us of ancient times but also makes us wonder how were people able to create such wonders in a time where technology was nothing compared to what we have today.
The Gherkin
The modern architectural wonder that was in the heart of London and was sold to a Brazilian billionaire is the last entry on our list. This building was completed in 2004 and it was labelled as one of the most distinctive buildings in London and the UK. These days, the Gherkin is mostly an office building, but the curves and glass is quite a unique sight.
An interesting fact about the Gherkin is that it features a 24,000 square metres of glass, but it only has one curved glass – the lens at the top.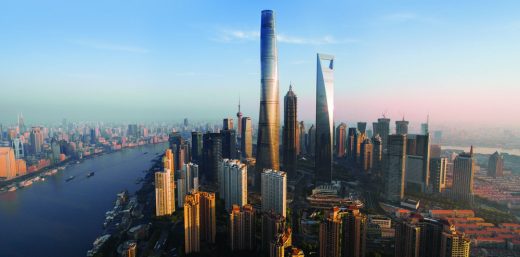 photo © Gensler
Comments on this guide to Most Iconic Buildings Around the World article are welcome.
Iconic Buildings
Tour d'Eiffel, Paris, France
Dates built: 1889
Design: Gustave Eiffel



photographs © Adrian Welch
Brooklyn Bridge Competition Design, New York City, NY, USA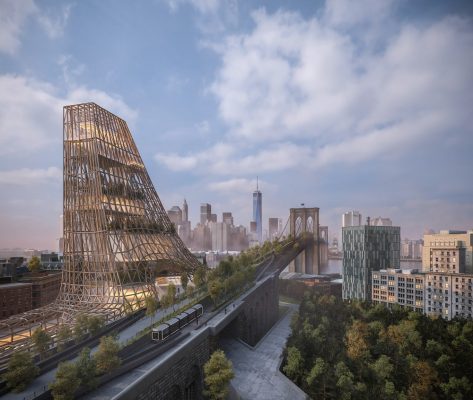 image courtesy of architects
Brooklyn Bridge Design by DXA studio
Buildings
Architecture Articles
Comments / photos for the Most Iconic Buildings Around the World Advice page welcome