The four oldest casinos in the world, Historic gambling builldings, Old gaming resort architecture globally
The Four Oldest Casinos in the World Guide
23 Feb 2021
Gambling has been around for centuries and you will really have to do some research to go back in time and figure out the origins of gambling. Just to put into perspective how old gambling is, historians have found that rudimentary versions of dice predated the written word. Playing cards have been in existence since the 9th century, with the earliest trace found in China.
Guest author Daniel Bennet discusses gambling and focuses on the four oldest casinos in the world. If you love gambling, this is a must-read article. Why not find out more about Daniel Bennet.
Whether we want it to or not, gambling has played an indisputable role in human history. While many of us today associate casinos with Las Vegas and Macau, the history of casinos began well before the invention of neon lights.
The Four Oldest Casinos in the World List
Just to get a sense of how old the casinos on our list are, the oldest casino in Vegas (as well as the oldest casino in the US) is the Golden Gate Casino, founded in 1906, which is around 80 years younger than the youngest casino in our list.
Canadian players enjoy a night out at the casino. They love dressing up, walking into a plush casino and having fun at the tables. However, there are many Canadians who prefer to play at an online casino instead of a land-based casino. If you are on the lookout for a good online casino, check out these casino reviews as they will help you find a good online casino that suits your gaming needs.
For now, let's take a walk on memory lane and check out four of the oldest gambling venues in world history.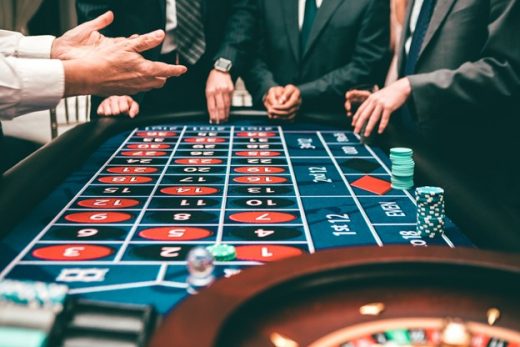 Kurhaus of Baden-Baden
This German Casino was initially constructed in the 1890s but only gained prominence as a gambling destination in 1834. Its spike in popularity was aided in no small part by gambling being outlawed in nearby France, which meant that French punters had to take a trek to Germany to get their fill of casino action.
As more French punters made their way here, word spread across the continent about this German casino. Kurhaus of Baden-Baden rapidly gained a reputation for its fair games and stately atmosphere, lending an air of respectability to gambling.
Just to get a sense of how popular this casino was, the famous Russian writer Fyodor Dostoyevsky, as well as the actress Marlene Dietrich, counted themselves as regulars here.
Kurhaus of Baden-Baden remains to be a popular tourist destination due to its distinctive columns and breathtaking neo-classical design. Its casino remains operational, with poker and roulette games running. This is a great place to head to if you've watched old gambling movies and want to get a taste of the understated glamour so difficult to find nowadays in modern casinos.
Casino de Venezia
This Venice casino is officially the first casino in the world. First breaking ground way back in 1638, the casino migrated to another building in the 1950s. The current location of Casino de Venezia is no less a historical landmark – it is where the remains of the famous composer Richard Wagner are located.
While no one knows who invented casinos, the people of Venice can make a serious claim on that distinction.
Despite being the oldest casino in history, the casino has kept up with modern standards in its current iteration. Going to the Casino de Venezia today, it would be hard to notice its status without being told of it beforehand. The casino looks like an upscale version of a boutique Las Vegas casino, a fact that allows Casino de Venezia to be a popular destination for punters in Venice.
Casino de Spa
The Casino de Spa is often recognized – mistakenly, but we understand the confusion – as the oldest casino in the world. Built-in 1763, the casino does have a claim to the title but falls short by more than a century.
A fire in 1918 forced the casino to undergo a series of changes and improvements, but these have only added to the venue's charm and mystique over the years.
The casino remains to be a popular destination among punters who enjoy a classier gambling experience. Currently operated by the Circus Casino Spa Group, the casino offers a full spread of modern gaming options, with slot machines and regular tournaments being held here.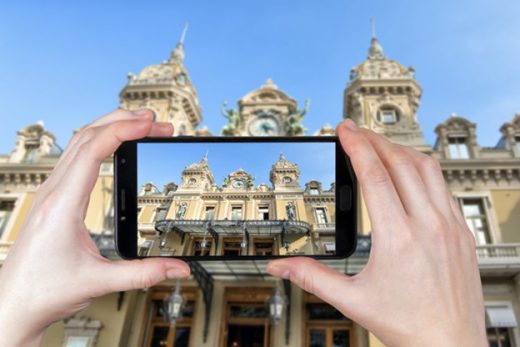 Casino de Monte Carlo
As a traditional haven for the upper classes, it is to be expected that Monte Carlo is the location for one of the oldest and most prestigious casinos in history. Also referred to as the "Grand Casino", the Casino de Monte Carlo has been operating since 1856.
Modern fans may have been influenced by the venue's appearances in James Bond films, but regular goers point to the casino's enduring glamour as a key aspect of its survival in the modern casino landscape.
The Four Oldest Casinos in the World Conclusion
Now that you know the four oldest casinos in the world, give them a visit if you ever get the chance to do so.
Comments on this The Four Oldest Casinos in the World article are welcome
Casino Buildings
Casino Building Designs
Casino Architecture Design Guide
5 of most extraordinary casinos in world
10 reasons online casinos are better than traditional ones
Comments / photos for the Four Oldest Casinos in the World page welcome