What should you require to sell your home quickly guide, UK house sales, British property
Struggling to Sell Your Home? The Reasons Behind This Roadblock And How to Turn Your Luck Around
29 Mar 2023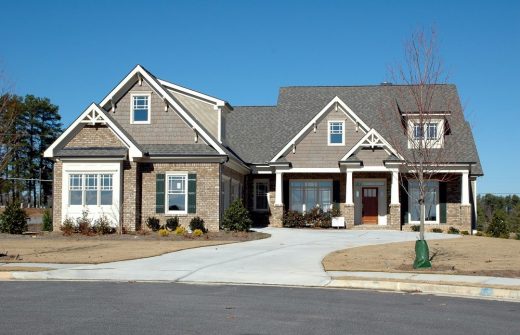 Do you feel discouraged by a long period with no relevant offers made on your home? Have you been wondering, 'why are split homes harder to sell,' despite all the effort and resources you have put into promoting and marketing your property? If this situation is all too familiar to you right now, we have you covered. In this blog post, we will dive deeper into why selling a home can sometimes be difficult and offer some useful tips that could help turn your luck around.
Identifying the Problem – Common Reasons Homeowners Struggle to Sell Their Property
It's common for homeowners to experience an unexpected delay in the selling process, with multiple factors playing a part. From the property's condition to overpricing and even location, there are many potential red flags buyers look out for when considering a purchase. Other contributing factors can be an overcrowded market or changes to local area demand that affects buyer interest. Knowing what has potentially caused your roadblock is key to understanding how to tackle it moving forward.
Price Point – Is Your Asking Price Too High or Too Low?
Setting the right price point is essential when trying to sell your home. If you set the asking price too high, potential buyers may think it's too steep, while if it's below market value, then you won't be able to get what your home is worth. Moreover, split-level homes can be more difficult to sell due to their unique layout and features. When setting a list price for a split-level property compared with a single-level dwelling, consider the attributes of the different floor plans and make sure they are reflected in the sale price. You need to establish a fair market value for your home and not make it too costly or cheap. Considering why certain properties take longer than others to sell and assessing why other sellers attract multiple offers will help you determine a winning pricing strategy for your particular home.
Curb Appeal – Does Your Home Have Aesthetic Appeal To Prospective Buyers?
Curb appeal is an extremely important factor in selling your home. You want to ensure your house looks attractive to potential buyers and presents its best features. Improving the aesthetic appeal of your house can be done through simple touches such as landscaping, painting, and repairs. Adding some outdoor lighting or artwork may also help draw the eye. Overall, ensure prospective buyers feel welcomed into your home when they look at the outside. With a little effort, you can create an inviting atmosphere that will entice people to make an offer on your house.
Location – Is There Something Unappealing About The Area Where You Live?
When selling a home, location plays a vital role. Potential buyers often look for certain features of an area, such as its proximity to public transportation, its market values, or the quality of schools. Even something as simple as too much traffic noise or industrial activity can turn prospective buyers away from purchasing your home. This can certainly make the challenge of selling a property more difficult for some homeowners.
To increase the odds of success, homeowners must take time to identify any issues that may be present and determine what possible solutions exist for making their location more attractive on the open market. Adopting creative strategies like improving public perception or refurbishing one's neighborhood could make all the difference when attempting to sell a home.
Prepare the House for Sale – Staging, Decluttering, and Potentially Renovating
Selling a home can be arduous, and making an informed decision on how best to prepare it is crucial. Staging the house to make it more appealing to buyers, decluttering and organizing the area to create space, and potentially renovating key features are all beneficial when attempting to make your house more striking in the marketplace. By following this advice, property owners can enter the sales procedure armed with as much knowledge as possible to maximize their profit opportunities while minimizing their time spent on the market.
Utilizing Social Media to Advertise Your Home's Listing
Social media is a powerful tool that can be used to market your home to the right prospective buyers. With the right marketing strategy, you can use platforms like Instagram, Facebook, and Twitter to give potential buyers insight into your listing and tease their interest in the property. By highlighting your home's unique features on these platforms, you can create an engaging experience with people who genuinely want to buy it.
Additionally, social posts centered around your home will help raise its visibility and draw more attention from interested viewers. If used correctly, social media can take your home from overlooked to sold in no time.
Selling a home can be an intimidating experience for most, but understanding why you may be struggling to sell your home is the first step toward turning your luck around. After identifying potential issues like pricing, curb appeal, and location and preparing the house for sale, you can use effective strategies like social media to advertise your home's listing and acquire prospective buyers.
Comments on this Struggling to Sell Your Home? The Reasons Behind This Roadblock And How to Turn Your Luck Around article are welcome.
Home Insulation
Building Wall Insulation Posts
Things to check while selecting commercial insulation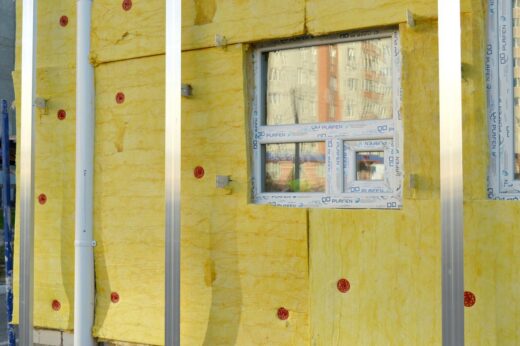 Benefits of External Wall Insulation
Cold-proof your home for winter
Reduce home heating costs with spray foam insulation
Building
Residential Architecture Articles
Comments / photos for the Struggling to Sell Your Home? The Reasons Behind This Roadblock And How to Turn Your Luck Around page welcome