Things to check while selecting commercial insulation guide, Property safety, Good building advice
Things To Consider While Selecting Commercial Insulation
4 July 2022
Maintaining a safe atmosphere in your building is important, and commercial insulation can help. Pipes, air ducts, and the comfort of those inside the building can all benefit from insulation. It's important to familiarize oneself with the many applications of insulation and how it can enhance the running of a firm.
All of the pipes in a structure should be insulated with commercial-grade materials. "Pipes can run from one building's interior to the exterior and then into another building." – Wikipedia Pipes could be subjected to extremely cold or extremely hot temperatures.
Pipes outside need to be insulated because of the extreme cold experienced in Alberta.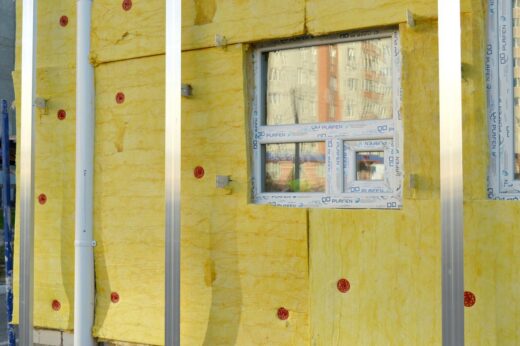 Points To Consider While Choosing Commercial Insulation
Building Insulation
Every facility needs to be protected if you have personnel working there all day. The building requires heating in the winter & air conditioning in the summer. You may have to replace the insulation yearly because the building has so much traffic. Further, exterior gaps and fractures must be insulated to prevent air leakage.
Building insulation will help keep the area at a suitable temperature, & office insulation will provide an environment similar to any other office. You would not like to freeze out your visitors or clients.
Insulation For Machines & Tanks
Your building's mechanical equipment and storage tanks will benefit greatly from insulation. You may store liquids in tanks that need to be cooled. Insulation can also be used to keep those containers at the proper temperature. Insulation can be used to maintain the desired temperature in a walk-in freezer or maintain the ideal hot water temperature entering a mixing machine. Avoid having the freezer chill the entire building.
Plus, you can always use insulation around the motor on any machine if that motor produces a lot of heat. An insulated covering is very easy to remove for servicing the motor, and the insulation can be applied to any region around the motor that gets too hot.
Roof Insulation
Roof insulation aids in maintaining a comfortable interior temperature. The spray foam gun can be used under the roofing, so you can use insulation around the roof's edges to guarantee that air does not pass through those gaps. Many people would like to add insulation to their roofing since radiating heat in the summer makes the building uncomfortably hot.
What Kind Of Insulation Can You Use?
Insulation rolls are available and can be unrolled to fit around any pipe diameter. Roll insulation can be spread across a roof or used to cover a tank or piece of equipment. Microfiber panel insulation can be put in the walls, so this insulation can be used in an attic or basement space.
Foam insulation can be applied in any spot where you need coverage. Insulation foam can seal off any holes or gaps in a building's façade. Unlike fibreglass panels, this insulation can be sprayed into tight spaces, such as behind walls. It can be used as caulk in tight spots and spray foam insulation in voids along the roofline.
When pipes connect two buildings, spray insulation is also useful. Sealing these cracks and crevices is essential if you want to avoid wasting money on HVAC costs during the workweek.
Recyclable and Eco-Friendly Construction Supplies
Insulation made from recycled materials is both eco-friendly and highly effective. Work more safely around equipment by using recycled insulation, or use it to fill up insulating gaps. Insulation materials are available for those who are attempting to build sustainably.
Thermal Efficiency
Thermal performance is the function of all insulating materials. R-value is the unit of measurement for that function. The goal is to maximise R-value for each and every dollar spent. Be cautious, however, that some manufacturers label their product as a "superior insulator" because it has a higher R-value per inch of material. But don't be fooled by the label; all insulators with the very same R-value act the same way, label or no label.
Things to check while selecting commercial insulation Conclusion
It is recommended that you obtain commercial insulation for your building and install it in the areas that require it. Foam insulation is one option, and there's also insulation made specifically for use with machines. Insulation can be used to line a roof or cover liquid storage tanks. All of these additions will improve the quality of life in your building and increase productivity.
Comments on this Guide to Things to check while selecting commercial insulation article are welcome.
External Wall Insulation
Building Wall Insulation Posts
Benefits of External Wall Insulation
Cold-proof your home for winter
Reduce home heating costs with spray foam insulation
Living and insulation under earth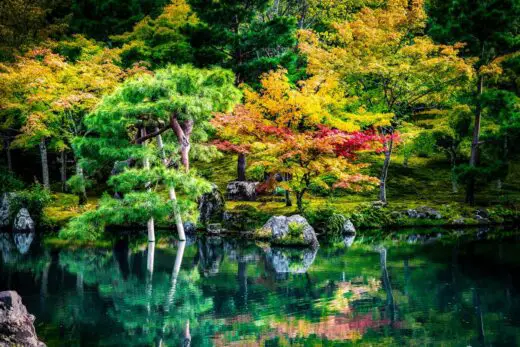 Building
Residential Architecture Articles
Comments / photos for the Things to check while selecting commercial insulation page welcome