5 Best Football Stadiums in Thailand, Thai Soccer Grounds, Southeast Asian Sports Architecture Design
5 Best Football Stadiums in Thailand
20 July 2023
Introduction:
Thailand is a country passionate about football, with a vibrant football culture that is reflected in its impressive stadiums. Whether you're a local football fan or a traveler looking to experience the excitement of Thai football, these five stadiums are a must-visit.
In this article, we will explore the best Football Stadiums in Thailand, providing information about their capacity, hosting teams, and the best spots to watch live matches. So, get ready to dive into the world of Thai football and ดูบอล (In Thai: watch football) at these fantastic stadiums!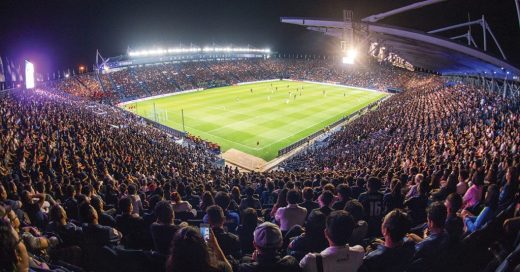 1. Rajamangala Stadium, Bangkok
Rajamangala Stadium, located in the heart of Bangkok, is the largest stadium in Thailand with a seating capacity of approximately 50,000. It is the home stadium of the Thailand national football team, as well as the Thai League 1 club Bangkok United. The stadium has hosted numerous international matches and is known for its electrifying atmosphere. When in Bangkok, don't miss the chance to watch football at Rajamangala Stadium!
2. SCG Stadium, Nonthaburi SCG Stadium, also known as Thunder Castle, is situated in Nonthaburi, just outside Bangkok. With a capacity of around 15,000, this stadium is home to Muangthong United, one of the most successful teams in Thai football. The stadium offers a fantastic matchday experience, with passionate fans and a lively atmosphere. If you're looking for an intense football experience, SCG Stadium is the place to be. Don't forget to ดูบอล (watch football) here!
3. Chang Arena, Buriram Chang Arena, located in Buriram, is a state-of-the-art stadium with a seating capacity of approximately 32,600. It is the home ground of Buriram United, a dominant force in Thai football. Known for its modern facilities and impressive design, Chang Arena provides an unforgettable football experience. The stadium has also hosted international matches and continental competitions, solidifying its reputation as one of the top football stadiums in Thailand.
4. Chiangmai 700th Anniversary Stadium, Chiang Mai Chiangmai 700th Anniversary Stadium, situated in Chiang Mai, has a capacity of around 25,000. It serves as the home stadium for Chiangmai FC, a club competing in the Thai League 2. The stadium offers a picturesque setting, surrounded by mountains, making it a unique and scenic location to enjoy a football match. Experience the beauty of Chiang Mai while ดูบอล (watching football) and supporting the local team at this captivating stadium.
5. PAT Stadium, Bangkok PAT Stadium, also known as "The Football Palace," is located in the heart of Bangkok and has a capacity of approximately 15,000. It is the home ground of Port FC, one of the oldest football clubs in Thailand. Known for its passionate fan base, PAT Stadium creates an electric atmosphere during matches. For an authentic Thai football experience, head to this iconic stadium and witness the enthusiasm of Port FC's supporters.
The Growing Popularity of Football in Thailand
The popularity of football in Thailand is on the rise, with a growing fan base and increased interest in the sport. Thai football enthusiasts can stay updated with the latest news and บ้านผลบอล (In Thai: football results) through reliable sources like Buaksib.com. The success of Thai players in international competitions has inspired a new generation of aspiring footballers, while the development of professional leagues like Thai League 1 and Thai League 2 has added excitement and competitiveness to the sport. With the government and football organizations investing in grassroots programs and academies, the future of Thai football looks promising. As the passion for the game continues to grow, fans can rely on Buaksib.com as the most trusted source for football news and upcoming matches.
Conclusion
Thailand boasts several impressive football stadiums that offer thrilling experiences for football enthusiasts. From the grandeur of Rajamangala Stadium to the scenic beauty of Chiangmai's 700th Anniversary Stadium, each venue provides a unique atmosphere. Whether you're cheering for the national team or supporting a local club, these stadiums are the perfect places to watch football and enjoy live football matches (In Thai: ผลบอลสด). So, don't forget to include a visit to these stadiums when you're in Thailand. Get ready to chant along with passionate fans, witness breathtaking goals, and immerse yourself in the world of Thai football!
5 best football stadiums in Thailand
Thailand Architecture
Thai Architecture Designs – chronological list
Siri House, Suriyawong
Design: IDIN Architects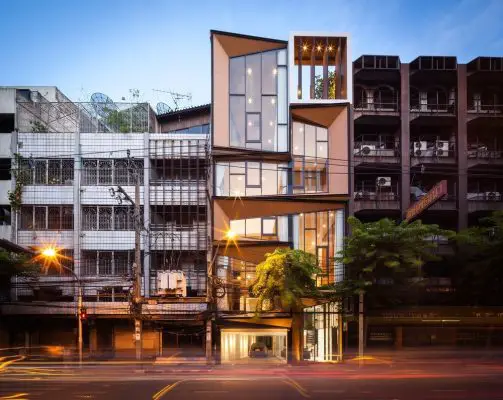 photo © Spaceshift Studio
Siri House in Bangkok
180 Samui Residence, Koh Samui
Design: Sicart & Smith Architects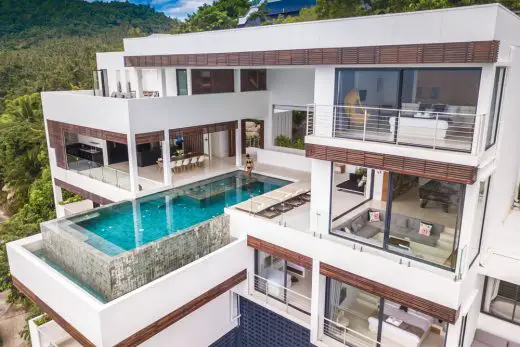 photo © Julien Smith
180 Samui Residence in Koh Samui
Football Stadiums
Football Stadium Buildings – Selection:
New Chelsea Football Stadium
Architect: Herzog & de Meuron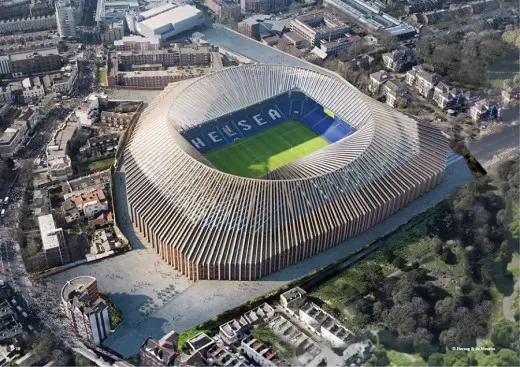 image from architect
Emirates Stadium : Arsenal FC ground, London
Design: HOK Sport Architecture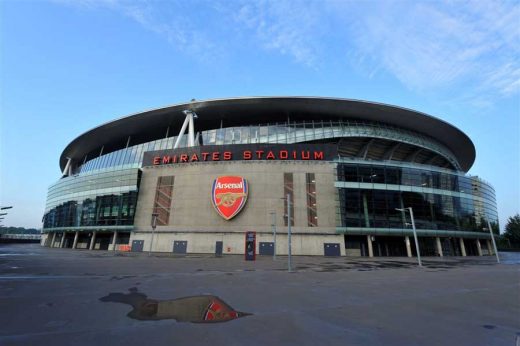 photo © Nick Weall
Comments / photos for the 5 best football stadiums in Thailand page welcome