Streamline your packing and shifting process tips, Home Design Guide, Property Online Advice
Streamline Your Packing and Shifting Process with the Aid of Professional Movers
2 Apr 2021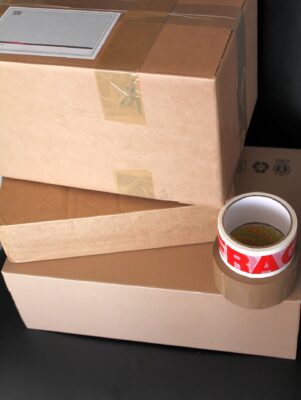 The moving process includes a lot of non-thought-about factors that need due attention. Since moving is an expensive and demanding process, it is easy to forget about certain crucial elements. One can avoid paying huge tons of money if they anticipate and budget the hidden moving costs. Many sudden incidences can crop up without warning and can undoubtedly hit your pocket substantially. Therefore, one needs to stay prepared with all the recent internal and external research.
Moving Old and Heavy Appliances? Not a Good Option
In the shifting process, one needs to put due thought into the moving of old and heavy appliances. If they are not in good shape, they might not survive the move, or they might incur the loss of a certain level of functionality. If it is a long-distance move, consider an expert opinion.
For instance, if you have a barely functional dishwasher, moving it can add cost to your trip. Instead of the space, effort, and money it occupies in the trip, and you can buy a brand-new appliance that the manufacturer can directly deliver to your doorstep. Thus, replacing your old equipment is a wise choice in most cases.
Professional Aid: Always the Best
Moving and shifting is a stressful task. A change of environment and other factors can leave you getting exhausted and with no relief in hand. In light of this, hiring professional movers, such as move-central.com, makes the whole process streamlined. They will ensure that you start on the right foot for a seamless process.
Consider the Shut-Off Dates
One important aspect that people ignore is the proper planning of the utility start-up and shut-off dates related to the current and new space. You might get preoccupied with the moving process that you might forget to shut off utilities for the older mansion. Providing an application and getting the review process completed can take a lot of time, and you might have to pay utility bills for two separate properties. Therefore, plan the dates that match along with your day of the move. For better ease, plan your move towards the end or start of the month.
Will There Occur Any Change of Plans?
Not all aspects of your plan may work out, as noted. You might face an issue of delayed paperwork for your new house. Or the ongoing renovations might take a few more days due to unforeseen circumstances. In such cases, you will need storage for your belongings. Talk about such a scenario with your moving company. They can give a grace period of a day or two, but the longer you keep the warehouse items, the higher the expenses will get. Discuss options with them to get the best out of the process.
Apart from the moving costs, there might occur any closing costs. In case you do not run into debt after the move due to some unforeseen expenses, one can follow the above tips to cut down on the moving costs.
Comments on this guide to Streamline your packing and shifting process article are welcome.
Moving Home
Moving Posts – packing and shifting guides
Finding right long-distance moving companies
8 benefits of using moving company services
What you should do when the movers are packing
How To Make Moving House Easier
Building Articles
Residential Architecture
Comments / photos for the Streamline your packing and shifting process guide page welcome