Finding right long-distance moving companies, Home move tips, Online property relocation advice
Beginner's Guide To Finding The Right Long-Distance Moving Companies
14 Mar 2022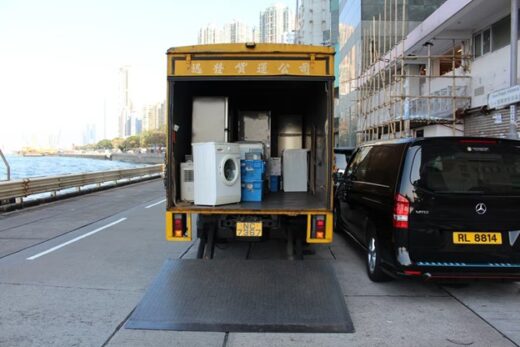 A Long-Distance Moving company is a company that specializes in the transportation of goods and furniture over long distances. The process of moving long-distance can be very tedious and complicated, which is why it is important to find the right moving company for the job. In this guide, you will get tips on how to find the best long-distance moving company for your needs.
Understand What A Moving Company Is
A moving company is a business that helps people and businesses move their belongings from one place to another. It offers all-inclusive services for relocations like packing, loading, moving, unloading, unpacking, and arranging items to be shifted. Additional services may include cleaning the place before leaving and storage facilities for those who need them at an additional charge.
Most moving companies have their own trucks and equipment, but some may rely on third-party transportation. Some Movers also offer an insurance policy that will protect your belongings in case of accidental damage or loss during the move. This is called valuation coverage, and it is important to understand the different types of coverage offered by each company. It is also important to understand the mover's liability in case of any damage to your belongings. Find some more best long-distance moving company for your removals.
Check References and Reviews For A Moving Company
One of the best ways to find a reputable and reliable long-distance moving company is by checking their references and reviews. Ask the company for a list of past clients and contact them to ask about their experience. You can also check online review platforms such as Yelp, Google, or Facebook to see what other people have said about the company. The  Better Business Bureau is also a good resource to check for complaints or negative reviews. You can also check for the best movers in your location. This will help you compare rates and services, which will also narrow down your options to find the best company for your needs. More so, you can learn about the moving process and what to expect.
Get a Quote From The Moving Company
Once you have narrowed down your options, get a quote from each company. This will help you compare rates and services. Make sure you ask about any hidden fees or charges so that there are no surprises later on. It is also important to get a written estimate, so you have something to reference later on.
The estimate should include the cost of the move, insurance, and any other services you may need. It is important to get everything in writing before you agree to anything. Comparing quotes from different companies is the best way to ensure you are getting the best deal. This is especially important when it comes to long-distance moves, as the cost of the move can be significantly more expensive.
Avoid Companies With a Name Change
The best way to find a reputable long-distance moving company is by avoiding those with a history of name changes. This usually indicates that the company is trying to escape its negative reputation. A quick online search should reveal any name changes the company has undergone. The  Better Business Bureau (BBB) also has information on long-distance moving companies, including any complaints that have been filed.
It is important to do your research in order to avoid being scammed by a company that is only interested in taking your money. This is especially important if you are moving to a different state because you will be entrusting all of your belongings to this company.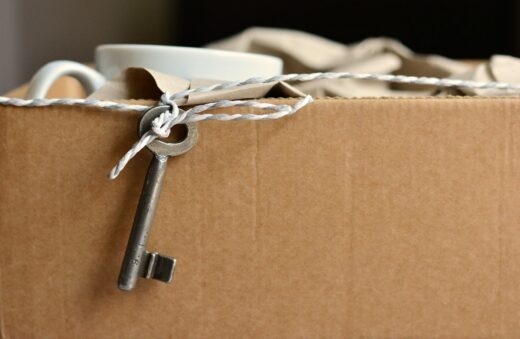 Don't Pay Up a Huge Deposit
When you are looking for a long-distance moving company, one of the first things you want to make sure of is that they don't require a huge deposit. Some companies will require as much as 50% down in order to secure your spot on their truck. This is a really bad idea for a few reasons. First, if something goes wrong, and you need to cancel, you will lose all that money. Second, it gives the company no incentive to actually show up on moving day. If they have your money, they may not feel the need to hurry.
Make Sure They Do a Thorough Walk-Through
A good long-distance mover will do an in-home estimate of your belongings, instead of just asking you how many bedrooms you have. They should come to your home, walk through every room and make a list of items to be moved. This way you'll know that they're not leaving anything out and that they understand exactly what needs to be moved. The mover should also ask questions about any special circumstances, such as stairs, that may add to the cost of the move.
In conclusion,  when moving long-distance, it's important to find a reliable and trustworthy moving company. The best way to find a good mover is by getting recommendations from friends or family who have moved recently. You can also check online reviews to get an idea of what past customers have thought of a particular company.
Once you've found a few companies that look promising, be sure to get quotes from each one, so you can compare pricing and services. Finally, make sure you understand the terms and conditions of your contract before signing anything. By following these tips, you can be sure to find the right long-distance moving company for your needs.
Comments on this Beginner's Guide To Finding The Right Long-Distance Moving Companies article are welcome.
Moving Posts
Moving Articles
Tips That You May Follow When Paying Your Moving Company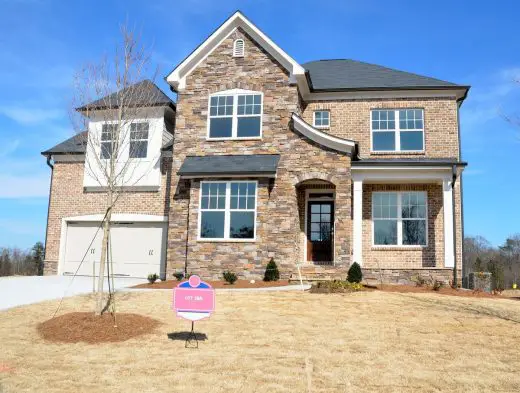 Take what property when moving to a new place
Building Articles
Residential Architecture
Comments / photos for the Finding right long-distance moving companies advice page welcome