Spanish buildings of note, Mediterranean luxury property in Spain
Spanish Buildings of Note
7 April 2022
The architectural marvels of Spain often leave people in awe. The majestic Spanish buildings with their intricate designs are representative of the rich history and culture of the country. Every Spanish building features something unique, borrowing elements from a part of Spanish history.
In this article, we will explore some of the notable Spanish buildings which are widely known for their architectural beauty. But before we get to that, let us first take a look at the different types of architectural styles that together make up Spanish architecture.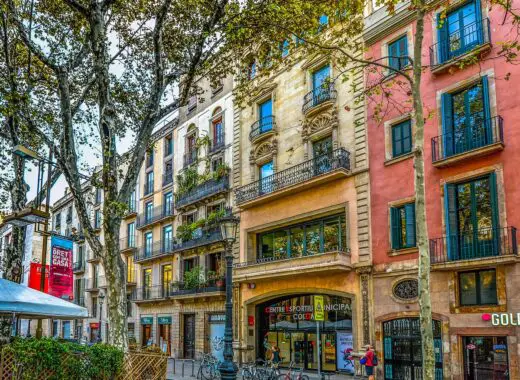 Spanish Architectural Styles
Roman-Spanish Architecture: After the Roman conquest, the architecture of Spain changed markedly, evolving into Roman-Spanish architecture. This is characterized by coliseums, amphitheaters, and aqueducts, among other things.
Pre-Romanesque: This architectural style is characterized by structural elements and innovative designs like lattices, arches, and large towers, besides the imagery of animals and knights. The buildings featuring this style were known to be Christian-influenced buildings.
Romanesque: Dominant in the 10th-12th century, Romanesque architecture was characterized by round arches, thick bulky walls, symmetrical constrictions, and large round towers, among other things. The Romanesque building usually served religious purposes.
Mudejar Style: This style of Spanish architecture was born out of the combination of Christian and Islamic elements. The Mudejar style borrows influences from Persia and Syria and is characterized by intricate geometrical patterns, glazed mosaics, octagonal towers, brick, stucco, and woodwork.
Gothic: Thriving since the 13th century, this architectural style was a fusion of Romanesque and European techniques. It was characterized by vaulted ceilings, pointed arches, gargoyles, stained-glass windows, and thin column clusters.
Cistercian Spanish: This style originated during the transition from Romanesque to Gothic architecture style. It is characterized by simple designs, with little to no embellishments.
Renaissance Style: This architectural style was a result of the mixing of Gothic and Italian design elements. It was characterized by Roman designs, decorated facades, Christian motifs, and symmetrical decoration.
Baroque: This style was also a result of Italian influence, and it also borrowed some elements from the French Rococo architectural style. This was characterized by florid detailing, embellished facades, and elaborate use of brick, stone, and metal.
Neoclassical: Popular in the 18th-20th century, the focus of this style is on emphasizing simplicity and symmetry. Largely influenced by Roman and Italian styles, the Neoclassical style is supposed to be efficient and functional.
Modernism and Eclecticism: This architectural style was born out of the combination of old Spanish styles and the new. Modernism incorporated industrial, minimalist, and organic elements, while Eclecticism aimed to push the boundaries by using new materials in traditional Spanish architectural styles.
Spanish Buildings of Note – 5 of the Best
Let us now take a look at some notable Spanish buildings that blend many of the architectural styles mentioned above –
1. Santiago de Compostela Cathedral
This cathedral is a fine example of a Romanesque structure, which was built in 1211. Located in the North of Spain, the Santiago de Compostela Cathedral features intricate detailing that leaves everyone in awe. Some of the designs in the cathedral also feature Baroque and Gothic elements.
2. Alhambra, Granada
This palace, located in the Andalusia region of Spain, was originally built as a fortress in 889 AD. The Alhambra was then converted into a palace in 1333. Featuring the Mudejar Style of architecture, this palace is a reflection of the Muslim culture and the last centuries of their rule in Spain.
3. La Sagrada Familia, Barcelona
This iconic building was built by the Catalan architect Antoni Gaudi. Featuring the Catalan Modernisme style of architecture, the La Sagrada Familia church is now considered to be a representative building of Barcelona.
4. Plaza de España, Madrid
The Plaza de España is a popular tourist destination that was designed by Caidon Foz. The building was created to showcase the technology and industrial exhibits of the country. The architecture of this building draws elements from the Spanish Renaissance Revival, Neo-Mudejar, Baroque Revival, and the 1920s Art Deco movement.
5. Guggenheim Museum, Bilbao
Built in 1997, the Guggenheim Museum in Bilbao, Spain is a fine example of contemporary Spanish architectural style. It features swirling forms and an inventive use of materials.
Spanish buildings of note Conclusion
All the palaces, castles, and buildings mentioned in this article represent the Spanish architectural style in a myriad of ways. If you look at a modern Spanish property / contemporary building, you would see that they are often a mix of the old and the new.
If you are looking to buy property in Spain, Homesgofast.com is where you want to start looking. Whether you are looking for low-cost housing, investment properties, second homes, or holiday homes abroad, HomesGoFast has a great selection of property listings for international buyers. You can find listings in popular locations like the Canary Islands, Ibiza, Granada, Costa Blanca, Barcelona, and Valencia, among others. Visit https://www.homesgofast.com/property/sale/spain/ to check them out yourself.
References:
https://www.luxxu.net/blog/outstanding-buildings-spanish-architecture/
https://www.spanish.academy/blog/everything-you-need-to-know-about-spanish-architecture/
Comments on this guide to Spanish buildings of note article are welcome.
Spanish Architecture
Contemporary Architecture in Spain – architectural selection below:
Spanish Architecture Designs – chronological list
Jané Winestore, Tarragona
Architects: Chu Uroz & Carmelo Zappulla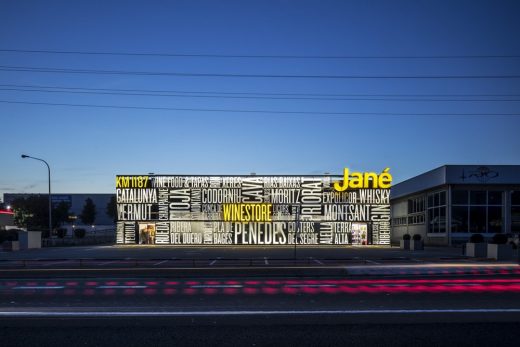 photograph © Adrià Goula
Jané Winestore in Tarragona, Costa Dorada
La Pobla de Vallbona Social Center, Valencian Community, eastern Spain
Architect: Alberto Facundo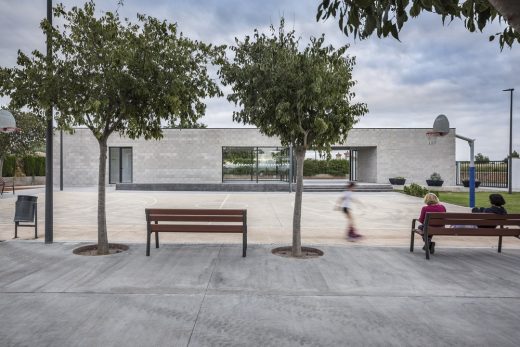 photograph : German Cabo
La Pobla de Vallbona Social Center in Valencia
Mediterranean Property
Mediterranean Architecture
Top 5 best Mediterranean resorts
Adding authentic Mediterranean flair
Mediterranean Academy of Architecture Event
Comments / photos for the Spanish buildings of note advice – major Mediterranean architectural designs page welcome