Top 5 Best Mediterranean Resorts guide, Southern Europe Holiday Advice, Tourist Tips
Top 5 Best Mediterranean Resorts Guide
20 Jan 2021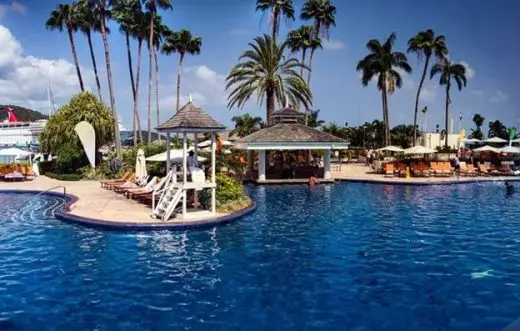 The word "Mediterranean" makes you think about intoxicating images of sparkling azure oceans and beautiful beaches. The beautiful long stretches of sand that are bathed in brilliant sunshine and stunning fishing villages will keep you in awe for a long time. But let me tell you, the Mediterranean is not just about beaches, sun, and oceans. It is much more than that.
Basically, the term Med is used to defiance the group of 21 Mediterranean countries. All these countries are different from each other and present different distinct cultures. If you are packing your bags to jet off for a Mediterranean vacation then go ahead but make sure to choose the things to do and the best resort to stay.
Top 5 Best Resorts in the Mediterranean
Are you wondering about the best Mediterranean resorts to stay in during your vacation period? If yes, then you are in the right place. Even if you are a student who is in the middle of a semester, we encourage you to contact an assignment help service that will support you with your assignments while you are able to vacation at one of the best spot in the world. Check out our expert guide to choose the best resorts in the Mediterranean. Also, don't forget to Rent a car so that you can commute around at your own pace.
1- Yria Island Boutique and Spa Paros (Greece)
This beautiful resort and spa are modeled on a village of stunning Cycladic houses that are tucked by the bay of Parasporos on a former vineyard. No matter if you are choosing rooms or suites you will have the complete luxury of living in royal style. If budget is not an issue, you can also choose the beautiful villa to stay in during your duration in Greece. You can easily enjoy the beautiful view of the sunset and lovely beaches while staying here. Not only that, but you can also enjoy the spectacular view of the deep blue ocean from the isle.
2- Grand Palladium Ibiza Resort and Spa Ibiza (Spain)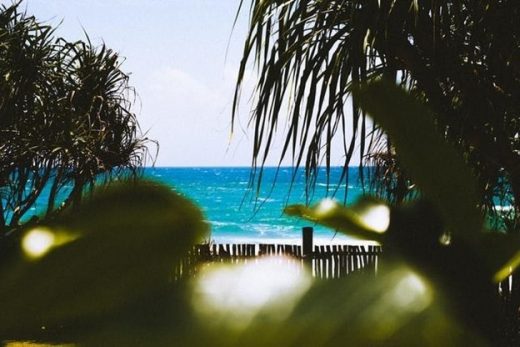 In case you are in Spain and looking for some fancy resorts to stay in during your vacations, then grand Palladium is the most recommended one for you. It is a huge beachfront that is located within a 5-minute walk of Ibiza's famous nightlife. This resort is perfect if you are on vacation with your family. It has almost 2 large freshwater pools, a gym center, spa, indoor and outdoor pool, and fancy restaurants to dine in. The best thing about this resort is that it has clubs for kids and teens for different types of entertainment. The master suite has beautiful balconies and terraces to enjoy the view.
3- Hotel Le Negresco Provence (France)
If you are in France and nearby Nice, then this resort is the most suitable for you. It has Michelin-starred dining options, beautiful antique furniture, and a sea view makes this place extraordinarily beautiful. This hotel is popular among Hollywood celebrities and European royalties. This place owns a beautiful bar called le Relais and everyone from Khrushchev has enjoyed a drink from this bar. Try to get the room at the seafront rooms to enjoy the mesmerizing views.
4- Forte Village Resort Sardinia (Italy)
This beautiful 5-star resort comes with the traditional hotel structure that features spacious guest rooms of different types in a wide array. We recommend you to choose luxury suites if you can to enjoy the sea and garden views of the stylish furnishing and interiors from your terrace. You can choose your own space as some of the rooms have a jacuzzi. Hotel Castello is also part of this resort as it is made of 7 hotels that are arranged to mimic Italian villages. All these properties meet at the central piazza and there you can access spa services and enjoy food from different cuisines.
5- Myconian Ambassador Hotel & Thalasso Spa Mykonos (Greece)
This luxury resort is located in Mykonos within the walking distance of 3 renowned beaches. The little extras like juice at check-in, indoor spa, and ice pop at the pool are worth mentioning. You can enjoy your trip most luxuriously by enjoying the beautiful view of the surroundings. The passion suites If you are a real foodie then you can enjoy the most outstanding restaurant serving options around. Other amenities include a fully stocked minibar, free Wi-Fi, wireless speaker dock, and high-end toiletries.
Final verdict
Here we wrap up our collection of the top 6 Mediterranean resorts. We really hope that you like these resorts and try these during your vacation in the Mediterranean countries. Also, choose the resort carefully according to your group size and other requirements.
This article is sponsored by RentalcarsUAE and it is one of the best cheap car rental Dubai companies that offer professional services at the most reasonable prices. If you are going to visit Dubai anytime soon, you can choose this company to hire a car on a daily, weekly, or monthly basis. The prices start from just 55 AED per day. Happy Traveling!
Comments on this guide to Top 5 Best Mediterranean Resorts article are welcome.
Buildings
Architecture
Protect your car from long tours with car cover
Comments / photos for the Top 5 Best Mediterranean Resorts Advice page welcome