Solo travel or to travel with a boyfriend guide, Europe traveling tips, World visit trip advice
Solo Travel or with a Boyfriend
22 Apr 2021
Traveling around Europe sounds like a dream come true for many girls. You will get to meet new people, see many important historical sites, and try delectable foods. The culture of Europe is rich and interesting, and it's easy to immerse yourself in it, too. However, traveling alone comes with some pros and cons that women should be aware of before they pack their bags and travel.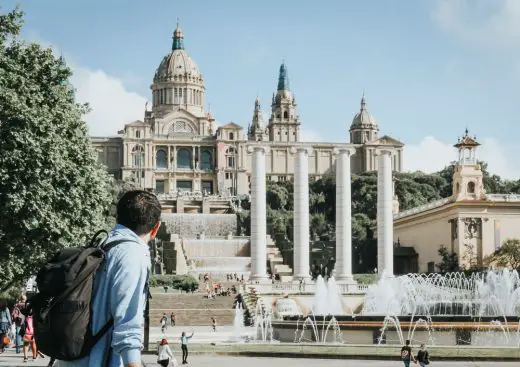 Solo Travel or with a Boyfriend in Europe
It's More Fun to Travel with a Boyfriend
Traveling around a city is not a lot of fun, and it can make you feel incredibly lonely. After all, you will see thousands of people every day that you are on your journey, but you can't reach out to them and have a conversation. There are times when loneliness is not a choice of one's own but a forced measure. If you want to be and travel as a couple, take advantage of modern solutions and meet men online. Many women have successfully traveled throughout the world and have had a great time; in fact, roughly half of all female travelers have done so alone.
Traveling with a boyfriend can be a rich and rewarding experience because many of the cities throughout Europe lend themselves to a rich and romantic atmosphere. At least with a boyfriend along with you, you can enjoy romantic sites like the Eiffel Tower with someone by your side. Your boyfriend might be tempted to use the travel opportunity to propose marriage to you, too!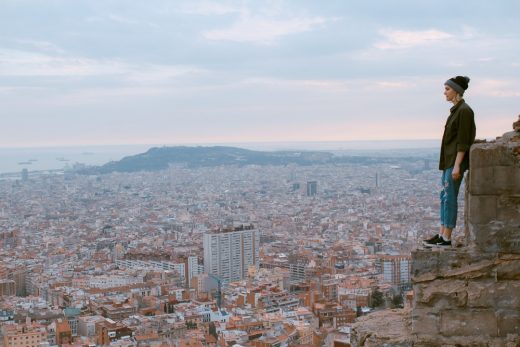 Pros of Traveling the Continent Alone
When you are traveling alone, you experience some variable benefits that you cannot get in any other way. We have come up with several reasons why you will want to consider this sort of travel experience.
Many women have become accustomed to having a boyfriend or someone in their family help them overcome their problems. They rely on others instead of themselves, and that builds up to fear when that woman is facing difficulties on her own. When you travel on your own, you learn to overcome problems on your own and then make your fears dissipate.
Meet People (Maybe Even Someone Special)
Another reason that you should consider traveling solo as a woman is that you might meet someone special on the journey. Your travels will be filled with nights spent in crowded city bars, shows, and cityscapes. Among the throngs of people, you might just discover someone that strikes your fancy. That relationship could develop into something truly special, but that will never happen if you're with someone.
Learning how to be a confident, assertive woman is something that every lady should aspire to. Doing so requires managing your day-to-day life, learning when to say no to situations, and handling issues without seeking help. All this can happen when you are on a solo journey.
Travel When and Where You Want
When you have someone else traveling with you, they might try to drag you to places you do not want to visit. When you travel alone, you get to go where you want, when you want.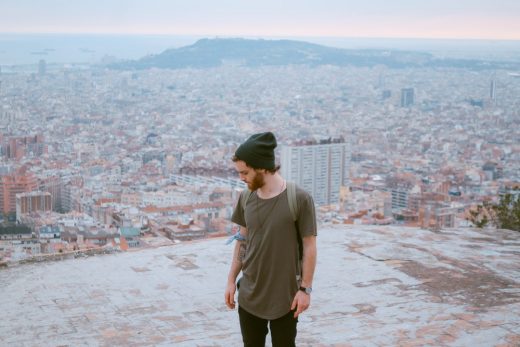 Cons of Traversing Europe Alone
Sadly, traveling throughout Europe alone does have some drawbacks, though. Not everything is great for women that do not have someone watching their back.
You May Be Seen as a Target
First off, women travelers often have to deal with being the target of various crimes. It's easier to steal from or attack someone that is alone compared with someone that has a friend with them.
Sexism is rampant in many places in Europe. You may find that taxis will impose an unfair rate on you, knowing that many women are too non-confrontational to bring it up.
Finding Accommodations Can be Expensive
Many hotel rooms are designed for more than one person, and that can force you to pay for a bed that you do not even get to use.
You Lack Companionship and Help
When you are alone, there is nobody there to hold your bags while you get a picture or someone to help you carry your luggage. Solo traveling can also be very lonely If you do not have someone with you.
Basically, it is not fun to do everything all by yourself. Even if you met up with a tour group, you have nobody to share your experiences with when you go back home.
Traveling alone as a woman can be a very enlightening or frightening experience. Although we have come up with many benefits of being with someone while traveling, some cons remain. You have to determine which model serves you best. Do you want to strike out into the world as a strong woman seeking adventure, or do you want to spend some quality time with your loving friends or significant others?
Comments on this Solo Travel or to Travel with a Boyfriend article are welcome.
Travel & Dating
Travel / Dating Posts
The Power of Travel in Architecture Learning after Divorce
How to take incredible travel photos guide
Building Articles
Residential Architecture
Comments / photos for the Solo Travel or to Travel with a Boyfriend ? page welcome