The power of travel in architecture learning after divorce guide, Building visits tips, Online travelling advice
The Power of Travel in Architecture Learning after Divorce
9 February 2022
Divorce is a horrible event because it alters every aspect of your existence. If you have lost a significant other with whom you have spent a significant amount of time, you may feel a little befuddled and lack of direction in your life, for whatever reason. Several questions need to be addressed when it comes to the actual procedure itself, including the following:
The majority of people who are going through a divorce believe it to be a painful journey, mostly because it might be embarrassing to meet face to face with one's former spouse. In the current global context, it is possible that families may be geographically divided, making divorce even more difficult.
In cases when family members no longer wish to see one another, divorce can become considerably more difficult to navigate. Because the experience is traumatic yet inescapable, couples may be unable to cope with it. To meet this demand, a slew of businesses have sprung up to allow you to complete your divorce online and make it easier for families to divorce their marriages and move on to new chapters of life.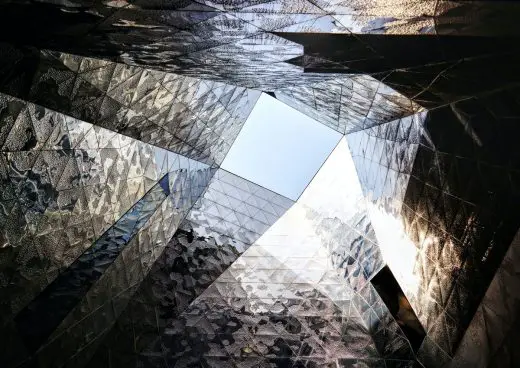 Getting a divorce is a stressful experience for nearly everyone. As a result, individuals must choose a stress-relieving pastime that they can devote time to. Some people find solace in athletics, while others seek solace in the creative arts. Most people seem to like the last one. People who have recently divorced may find the combination of travel and divorce difficult to handle, but it doesn't mean they can't enjoy it. helps people to be distracted from their negative thoughts and replace them with positive ones. The world's most beautiful places are off motorways. Not many visitors, chain hotels, or fashionable clubs frequent them. But it's always cozy, calm, and picturesque, and the locals are always friendly, even if they get up early and go to bed late.
Portree, Isle of Skye, Scotland
Seagulls, brightly colored houses, and fishmongers may be seen along the beach. When exploring Skye, it is better to travel by automobile, and here is the ideal spot to rest your weary legs while taking in the stunning scenery of the island from the luxury of your vehicle.
Albarracin, Spain
The high cliffs of southern Aragon hide a piece of medieval Spain under their surface. A maze of narrow and winding passageways leads to old stone chapels, a magnificent Mudéjar cathedral, and a 9th-century castle concealed beyond the defenses' walls.
Oia, Santorini island, Greece
The whitewashed houses of Oia are the most recognizable picture of Greece throughout the world. Santorini and the view from Oia at sunset are must-sees on any vacation to a Greek island, and the view from Fira is particularly beautiful. However, if you still feel traumatized, be careful with this place — it is quite a popular one among couples, especially for engagements and weddings. And, this place, in fact, is quite a crowded one, that is why it is almost impossible to retire there.
Knaresborough, England
Among the town's many attractions are its gorgeous gardens and parks, as well as the ruins of a castle and the oldest pharmacy in the country, which goes back to 1720. Mother Shipton, a witch, and seer who lived in this cave in the 15th century, is also claimed to have lived here. Compared to Nostradamus, she is more well-known in the United Kingdom.
Freudenberg, Germany
A magnificent medieval hamlet with gorgeous half-timbered homes, surrounded by lush hills and valleys, and a wonderful atmosphere. Because of the gorgeous landscape and moderate atmosphere of these locations, they are ideal for hiking, cycling, and meditative relaxation activities.
Guatape, Colombia
Colors abound in this mountain town that is a kaleidoscope of brilliant colors. A large number of the multi-colored buildings in Guatape are adorned with the hilarious bas-reliefs that have become synonymous with the city's multi-colored architecture. The walls of the buildings are so bright, that they cannot leave you dull or sad — your mood rises automatically. In addition to that, kayaking, fishing, mountain biking, and spending a romantic weekend in the Colombian desert are all activities that a small number of visitors consider to be great choices.
Reine, Lofoten Islands, Norway
To get to this fishing community of three hundred people, you have to travel a considerable distance. It's not easy to get there, and you'll have to make do with a squalid shack for a while. However, the spectacular Norwegian sky and northern lights make the journey worthwhile despite the difficulties.
Chefchaouen, Morocco
One of Morocco's most beautiful cities is noted for its citizens' commitment to the color (not grey, but blue) blue. It is one of the country's most beautiful cities. Chefchaouen is renowned not just for its brilliant colors, but also for its distinctive architecture and a profusion of events and holidays throughout the year, which will not leave you any chance to be sad.
Perast, Montenegro
Perast was previously a modest hamlet in the center of the Bay of Kotor that was chosen by the Venetian nobility, who lavished opulent baroque houses on the town during their reign. The city's allure hasn't waned in recent years. Elegant boutiques and gift shops, little cafés with terraces and views of the sea or mountains – this area offers all you might want for a relaxed holiday in the Caribbean.
Sisimiut, Greenland
75 kilometers north of the Arctic Circle, there is a small Greenlandic village. Only a few days of "cozy" weather are available each year due to the short Arctic summer. This "end of the earth" with little Lego houses is still popular with individuals who want to go away from the rest of the world for a short period of time.
Telc, Czech Republic
Tel, the "Moravian Venice," is a museum town with a medieval core encircled by a canal. Tel's main plaza, which is surrounded by historic houses and the Church of the Holy Spirit, is the city's crowning glory. There's also the Tel Castle, which was originally the center of the city.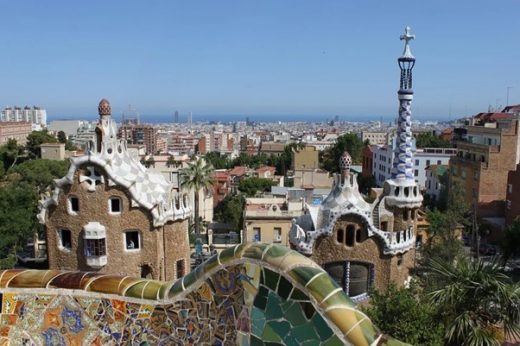 Comments on this guide to The power of travel in architecture learning after divorce article are welcome.
Travel
Travel / Dating Posts
How to take incredible travel photos guide
Top 6 things to do in Maldives
Six Winter Trips for Romantics
Building Articles
Residential Architecture
Comments / photos for the The power of travel in architecture learning after divorce advice page welcome