How to find a travel partner so you don't travel alone, Best online dating sites tips, Travelling world advice
How to find a travel partner advice
9 Sep 2021
Traveling is a wonderful experience, and it gets even better when you share the adventure with another person. Going alone can be fun, but the truth is that you can find someone willing to enjoy your company and see the world. Just take these ideas and meet people who want to see the world just like you; we'll show you how!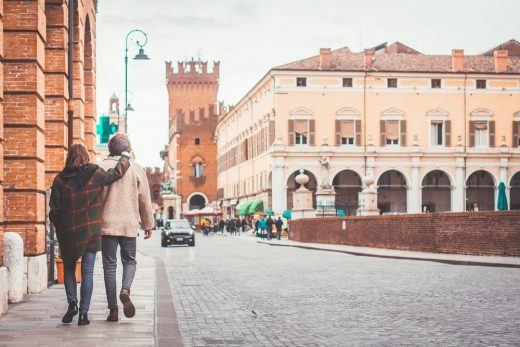 Find a Travel Partner so You Don't Travel Alone
Look for Romance First, Then Travel
People looking for a travel partner have many options laid before them. A perfect option for many of them is to find a romantic partner first and then travel with them. By doing so, you will begin to strengthen your relationship and form a powerful bond with someone who you could come to love.
Using the best online dating sites available today, you could meet someone who has the desire to travel the world or go to a specific place along with you. Finding someone who wants to travel with you as a romantic partner could be the beginning of a relationship rooted in the mutual desire for adventure and love.
Since online dating sites allow you to be specific with the sorts of people you meet on them, you could find a person who lives in the same area as you, a person on the other side of the world, or a person who likes to travel but has other features in common with you. After all, the world is filled with beautiful, single people who just want to find someone to love and enjoy their travels with. The approach of finding a loving person and then going off on adventures is appealing to many.
Go to Your Destination and Meet People
Another approach you can take when looking for romance and adventure is to go to the area you wish to travel to and then look for love while you're there. The most immediate benefit that comes with heading to your destination first is that you don't have to bring someone along with you. You can travel first and then worry about finding someone who shares your enjoyment of the area.
For example, if you're a person who enjoys the nightlife in Venice, then the chances are good that you will want to meet someone while you're in Venice. That way, you generally have an idea of what they like, and you can start seeking other adventures in the same city with them. These travel partners do not require a romantic slant to them; they're basically short-term friendships in most cases. You can meet someone, travel around a city, and then move onto the next travel destination where you will start all over again. You can travel the whole world and find new people who share your outlook on the world and want to travel with you.
Check Travel Forums
Traveling the world with other people will require a fair amount of planning. That is why you should consider using travel forums when looking for company on your next excursion. Travel forums will help you get advice about the place to which you are traveling.
You can learn about the best times to visit a specific city, learn safety tips, and meet people who will be in the city at the same time as you. It is easy to make friends with other people willing to spend the day with you without becoming too attached. Of course, people who want to kill two birds with one stone in terms of romance and travel partners could also benefit from this setup.
Bring Your Close Friends
The last way to find a travel partner who will be good to accompany you is by bringing your friends along for the journey. While you could strike up a romance, bringing a friend has unique benefits to traveling too. First off, you gain the chance to spend time with someone you already like and trust.
The latter quality is important because you need the person you're traveling with to be resourceful and willing to see you through the challenges that come with travel. You need to have a conversation with your friend to make sure that your travel styles and destinations match each other. If they do, then you can make your relationship stronger with your friend and feel secure no matter where you are in the world.
Find a Travel Partner so You Don't Travel Alone Guide
Many people would rather travel with someone than to journey around the world alone. If you're one of those people, you should look for partners in one of the places we have suggested.
Friends and romantic partners alike will enjoy spending time with you while going to exotic locations. Although it can be hard to decide the best way to experience travel with others, you'll find that more than enough people want to travel along with you.
images: unsplash
Comments on this How to Find a Travel Partner so You Don't Travel Alone article are welcome.
Building Articles
Architecture Design
Maestoso Hotel & Spa, Lipica, Slovenia
Design: Enota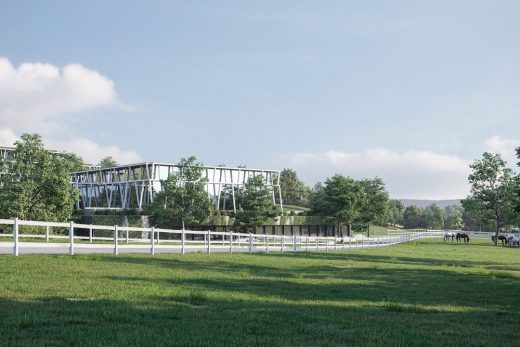 image : Collaborators Spacer
Maestoso Hotel & Spa in Lipica, Slovenia
Travel Guides
Travel Guide Articles
Popular Destinations For Romantic Travel
Young travellers choose gay and LGBT tolerant hotels
Six Winter Trips for Romantics
Comments / photos for the How to Find a Travel Partner so You Don't Travel Alone page welcome