Small Changes That Can Change Your Life Advice, Children's House Tips, Flat Living Guide
Small Changes That Can Change Your Life
27 Aug 2020
Staying at home a lot these days can make you see what kind of changes you would like to make in your home and in your life. In this article, I'll give you ideas on sprucing up your living space by giving it a personal touch. I'll also share with you tips and ideas on how to make changes in your life that you can be happy about.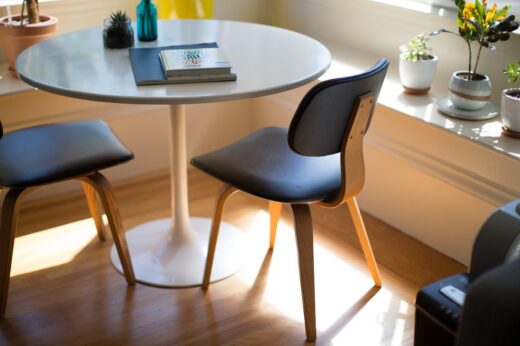 #1:  Upgrade Your Living Space
The best place to make changes in the home is your living room. It is usually the largest room and the main focus of the whole home. It's also used the most to watch television, play games with the family or to just sit with your loved ones and enjoy their company. Customize your living room and purchase custom sofas online that you can be proud of and so that you can be comfortable and feel good sitting on it.
You can order custom sofas online from the comfort of your own home. The process is easy and enjoyable. While you're checking out the custom sofas online, check out their other furniture for sale. It's always best to purchase furniture that matches and will bring the whole look together.
Add a fresh coat of paint and beautiful pieces of artwork and you're all done. If you're a fan of zen or feng shui, you can install indoor water features if you want to invite calm and peace to your living room. If you feel like making changes in other parts of the home, check online for all kinds of ideas, colors and themes.
#2:  Change Your Lifestyle
Now that you've upgraded and made changes to your home, it's time to make changes in your life. Good changes to make starts with your health and during the Covid-19 pandemic going on, it's the best time to start.
The best changes to start with are:
Exercise – At least ten minutes a day.
Sleep – Get an adequate amount of sleep, preferably 7-9 hours.
Drink Water – Have plenty of water throughout the day, 8-10 cups is best.
Eat Well- Make healthier choices of foods and eat moderate amounts.
After making all these changes, you are going to feel amazing. Not only will you lose those pesky pounds that have sneaked up on you, but you are also going to feel good about yourself, be happier and have more energy for the things that matter most in your life.
#3:  Change Your Occupation
The last change to make which will make a big impact in your life, is to change jobs or professions altogether. If you have been unhappy in your job or if you find yourself without one, now is an excellent time to start thinking about your next step in life. Here are some professions to think about:
Teacher
Physician
Lawyer
Therapist or Psychologist
Occupational Therapist
Secretary
The list can go on but first you need to check with yourself what you are interested in and what you are good at doing. That will help you make the decision to change your future.
Wrap Up:
So, if you are in need of change in your life, start with any of the three listed above. You'll definitely start to feel happier and so will the people around you.
Written by Rajiv. He is writing content for Kemistri. You'll find me playing with my dog Gizmo in between copious cups of coffee and even the odd donut or three.
Comments on this Small changes that can change your life advice article are welcome.
Furniture
Furniture Posts
Vital rules of bedroom furniture placements
Bauhaus inspired architecture and furniture
Furniture that Help You Work Better at Home
Interior Design
Interior Design Articles
Comments / photos for the Small changes that can change your life page welcome