Timely residential roof repair Advice, Building maintenance Tips, Roofing Guide
Benefits of timely residential roof repair and maintenance
26 Aug 2020
Almost everything, including a residential roof, does get worn away with time. And it is due to the ongoing exposure to harsh elements, such as storms, rains, and wind. Gradually, your roof will lose its efficiency and value. Most homeowners are asked to opt-in for roof repairs and maintenance regularly and whenever required.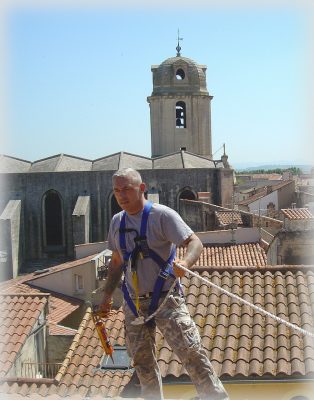 Today, several professional service providers help in residential roof repair and maintenance. To know more about this, you can check out Benchmark Roofing and Restoration Company. The crucial advantages of roof repair and maintenance are:
The benefits of timely residential roof repair and maintenance guide
Avert costly maintenance and repairs
Most homeowners wake up to the need to contact a roofing contractor in Colombus OH when there is severe damage. And this inevitably leads to costly repairs. Regular upkeep and maintenance save expensive maintenance. There are times when homeowners don't detect a leaky roof until it becomes a severe issue. Once the property starts to get affected, that is when they get worried and perturbed. At times, when you see stains on the house ceiling, it could be an indication of a small leak in the roof which you need to address. The moment you encounter these issues, you need to get in touch with a professional roofing service provider to manage the damages. A professional service provider will also provide you with the necessary guidelines for future residential roof maintenance.
You can keep your family and pets safe
You have other family members and pets in your family, and it is essential to keep them safe and healthy. When there are undetected roof leakages, it can result in mildew and mold growth. Timely detection can help homeowners prevent the roof from developing such substances. The fungus and mold generate spores that might severely impact your family members and pets' health. Professional roofing repair solutions can help you to steer clear from this.
You can maintain a good look at your house
People want their house to look stunning, both internally and externally. The external look of the home gets determined by the way your roof looks and function. If your roof is in good condition and is well-maintained, it will add to the house's curb appeal. Also, when you maintain your home regularly, your house will appear well kept and new most of the time. If you need extensive repairs, it is wise to opt-in for complete roof replacement, which will maximize your residential property value.
Keeps the warranty in use
The majority of the roofing system needs constant repairs and maintenance. And when that doesn't happen, it could nullify the warranty. Hence, today you can schedule a thorough roof inspection by getting in touch with a roofing service provider. The service providers offer maintenance appointments in slots.
Makes your home energy-efficient
The energy-efficient houses have an insulated and sealed indoor ambiance. It helps to minimize heat loss in winter months and heat gain during summer. When you opt-in for an energy-effective roofing system, it can reduce the cooling and heating requirement, which results in lesser energy bills.
From reasonable energy bills to improved house and roof aesthetics, roof repair has several benefits. You can opt-in for one if you find leaky roofs and mold growth on your roof.
Comments on this benefits of timely residential roof repair and maintenance article are welcome
Roofing
Roofing Posts
What equipment do you need to start roofing business
Home renovation and roof replacement estimate tips
6 questions to ask when hiring residential roofing contractor
Articles
How COVID-19 changes the way we work
How COVID-19 changes the way we work
COVID-19 Remote Working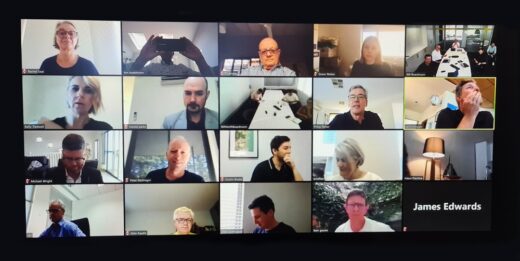 COVID-19 Remote Working
Comments / photos for the The benefits of timely residential roof repair and maintenance page welcome