Six Comfortable Cities for Lesbians guide, Female building visits tips, Online women travelling advice
Six Comfortable Cities for Lesbians
18 July 2022
There are clear signs that the world is finally approaching the light at the end of the tunnel after the recent pandemic. If you're a lesbian looking out for a partner, perhaps you fancy the idea of combining romance with travel? Let's examine six of the most welcoming cities for any LGBT couple to visit, a spotlight that will take us from Europe to the Middle East to North America. Welcome to our whistle-stop tour of comfortable cities for lesbians.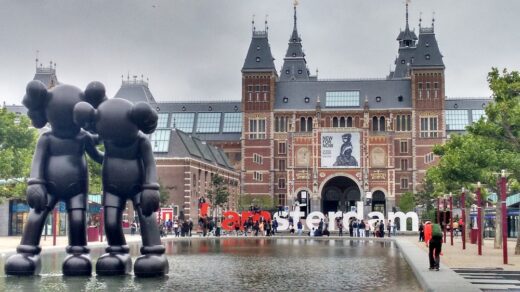 Six Comfortable Cities for Lesbians Guide
Amsterdam
We're suggesting this eye-catching Dutch city as the ideal place to commence your search for a comfortable lesbian haunt. But before you even get to the stage of checking out accommodation in the Netherlands, you might wish to consider where you could get the best heads up about places to visit. These days, women seeking women are increasingly gravitating to online dating services.
All you would have to do would be sign up for an LGBT matching outlet, then pop into the chat room facility. These secure communication channels make it easy to get into friendly conversations. You could begin by asking if any of the other girls have been to the Netherlands. There's every likelihood some of them have, and they'll no doubt have stories about how LGBT-friendly this city is. The scene is one of Europe's largest, especially around the districts of Amstel, Kerkstraat, and Reguliersdwarsstraat, where you'll come across more than 100 lesbian and gay bars, shops, saunas, hotels, and late-night clubs.
New York
The Big Apple has a thriving lesbian scene and is more than ready to throw its arms wide open to welcome you and your girlfriend. There is so much to see and do here, the one thing that can be guaranteed is that you'll be spoiled for choice. Whether you love checking out contemporary architecture in the city's suburbs or exploring the interesting museums, art galleries, and eateries at the heart of Manhattan, you'll discover so many memorable locations.
Berlin
LGBT culture in Germany's capital has a long and distinguished history. The gay district of Shoneberg is the oldest in the world, so this is a must-see when you and your gf are dropping by. There's an annual festival here, where you can immerse yourself in the sights and sounds of this street carnival.
If your German break coincides with Berlin Pride in the second half of July, you are in for a treat. Featuring a fabulous parade, where participants often outdo each other in flamboyant costumes, to myriad events, including a gay night at Berlin Zoo, you'll have a superb time. Later on in the year, the same streets reverberate to the atmosphere of the LGBT-promoting Folsom Europe, although be cautioned that the latter event is also heavily slanted towards fetishism, BDSM, and leather. But who says lesbians can't enjoy their fair share of kinky activities, too!
Tel Aviv
This Israeli city has been variously referred to as one of the most gay-friendly cities in the world (Calgary Herald) and 'the gay capital of the Middle East' (Out Magazine). Its gay beach, where lesbians and various members of the LGBT community can soak up the Mediterranean sun, is always popular, while the annual Pride parade is always extremely enjoyable.
Toronto
Canada might have a reputation of being a little stuffier and more conservative than its more heavily-populated southern neighbor, the USA, but Toronto has become a mecca of lesbian culture. There are whole neighborhoods that are particularly LGBT-friendly, including the Gay Village, tucked between Church and Wellesley Streets, boasting the largest gay community in the country.
With annual Pride months and consistently positive rankings for its welcoming attitudes towards this demographic, a visit to Toronto would be highly recommended for you and your significant other. When you check out what this city has to offer, you'll find yourself in a safe place where people are encouraged to express their true feelings, orientation, and identity.
Barcelona
The Catalan capital is another city where you will always feel comfortable. This buzzing metropolis is 100% committed to diversity and has long been a dream destination for lesbian holidaymakers from elsewhere in Europe and far beyond. In this cosmopolitan setting, you can bask in the atmosphere of tolerance, freedom, respect, and inclusivity. There are so many activities for you to participate in, while Sitges, just south of the city, is always a popular lesbian retreat.
We've highlighted six wonderful destinations that welcome LGBT couples, but this list is far from exhaustive. You could always use these suggestions as your starting point but then continually add to it as you and your girlfriend seek to widen your horizons. There are so many fabulous locations perfect for lesbian holidays. So what are you waiting for? Isn't it about time you grabbed a handful of brochures or downloaded the latest travel advice? The world is your oyster!
Comments on this guide Six Comfortable Cities for Lesbians article are welcome.
Travel
Travel / Dating Posts
Most unusual hotels for an unforgettable date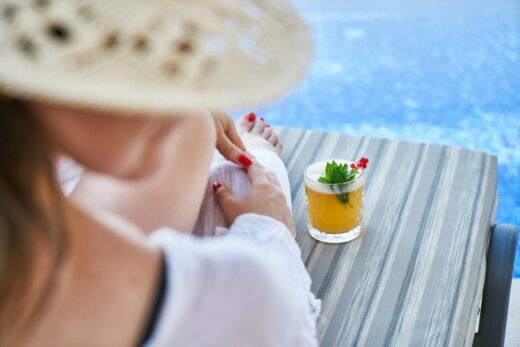 How to take incredible travel photos guide
Top 6 things to do in Maldives
Six Winter Trips for Romantics
Hotel Buildings
Hotel and Resort Architecture Design
Comments / photos for the Six Comfortable Cities for Lesbians page welcome