Can you sell a fixer-upper house without making any repairs, Florida real estate profit advice, FL property selling tips
Sell A Fixer-Upper House Without Making Repairs Guide
22 Feb 2021
A fixer-upper house often has a lower purchase price than other properties because it requires extensive maintenance work. Most sellers of fixer-upper houses spend a lot of money and time on cosmetic and structural improvements. If you have no time to deal with repairs, can you still sell a fixer-upper house without making any repairs?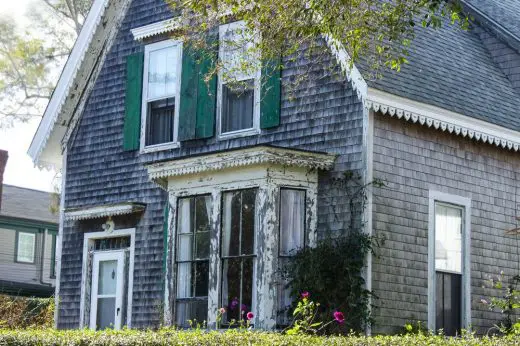 The short answer is yes. But how is it possible? Find out more by reading our top tips below.
Sell Your House Fast To A Cash Home Buyer
When selling fixer-upper properties, some people decide to spend more money on expensive renovations in the hopes of increasing the price. These renovations can also take a long time to complete. While new carpets and a complete re-decoration of the house might seem impressive at the surface, discerning buyers are smart enough to request a home inspection, involving checking the plumbing, foundation, and other key areas you probably haven't thought of repairing.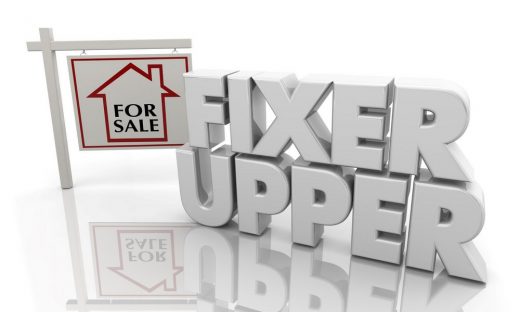 You can sell a house fast to a cash home buyer who will handle every aspect of the deal with ease, honesty, and professionalism. Cash home buyers can help fixer-upper house sellers with probate and other related expenses.
Can You Sell A Fixer-Upper House Without Making Any Repairs?
Here are the reasons why cash home buyers prefer to buy fixer-upper houses without you making any repairs:
Lower Price: One obvious reason why cash buyers choose fixer-upper houses is that they are easier to sell, due to lower prices.
Less Competition: There's less competition for buying fixer-upper homes, so cash home buyers are more likely to buy the properties they like at a great price.
Willing To Customize Fixer-Upper Homes: Cash home buyers have the time, money, and energy to customize fixer-upper properties.
Knowledge And Skill In Quick Property Turnovers: Cash home buyers know the ins and outs of buying fixer-upper homes, the bare minimum required to sell them, and which properties are likely to be snapped up quickly. It means that cash home buyers aim to sell this type of property fast, even with a low profit, so long as they make money.
Hire A Real Estate Agent
Fixer-uppers have heaps of potential, drawing the attention of home improvement aficionados, investors, and contractors. Anything that's of historical value, potential expansion or original fixtures are some of the important things that buyers and investors will look for.
A professional, qualified, and experienced real estate agent can help you list and promote your fixer-upper home even without doing major repairs. Find a real estate agent with broad experience in selling fixer-upper homes. Paying the commission can compensate for the enhanced monetary value you'll receive from a sale.
Sell Your Fixer-Upper House By Yourself
It's possible to sell your fixer-upper house by yourself without making repairs. But you have to consider your experience and willingness to devote your time, effort, and money into listing the property and dealing with potential buyers.
Keep these tips in mind when selling a fixer-upper house on your own:
Know Your Property's Fair Market Value: Determine your fixer-upper home's fair market value by using online real estate valuation sites to price your property reasonably.
Hire A Licensed Appraiser: Hiring a licensed appraiser will provide you an accurate estimate of your property's value. Use the appraisal when negotiating the property's sale price with potential buyers. Hiring an appraiser will cost about US$300 to US$500.
Market Your Home: You can start marketing your home for sale with a good yard sign, which may be purchased in an office supply store. You can also create flyers and brochures using basic word processing software, or if you have the budget, consider hiring professional graphic design and printing services. Your sales flyer or brochure should provide your contact details and the property address, as well as the specifics of the house, such as sale price, number of rooms, key features, images, and qualitative sales pitches. Include a short description of the local school district and neighborhood.
Tips When Selling A Fixer-Upper Property
Now that you know the different ways to sell your fixer-upper property, it's time to learn some helpful tips when selling your fixer-upper house:
Set Proper Expectations
Buyers usually have very high expectations, but if you're aware of these and can anticipate the right responses to their questions, it's easier for you to close a sale even without making repairs. Ultimately, your price expectations of the fixer-upper you're looking to sell shouldn't be unfeasible and ridiculously high. However, it's also important to make sure that you're not selling yourself short, especially if you've made repairs and improvements already.
Get Fast Cash And Invest On A More Modern House
Now that you're aware of cash buyers, you can sell your house quickly to one in your local area. Take advantage of this opportunity to get rid of your old home or inherited property. You can use the money from the sale as a down payment to acquire a more modern house you've been dreaming of.
Disclose All Issues
Once you decided to sell as-is, you're required to list all the property's issues on a seller's disclosure. Never withhold known information intentionally, as the property buyer can take legal action if anything untoward happens to the property in the future.
What information do you have to disclose? Rules differ from state to state. But generally, home sellers need to disclose the following information:
Lead paint
Flooding
Sinkholes
Paranormal activity (yes, really!)
Pests
Property drainage issues
Emotional defects (such as a death on the property)
Neighbor disputes and boundary issues
Sell a fixer-upper without making any repairs Conclusion
A great option to sell a fixer-upper house is to deal with a reputable cash home buyer. They make money by selling properties frequently, even at a low profit. Good property buyers won't leave you unsatisfied, so long as you know what to expect.
You can also hire an experienced real estate agent to help you sell your property fast, without hassle and stress. Another option is to sell your fixer-upper property on your own, which is doable if you have time, money, knowledge, and experience selling real estate properties. Regardless of your choice, you'll have a more successful sale by applying the tips shared in this article.
Comments on this Can You Sell A Fixer-Upper House Without Making Any Repairs? article are welcome.
Real Estate
Real Estate Posts
How to start a real estate business in 2022
Real estate attorney for buying or selling properties
Top new real estate industry marketing innovations
Homes
Residential Architecture Articles
Comments / photos for the Can You Sell A Fixer-Upper House Without Making Any Repairs? page welcome