Safety first: best practices for land development guide, Online employee advice, Office tips
Safety First: Best Practices For Land Development
30 March 2022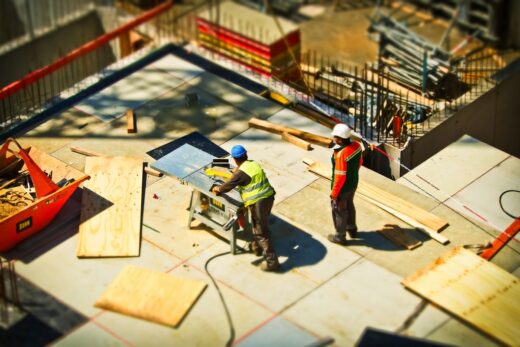 Working in land development can be a risky business. Without the proper safety regulations in place, severe accidents can happen. Land development involves work with heavy machinery, heights, and other adverse conditions. According to a study, falls are the most common workplace injuries. They account for 33% of all injury cases, and they're prevalent in land development. That's why it's crucial for land development crews to do their best to stay safe. There are countless ways accidents and injuries can occur on a land development or a construction site. Beyond falls, workers need to stay sharp to look out for fire, electric shocks, and chemical spills.
Training for Safety Purposes
Construction crews and site owners should strive to stay up-to-date with safety regulations. Establishing a solid foundation for staying safe is best to avoid incidents. That means taking the time to train staff on how to prevent hazards. Safety training is a must, but it needs to contain correct information. Taking a look at OSHA's guidelines for construction safety is a great place to start.
Using Ample Fall Protection
As stated previously, falls account for the majority of workplace accidents. That's why land development owners need to make their job sites as fall-proof as possible. Installing aerial lifts or elevators is recommended if crew members have work to do up high. They're safer than ladders, and provide more working space for crews. It's also wise to place guardrails near the edges of roofs and elevated working areas. Lastly, cover all floor holes and ensure all crew members have hard hats.
Keep The Equipment Safe
A reliable way to avoid incidents is to keep up with equipment maintenance schedules. Preventative maintenance will keep machines working properly, which can prevent injuries and malfunctions. Land development site owners should also invest in the safest equipment. An example would be replacing old tracks with Bobcat T300 tracks for track loaders. Since track loaders are used to do a lot of heavy lifting at construction sites, keeping them in good working order is key to avoid accidents and ensure that the construction phase goes smoothly without a single hitch.
Reinforce Scaffolding
Many construction workers get injured due to issues with scaffolding. That's why special care needs to go into selecting and installing them. Ideally, site owners should use stable materials and ensure proper distancing. Scaffolds should be no closer than 10 feet from any power lines. It's also a good idea to install guardrails to prevent falls. As a rule of thumb, all scaffolds must be durable enough to carry their weight plus four times the maximum load.
These are the top ways land development owners can keep their crews safe. Construction work is always dangerous, so workers need to pay extra attention to safety best practices. Crews should have safe scaffolding, fall protection, and safety equipment to use. That's the best way to ensure no accidents or injuries pop up while on the job.
Comments on this guide to Safety first: best practices for land development article are welcome.
Safety
Safety Posts
Guide to staying safe when doing DIY work
How to Increase Safety in Your Workplace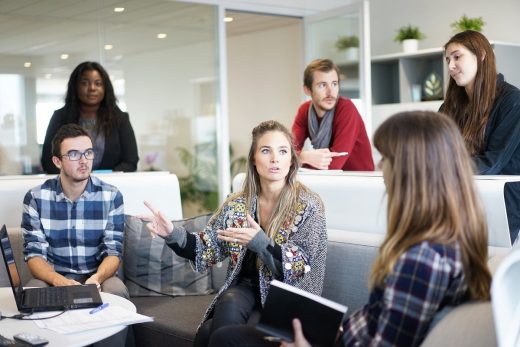 Why Construction Safety Is Important
Building Articles
Carlsberg Central Office, Valby
Design: C.F. Møller Architects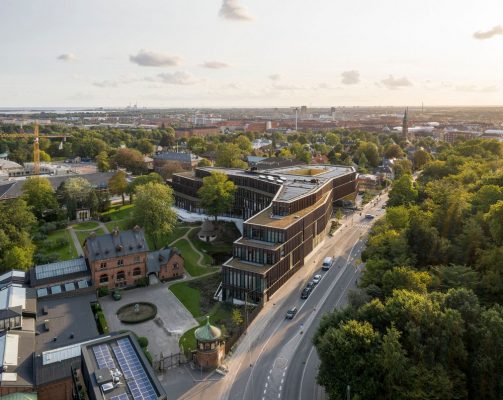 photograph : Adam Mørk
Carlsberg Central Office Valby
New Homes
Telluride Glass House, Telluride
Design: Efficiency Lab for Architecture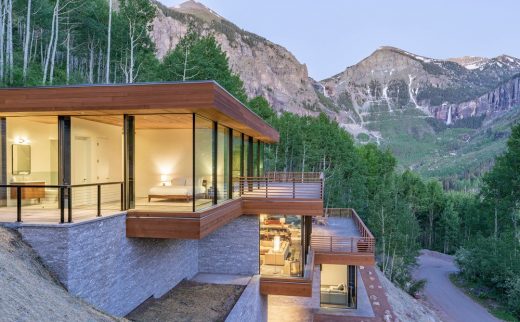 photograph : Josh Johnson
Telluride Glass House
Comments / photos for the Safety first: best practices for land development advice page welcome