How to increase safety in your workplace guide, Online employee advice, Office H&S incentive tips
How to Increase Safety in Your Workplace
17 August 2021
If you are a business owner, safety among your workers should be one of your priorities. You might assume that if your employees work in an office, you do not have to be as concerned that they might be injured on the job.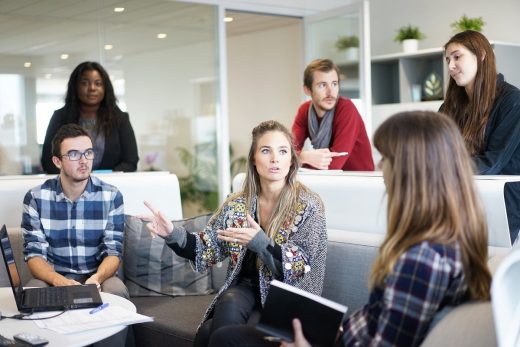 How to Increase Safety in Workplace Advice
While some workplaces are certainly less prone to lead to employee accidents than others, you should prioritize safety no matter what kind of work you do. This is ultimately a win-win situation. Employee morale is better when they know their employers care about them, and while some precautions may cost you money in the short run, over the long run, you are more likely to save money.
A Culture of Safety
One of the most important elements in reducing workplace accidents is encouraging a culture of safety. This means letting your employees know that keeping the workplace injury-free is important to you. You should discourage employees from taking shortcuts even if it means that a job gets done faster or for less money. Holding regular meetings where employees can voice any concerns they have or make suggestions about improvements can also help encourage this culture. You can even offer incentives, such as prizes for the best idea within a quarter.
Industry-Specific Precautions
The Occupational Safety and Health Administration offers rules and guidelines on best practices, and you should aim to meet or exceed these guidelines. Within your particular industry, find out what kind of innovations are available to reduce the likelihood of employee injury.
For office workers, this can mean having the latest in ergonomic desk setups to reduce repetitive stress. In fleet management, this can mean a world class safety program that uses technology such as AI Dash Cams, which offer in-cab coaching to prevent accidents and real-time incident detection. Talk to other business owners about what they are using with their workers and how it is working.
Have a Reporting Process
Your employees should feel confident that they can refuse to take action that is unsafe and that they can report any dangerous practices they see without fear of retaliation. There should be a process in place and a guide to reference that allows them to do this. If an accident does occur, you should investigate it even if no one is injured. You should also understand your legal obligations regarding investigation and reporting of incidents.
Regular Training and Reviews
Your employees should receive thorough safety training when they start the job. This should be reinforced with regular sessions that review best practices and introduce any new regulations.
Of course, your workers should not feel as though they are constantly having to sit through repetitive material, but these sessions should be frequent enough to keep the guidelines and regulations foremost in everyone's mind. You can also include this information in individual performance review feedback so that you are delivering it in a 1:1 scenario as opposed to a large staff meeting where your message may be lost.
How to Increase Safety in Workplace Summary
In addition, you should encourage everyone to keep their eyes open and act if they notice any dangerous conditions. It is important for workers to understand that these do not have to be flagrant violations of the rules. For example, in an office setting, hallways should be clear of obstacles that could be a trip and fall hazard, like boxes of files.
Comments on this guide to How to increase safety in your workplace article are welcome.
Construction Safety
Construction Safety Posts
Common construction site injuries
Construction industry health and safety importance
Why Construction Safety Is Important
Best practices to improve construction site safety
Building Articles
Apple Central World, Ratchaprasong, Bangkok, Thailand
Design: Foster + Partners with Architects 49 Ltd.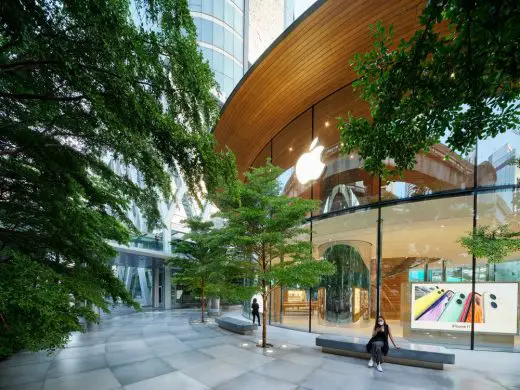 photo © Apple
Apple Central World Bangkok Store
Comments / photos for the How to increase safety in your workplace advice page welcome