Rules and regulations for fire doors Advice, Real Estate H&S Tips, Safe Property Guide
Rules and Regulations for Fire Doors
15 September 2022
Fire doors represent a vital part of any building. In fact, they are often lifesavers, providing safe passage to those escaping fire and acting as a strong barrier to help prevent the spread of flames.
But what are the rules and regulations you need to know about fire doors? We'll be taking a look on this page, so keep on reading.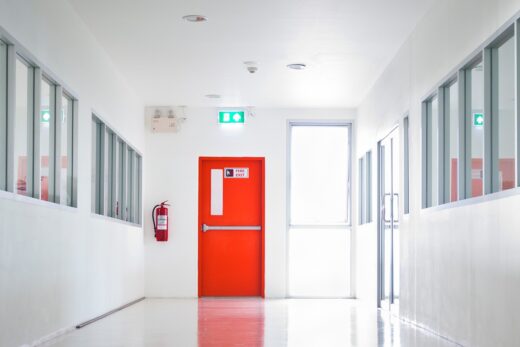 image : depositphotos.com
Does a Building Need Fire Doors?
This really depends on the type of building. Private homes of two storeys or less do not require fire doors, but every other type of building does, according to the Regulatory Reform (Fire Safety) Order 2005 (RRO), which also lays out many other rules and regulations for fire doors in the UK.
It's not enough to quickly install them yourself either, as they must be installed by a competent person, with the knowledge, qualifications, and skills needed to complete the job in line with all fire safety rules.
Which Fire Doors Should be Installed?
There are many different types of fire doors, so it can be tough to know which to use in your building. However, a competent person, such as an architect or fire door installation expert, will be able to advise.
In general, most buildings required to have a fire door will have an FD30 one. This means that the door has been tested to ensure that it can withstand damage from smoke and fire for 30 minutes. There are fire doors with higher ratings, but these are generally only used in large buildings that will take considerable time to evacuate.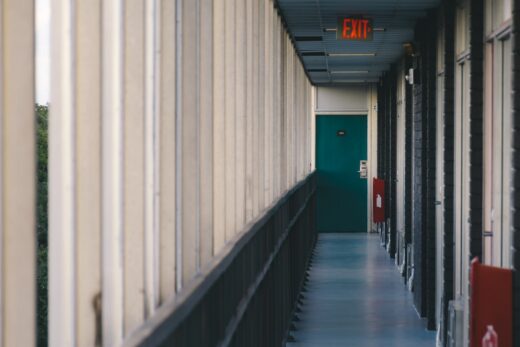 image source : pixabay.com
Where Should Fire Doors be Placed?
The placement of fire doors is vital, in order to ensure they provide the maximum protection against fire and the safest exit route for those evacuating the building.
As already mentioned, fire doors are required in all domestic buildings with three storeys or more, as well as in all mixed-use buildings and commercial buildings.
When it comes to fire door placement in domestic buildings, they should be used in every doorway separating a stairwell and a habitable room. Also, any door separating an integral garage and a habitable room should be a fire door. A fire door should also be fitted as a door to a converted loft.
Mixed-use buildings must have a fire door between any residential and commercial area. An example of a mixed-use building would be a takeaway with living space above.
Commercial buildings must have fire door placement designed to facilitate a horizontal or vertical escape from the building. A horizontal escape route takes people to a fireproof space within a floor, while a vertical escape route leads to a stairwell. These routes should be lined with fire doors.
Any competent architect will understand fire door regulations and will be able to design a building that meets regulations and keeps building users as safe as possible.
Can Fire Doors be Left Open?
This really depends on the fire door in question. Any fire door providing general access to a building can be left open, but if that door is the main access point, it should remain closed. Fire doors with retainers can be left open, as they will shut automatically should a fire alarm trigger. However, they should be opened properly – simply wedging one open will mean it can't shut entirely.
All other types of fire doors are legally required to remain closed. If you are a responsible person and leave a fire door open and there is then a fire within the building, you could be held legally accountable and face prosecution. If found guilty, you could receive a custodial sentence.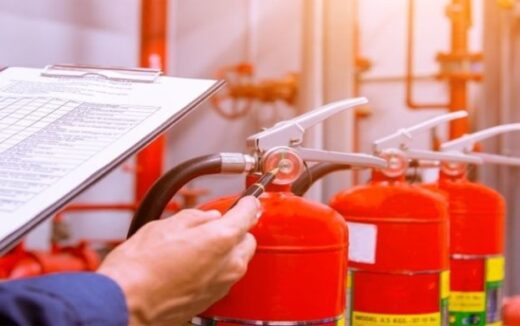 Rules and regulations for fire doors – In Summary
Fire doors are exceptionally important and should be installed in all residential buildings with more than two storeys, as well as in all mixed-use and commercial buildings.
Placement of fire doors is vital, and their positions should be determined by a competent person, such as an architect. They should also be fitted by a competent company like AKSUM Ltd, who has demonstrated the knowledge and skills required to effectively install fire doors.
Comments on this guide to Rules and regulations for fire doors article are welcome.
Fire Safety
Fire Safety Posts
Fire Safety Engineering for Buildings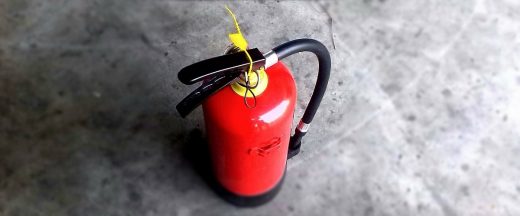 How to make your house fire safe
Fire Damage Restoration and Remediation
Safety Precautions Against Home Fire
Fire-Safe Aluminium Rainscreen Cladding
Building Articles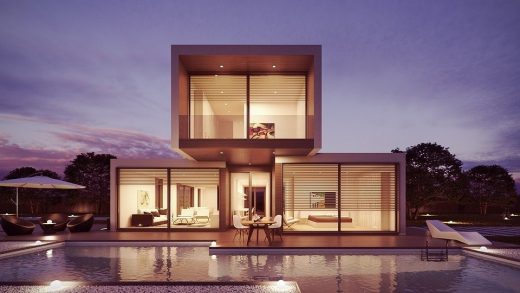 image courtesy of article provider
Comments / photos for the Rules and regulations for fire doors advice page welcome