Top trendy 2023 interior and exterior doors designs that won't be outdated for years, Building design tips, Architecture advice
Trendy 2023 Interior and Exterior Doors Designs that Won't be outdated for Years
29 July 2023
Exterior and Interior Doors Painting: How to Make a Color Pop in Neutral Spaces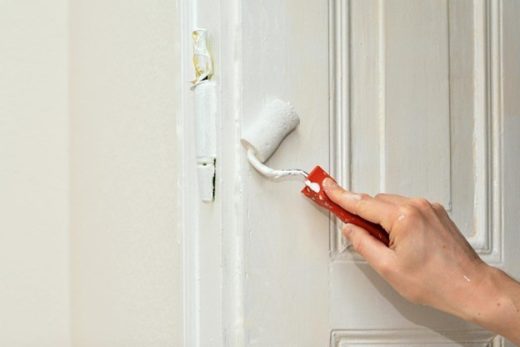 For many homeowners, neutral color palettes are a go-to option for exterior and interior doors, thanks to their calming and timeless outlook. Even so, neutral colors don't depict style or personality; they are simply too bland. To spruce it up, you might want to explore the concept of color pop.
This concept entails enhancing the curb appeal of your neutral-colored entry doors with vibrant hues, often striking colors that contrast with the rest of the space's palette. By doing this, you will not only make certain elements, such as architectural features, stand out; you'll also liven the dull environment with charm and style.
In this article, we highlight ageless door color ideas that will add a perpetual pop to your living space. Keep reading to learn more.
Inspiring Door Painting Ideas for Interior
When it comes to exploring front door color ideas, there are a range of factors that you might want to consider, including the present aesthetic look of your home's interior or exterior. You don't only need a paint that complements the look but also adds an appealing contrast from afar.
Additionally, some homeowners may opt for patterned designs, especially if bright colors don't look better in their settings. For instance, patterns curved through stenciling may look better than standard paints on wooden material. Similarly, trim details will help you add a touch of class to doors made of metal or fiberglass materials.
Adding Color to Neutral Living Room: Creative Ideas
If you want to create a living room with a pop of color, there are a plethora of creative ideas to try out, including:
Natural or artificial plants: a blend of greenery works wonders when contrasted against the neutral hues in your living room – use live plants to add an extra touch of natural texture.
Pain the accent wall: adding color to a neutral living room works well if you have an accent wall by the fireplace – paint it bold to create an instant focal point in the place.
Door Paints for Bedrooms
Painting interior doors in colors that speak to your inner self creates a cozy and personal sanctuary. Here are some refreshing ideas for bedroom doors:
Deep jewel tones: add drama and sophistication to your bedroom door with deep jewel tones, such as amethyst purple, emerald green, or sapphire blue and make a bold statement while preserving intimacy.
Soft pastels: create a calm and dreamy ambiance in your bedroom by adding soft pastels to the door. You have a range of options to choose from, including mint green, light pink, and baby blue.
Neutral earth tones: if your goal is to exude elegance and create a timeless design, neutral earth tones like beige taupe and greige sound like ideal options.
Color Accent for Bathroom Entrances
You can get creative with a range of painted interior door ideas and add a color pop to your bathroom entrance. Here are some simple ideas for inspiration:
Sunny yellow: bring sunshine to your bathroom with a sunny yellow accent on the door to brighten it up instantly. This setting is ideal, especially if the space lacks natural light entryway.
Bright blue: rejuvenate your bathroom's ambiance with a fresh and calming setting inspired by shades of turquoise or aqua. This idea works better if your bathroom is fitted with light-colored tiles and walls.
Light pink: this hue isn't only playful; it also creates an inviting and cheerful atmosphere with a touch of femininity.
Front Door Painting Ideas: Welcoming Entrances That Make a Statement
Front door colors have a significant impact on a home's look and feel. By working with bold and welcoming hues, you'll not only create a statement but also reveal clearly what lies beneath the tone. Here are some ideas that will make your front doors stand out:
Vivid Paints Ideas
There are endless vivid front door painting ideas, depending on your style and aesthetic preference:
Classic red: choose this timeless paint if your goal is to add warmth and elegance to the space while maintaining a striking focal point against neutral-colored surfaces.
Rich green: transform your entryway into a masterpiece that embodies nature and tranquility. Green is not only versatile but also stands out against common neutrals, especially when you go with a bold emerald tone.
Navy blue: created a sophisticated ambiance that strikes a perfect balance between depth and richness, whether in a modern or contemporary space.
Neutral & Pastel Color Inspirations
Prevalent options that can help you add sophistication and subtle elegance to your home's façade include:
Beige taupe: choose this option to add warmth and elegance to your space without complicating the underlying harmonious ambiance.
Creamy white: add a clean and fresh touch to your front doors with creamy white – beyond its versatility, it blends seamlessly with both modern and traditional décor.
Soft gray: a soft gray hue is not only timeless but also blends readily with a range of architectural designs. It is an ideal choice if you want to achieve a classic and understated look.
Monochrome Entry Doors Paintings Inspirations
When it comes to adding monochrome paints to your front door, there are a range of options to pick from. Here are some inspirational ideas:
Charcoal gray: add depth and drama with this shade while still maintaining an elegant and sophisticated look.
Taupe: leverage this shade's earthly undertone to add a sense of welcoming warmth and coziness to your door. It works well in spaces that feature wall accents.
Pro Tips on Choosing Paint for The Door
When exploring front door painting ideas, it's important to pay attention to the overall style and color palette of your home, as well as regulations imposed by local authorities and homeowners' associations. It will also help if you consider high-quality paints that will last for years without requiring endless repairs.
Comments on this Top Trendy 2023 Interior and Exterior Doors Designs that Won't Be Outdated for Years article are welcome.
Building Articles
Residential Architecture
Building Concrete
Concrete Posts
New vaulted style of floor cuts concrete usage
Benefits of Concrete in Construction
How Investing in Precast Concrete Can Benefit Your Business
How to pour a concrete patio guide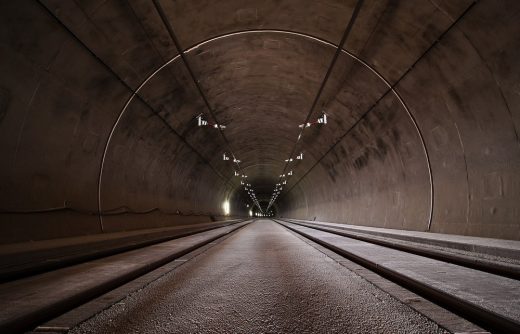 How to cast custom concrete fountains
Comments / photos for the Top Trendy 2023 Interior and Exterior Doors Designs that Won't Be Outdated for Years page welcome