How much does a wood fence cost advice, Garden security guide, Online property tips
How much does a wood fence cost?
May 23, 2022
Some people have fences for privacy and appearance. For others, it traps animals, children, or predators inside. Cost is an important feature, regardless of the reason for installing the wood fence. So how much does a wood fence cost to install?
Depending on the materials used and the length and height of the fence, you can spend $ 5 to $ 25 per square foot of the fence, with a final total cost of about $ 1,500 to $ 3,000 per yard. It goes from averaging about $ 2,016 to $ 9,011 per acre.
These numbers depend on the purchase of all new materials. In this article, we will discuss the factors affecting the cost of a wood fence.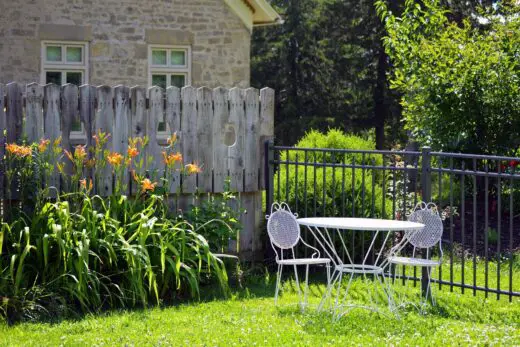 Wood Fence Cost per Foot
The average cost to make a fence ranges from $ 12 to $ 27 per square foot, depending on the type of wood selected. Lumber and material costs range from $ 8.50 to $ 13.35 per square foot, and experts installing fences will spend $ 5 to $ 10 per square foot on average.
For an average 6-foot-high fence that uses wooden fences instead of stakes, you can be supposed to pay $ 8.50 per square foot for fence material and about $ 9 per straight-foot work.
Factors That Affect the Cost of a Wood Fence
The two main price factors are the type of wood you pick and the style of fence you install.
Wood Fence Prices by Type
You can pay more or less based on the length and height of the fence, but the cost of a wood fence depends mainly on the type of wood and the type of fence you choose.
Pine Wood Fence
Without installation, pressure-treated pine fences cost $ 3 to $ 7 per square foot. It is pressure treated to help avoid rot and insects. However, it shrinks, deforms, and splits during the dry season.
Cedar Wood Fence
Material costs for cedar wood fences range from $ 4 to $ 8 per square foot. Cedar is naturally resilient to atmospheric factors, insects, and rot. Cedar guardrails last 16 to 20 years are easy to get dirty and do not warp due to aging. On the other hand, it requires annual polishing, sealing, and dyeing is prone to dents and scratches and can turn gray over time if left untreated.
Cypress
Cypresses are resistant to insects and rot, are pretty durable, have few knots, and have low maintenance costs. On average, Cypresses cost $ 8.50 per straight foot.
Western Red Cedar
Often suggested as the best choice by fence builders, Western Red Cedar can last 20 to 25 years. It has warm, insect repellent, and fall color properties. Western Red Cedar Fencing costs $ 6 to $ 15 per square foot.
Redwood
Redwood decks cost on average $ 4-7 per square foot of material and are naturally pest and fire-resistant. In addition, it can withstand bad weather and is not easily deformed. However, if not maintained regularly, it can become moldy and sun-damaged.
Spruce
Deck built-in spruce or whitewood costs only $ 6 to $ 7 per square foot. It's cheap, but it will darken or turn gray in 8 to 10 years. Spruce is also vulnerable to weathering, and pickets can shrink as they dry.
Composite
The cost of the composite fence is only about $ 6 to $ 12 per square foot of material. The price is high, but it is fair for its low maintainability and durability. The composites are made from recycled plastics and wood and are known to last for over 20 years.
Douglas Fir
Douglas-firs are naturally tough to rot and will not warp or twist with age. Douglas-firs prices range from $ 6 to $ 7 per square foot.
White Oak
White oak is common as fence poles and farm fences—strong and durable wood, not easy to rot. Raw cut white oak costs over $ 12-60 per square foot.
Black Locust
Black locust is recyclable like bamboo, and knotted grade 2 wood can be used for fence posts and planks. Used roughly for split fences, it's durable but expensive and costs $ 2.25 for a 1.25-inch outdoor board.
Bamboo
Bamboo fences aren't a good security option, but they're affordable at $ 4 / sq ft, lightweight, and easy to install.
Tropical Hardwoods
Ipe and Tigerwood are tropical woods used for fencing. At $ 6– $ 15 / LF, ipe typically lasts over 40 years and is resistant to mold. Tigerwood has been around for over 25 years.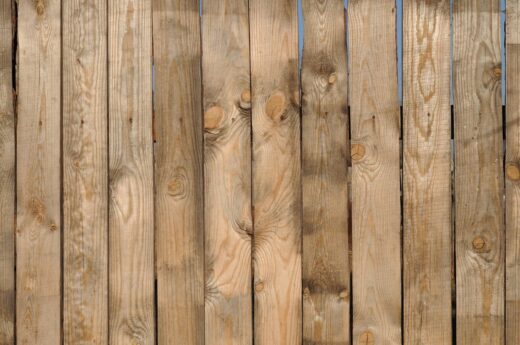 Fence Style
There are different styles of wooden fences you decide on that can significantly impact the cost of your project. Some fence styles use more or less wood and require more or less effort to install. Here we will look at the common fence styles.
Privacy
The privacy fence structures a plank with no space in between, prohibiting the garden's visual and physical entrance. The cost of a 4-6 foot privacy fence is $ 27-60 per square foot, with labor.
Picket
Wood picket fences tend to be smaller, with an average height of about 3-4 feet, but need more time and talent. On average, $ 10-75 per square foot for fences 3-4 feet high, including skilled installations.
Split-Rail (2, 3, or 4 Rails)
Split fencing is also known as post and rails, sliding beams, or stanchions and beams. They are usually used to mark boundaries on ranches and farms or ornamental purposes. A 2-4 rail split fence costs $ 12-30 per square foot, including materials and installation.
Lattice and Other Styles
Lattices, back covers, and top covers are popular additions that give the fence character and style. Of these, fence panels with grids are the most expensive and benefit from adding height and style. The unwritten rule is that the more complex the design, the more expensive the panel. That is why it is not uncommon for the grille to double the price of each panel.
Don't forget about finishing costs
Regardless of the material, all wooden fences must be painted, colored, or sealed. Be sure to add this cost. Home Advisor evaluations that the cost of hiring someone to complete fencing is $ 1 to $ 3 per square foot. If you make it yourself, you'll be required to buy paint, stains, sealants, and other tools. We suggest that you complete the new fence as soon as it is dry and ready to receive the paint and follow a regular maintenance schedule to ensure that the fence lasts longer.
Comments on this guide to How much does a wood fence cost article are welcome.
Fences
Fencing Posts
Choose best fence for your garden and yard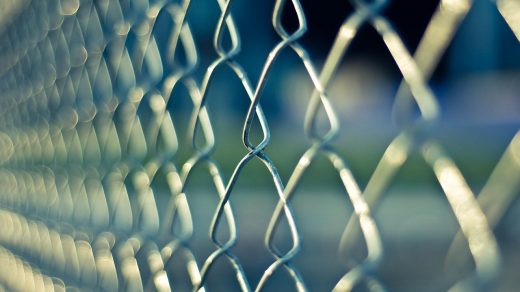 Things to consider when choosing a fence for your pets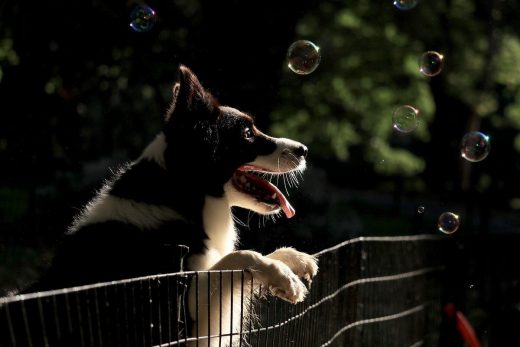 Reasons to hire a professional fence contract
Unique deer fencing to simplify greenspace challenges
Top 5 reasons why a fence is good for your home
GPS Dog Fence Vs In-ground Dog Fence
Building
Architecture and Landscape Articles
Comments / photos for the How much does a wood fence cost guide page welcome