5 signs your home electrical wiring needs an update Tips, Online property electrics advice
5 Signs Your Home's Electrical Wiring Needs an Update
27 Jan 2022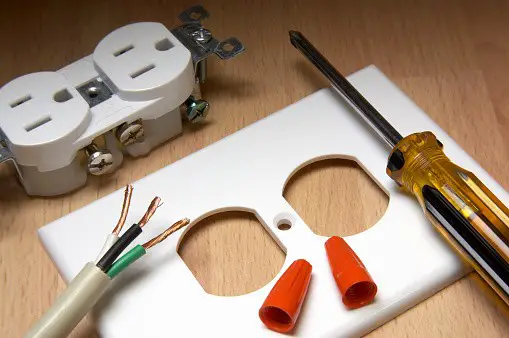 photo Courtesy of Pixabay.com
The general electricity demands of a normal household are much greater than in the past. If your home is over 30 years old, it was likely not designed to accommodate the amount of power you need. Most modern homes use more electric appliances and electronics than in the past, and this means that your electrical system may have trouble keeping up with the demand.
Over 50,000 house fires occur in the U.S. each year due to faulty wiring. As a homeowner, you want to do everything that you can to keep your family and your property safe. If you have an older home, or it's been several decades since you have upgraded your electrical system, you may want to consider a complete overhaul. Contact Paul Macrina Electrical Contracting Inc. for a competitive quote, professional and friendly service.
While upgrading your wiring can be expensive, it is only a fraction of the cost of the loss from an electrical fire. If you're looking for ways to save on your electrical upgrade, you can visit this website for tips. Let's take a closer look at some of the signs that you need to upgrade your home's wiring.
Dimming Lights
One of the most obvious signs that you may have problems with your wiring is experiencing dimming lights. When you turn on one switch or appliance and notice that your lights are dimming, there is not enough power to handle the load. If your lights brighten, it means they are getting too much voltage.
Blown Fuses
With the increased amount of demand for electricity in modern homes, many fuses are unable to keep up. If you are constantly switching out your older blown fuses, it means that your system is unable to provide the energy needed. It may be time to update your old fuse system for modern circuit breakers that can handle the load.
Discolored Outlets and Switches
If you have outlets and switches that just won't come clean, no matter how much you clean them, they could be browning from an electrical current overload. The brownish look on your switches and outlets indicates that they are slowly being burned. This is one of the largest causes of housefires and should be investigated immediately.
Tripping Circuit Breakers
Your circuit breakers are designed to "trip" when the current exceeds the maximum acceptable load as a safety precaution. If you find that your breakers are tripping all the time, it could mean that you have a problem with your wiring. It's best to call in an electrician to take a look at the issue and upgrade your breakers.
Multiple Extension Cords
If you have cords snaking their way around your home so that you can plug in your devices, you may have an issue. Older homes were not designed with the number of outlets that are needed in the modern world. You may want to add a few outlets to help you eliminate your reliance on electrical extension cords.
If you have an older home and are noticing some of these signs, you may want to call an electrician and have your wiring updated. Your electrical system is an integral part of your home and requires proper maintenance to help keep your home and family safe.
Comments on this guide to 5 signs your home electrical wiring needs an update article are welcome.
Building Articles
Residential Architecture
Comments / photos for the 5 signs your home electrical wiring needs an update page welcome