Rental Real Estate Investing tips, Home investment guide, Property letting online advice
Rental Real Estate Investing: A How-To Guide To Help You Get Started
7 Apr 2021
Investing in real estate is a tried and true favorite when it comes to building a portfolio. While the market can be volatile, there's always a need for housing, so long-term investors often see holding on to real estate as a sound investment for the future.
Maybe that's why you're getting started, or maybe you think being a landlord sounds like an easy gig. There are a variety of reasons that may have been your deciding factor. The important thing is that you've made the decision.
Making the decision was the first step, but where do you go from there? This how-to guide provided by DeSantis Management in Pittsburgh to help you get started in rental real estate investing.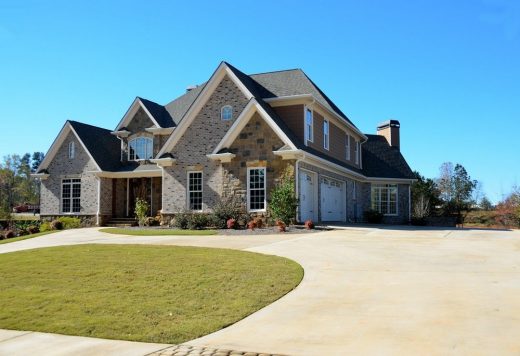 Learn Everything You Can
One of the best things you can do is take advantage of every resource available to you to learn more about real estate investment. The more you know, the fewer mistakes you make.
You can research common problems and solutions, find out how the market is doing in your area, or even take a real estate investing course. Focus on learning about the financial, legal, and personal risks and rewards involved in this kind of investing.
Ask For Advice
Other people have been where you are. Even the most successful real estate investors started somewhere, and they definitely gained some experience along the way. If you look around, you may be able to find someone to give you some valuable advice based on their years of experience.
Some great places to meet serious real estate investors include:
Home auctions require an investor to close in a short amount of time, so they usually attract serious investors.
Real Estate Investor's Association meetings.
Landlord's Association meetings.
Chamber Of Commerce meetings. These are often attended by business owners from your local area, so this can be a great way to make local connections.
Home Trade Shows. Trade shows are a great way to meet investors from all over the country, giving you access to a wealth of knowledge and experience.
Social Media. Don't underestimate the power of something as simple as reaching out on LinkedIn.
By creating a network, you give yourself people to turn to for professional advice. That can be life-changing when you're starting a new venture.
Understand Your Responsibilities
There are some responsibilities to being a property owner that you should understand before you buy.
You're responsible for making sure the property taxes are paid for every property that you owe. Failure to do so can result in a property lien or foreclosure. Ensure you're able to pay property taxes before purchasing real estate.
You're also responsible for insuring the property. That means you need homeowner's and landlord's insurance. Landlord's insurance isn't always required, but it offers you extra protection that a homeowner's policy doesn't give to landlords.
By purchasing both forms of insurance, you're covered in the event of loss of rent, property damage, or injury on the property. It's also a good idea to encourage your tenants to purchase renter's insurance, which covers their personal property in the event of theft or damage.
One of the most common insurance claims is for injury due to the property not being maintained. Property maintenance is something else you're responsible for as the property owner.
You must keep your property safe for your tenants by doing regular maintenance, responding to repairs requests, and keeping the building up to code. What exactly that means will vary depending on where you are, so look into your state's specific requirements.
Buy Your First Property
Now that you understand your responsibilities, have your network, and have done your research, you're ready to buy. You can obtain a rental investment loan to cover the cost of your property and pay it back over time. That way, the profit you make from your real estate can be used to pay for your real estate.
Once your first property is paid off, you can repeat the process as often as you like. The second time will be even easier than the first, because by then what you're making from your first property will be almost pure profit.
If you play your cards right, in just a few years you can have a thriving rental real estate portfolio.
Follow this how-to guide if you're ready to start successfully investing in rental real estate today.
Comments on this guide to Rental Real Estate Investing tips article are welcome.
Real Estate
Real Estate Posts
How to start a real estate business in 2022
Real estate attorney for buying or selling properties
Top new real estate industry marketing innovations
Building Articles
Residential Architecture
Aperture Apartments, Vancouver, BC, Canada
Design: Arno Matis Architecture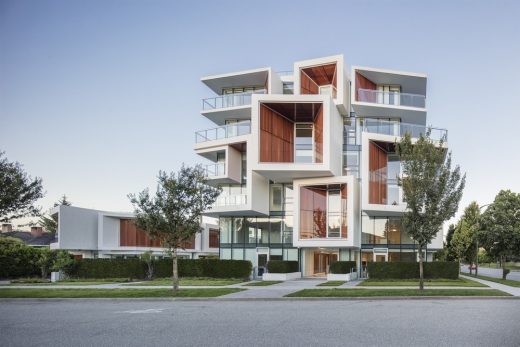 photograph : Michael Elkan Photography
Aperture Apartments in Vancouver
Comments / photos for the Rental Real Estate Investing tips guide page welcome