Reasons to hire a professional fence contract for your installation and maintenance needs advice, Building garden tips, Online guide
Reasons to Hire a Professional Fence Contract
15 Sep 2021
Reasons to Hire a Professional Fence Contract for your Installation and Maintenance Needs
For those that are in the Valparaiso area and want to improve their home, investing in a quality fence is always a good idea. When you are looking to add a fence to your home, it can add privacy, security, and identify the boundary of your property, check out Austin Fence – Installation & Replacement to get the best quality for your fence project.
Those that are in this area of the state should always work with an experienced fencing contractor, such as those with LelarenFence.com. Several benefits come when you hire a professional fencing contractor for your fence installation or maintenance needs.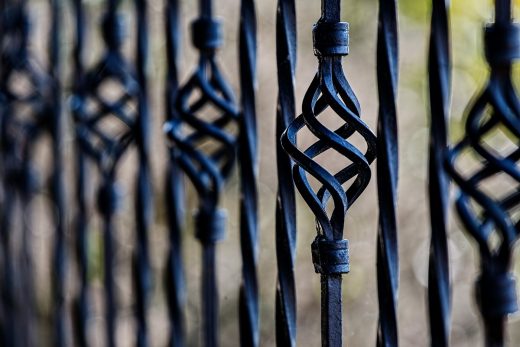 Help You Choose the Right Type of Fence
When you are going to have a new fence installed, you will find that there are a lot of options to consider. Fences come in many shapes and sizes, which means you will need to select one that is ideal for your situation. The professional fencing contractor will be able to explain to you what your different options are along with the benefits of each option. They can then help you select the option that is ideal based on your privacy needs, style, and new fence budget.
Expert Installation
While you must select a form of fence that is durable and ideal for your home, ensuring that it is installed properly continues to be very important. The installation process will include digging appropriate holes for the fence posts and using quality hardware to ensure it is as sturdy as possible. When you hire a professional for your fence service needs, you can be assured that it will be properly installed. This will help ensure that it is durable enough to withstand bad weather and other challenges that can put stress and strain on your fence.
Support with Approval Process
Depending on where you live, you may be required to receive approval from your local village or city to have a fence installed. Your fence contractor can help with this process as well. They will be able to identify on your plat of survey where your property lines are and then create a fencing plan that complies with your local rules and regulations. They can then help you with any paperwork or other processes that are necessary when you are applying for a permit for your new fence. This will ensure that you are in compliance with the law and good standing with your community.
Insurance
Whenever you are hiring any type of contractor, it is important to ensure that they are properly insured. With insurance, you will know that they are covered in the event someone is injured while working on the fence. Additionally, the insurance will give you comfort knowing that they will have the support necessary if they make a mistake that leads to unexpected damages.
Fence Maintenance and Repairs
While a quality fence is durable and can last for a long time, some fence maintenance and repairs will be needed along the way. The fence contractor can provide you with any additional maintenance services that you need including securing parts of the fence that may be wobbling, repainting, or staining the fence to help it look its best, or making any other minor repairs that are needed along the way. If there is ever a bad storm with significant winds, the fence contractor can complete a full safety check to ensure it is still strong and providing you with the necessary protections. If necessary, they can also repair or replace sections of the fence that would have been damaged.
A nice fence can be a great addition to any home. When you have a quality fence, it can improve the curb appeal of your property, improve the security and privacy of your home, and help to identify your home's perimeter. Those that are in the Valparaiso area should always look to hire a professional fencing contractor for all of their home fence installation, repair, and maintenance needs.
Comments on this guide to reasons to hire a professional fence contract article are welcome.
Garen Fences
Fencing Posts
Things to consider when choosing a fence for your pets
Choose best fence for your garden and yard
Unique deer fencing to simplify greenspace challenges
Top 5 reasons why a fence is good for your home
Building Articles
Residential Architecture
Comments / photos for the Reasons to hire a professional fence contract advice page welcome