Great reasons to pursue an architecture career in San Francisco, USA modern building design, United States architecture
5 Great Reasons to Pursue an Architecture Career in San Francisco
8 Nov 2022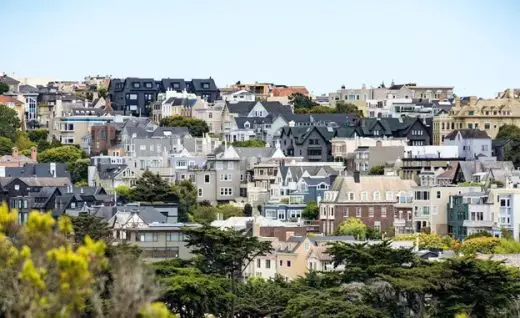 Architecture is a gratifying career. The pay is excellent, the hours are flexible, and there is much room for creativity. But to enjoy all the perks architecture offers, you need to work in a city with a thriving design community and lots of exciting projects, such as San Francisco.
From the stunning bridges to the quirky Victorian homes, there's something special about the Bay Area that makes it an excellent destination for architects. In fact, some of the world's famous architects, such as Julia Morgan and Frank Lloyd Wright, have found plenty of inspiration here.
If you are considering pursuing a career in architecture, here are five great reasons to move to San Francisco.
1.  The demand for Architects in the Bay Area is High.
San Francisco, CA, is one of the cities with the highest architect job openings in the country. The Bay Area has hundreds of openings for architects of all levels who can design everything from commercial buildings to luxury homes. Architects specializing in the right balance for sustainable design are especially needed to help the city reach its goal of becoming a carbon-neutral city by 2045.
2.            The Pay is Good
It takes hard work and dedication to become an architect. This includes over eight years of education and training and passing a licensing exam. So, to enjoy the fruits of your commitment, you need to find an employer that offers competitive salaries.
The good news is that San Francisco has one of the highest average salaries for architects in the US. According to Glassdoor, the average salary for an architect in San Francisco is $108,000 annually.
If you are a top-tier architect, you can expect to earn up to $165,000 per year, much higher than in other major cities like New York or Chicago. However, as you start your journey to the top in the Bay Area, you can expect to earn around $42,700 annually.
3.            There is a Thriving Design Community
The thriving design community is one of the most incredible things you will enjoy while living in a large city. San Francisco has many architects and designers who share your passion for creating beautiful and functional spaces.
Surrounding yourself with like-minded people is a great way to improve your skills and build your network. While living in the Bay Area, you will easily find all kinds of meetups and seminars where you can interact with other architects and industry experts. You can also attend exhibitions to learn about new architectural trends and technology.
4.            San Francisco is Tech-Savvy
Technology plays an increasingly important role in modern architecture. Many architects and designers are using innovative software to help them create eco-friendly and efficient buildings.
Thanks to its proximity to Silicon Valley, architects in San Francisco have access to cutting-edge technology that can help them push the boundaries of design. In fact, many tech giants are based in or around the Bay Area, so there is plenty of opportunity for collaboration and innovation.
5.            The Quality of Life is Good
If lucrative salaries and a thriving design community aren't enough to persuade you to move to San Francisco, the city's quality of life might be something to consider. This buzzing metropolis is home to some of the most iconic attractions in the country, including the Golden Gate Bridge and cable cars.
Ranked fourth among the happiest cities to live in the US, San Francisco is also an excellent place for people who love outdoor activities like hiking and kayaking. There are also plenty of high-end restaurants and bustling bars where you can relax after a busy day at the office.
Ready to Make the Move to San Francisco?
If you want to move to San Francisco from LA or any other part of the country to pursue your career in architecture, now is the right time. Whether a fresh graduate or an experienced architect searching for a change of scenery, you can always find a job that suits your skill in this city.
However, moving is challenging and requires careful planning and attention to detail. The good news is that you can pull it off with less effort if you let a professional mover handle your hard work.
How a Professional Moving Company May Help
The good thing about a professional moving company is that they take care of all the logistics involved in moving your belongings from point A to point B. This includes packing and unpacking your belongings and transporting them safely to your new home. That way, you save a significant amount of time and money on your move.
Comments on this 5 Great Reasons to Pursue an Architecture Career in San Francisco United States of America West Coast article are welcome.
American Architecture Designs
America Architecture News – latest building updates
American Architectural Designs – selection:
Nancy and Rich Kinder Building, Museum of Fine Arts Houston, Texas
Design: Steven Holl Architects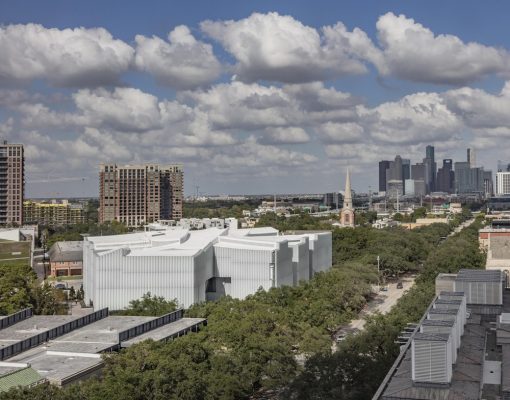 photo © Richard Barnes, courtesy of the Museum of Fine Arts, Houston
Nancy and Rich Kinder Building Houston
Commonwealth Pier, Seaport World Trade Center, Boston, Massachusetts
Design Architect: Schmidt Hammer Lassen Architects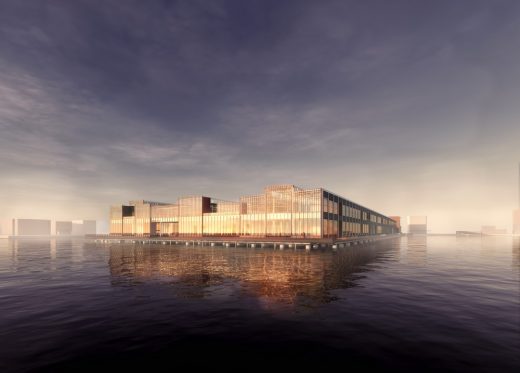 image © Schmidt Hammer Lassen Architects
Commonwealth Pier Boston
Modern Building Designs
Modernist Architecture
Comments / photos for the 5 Great Reasons to Pursue an Architecture Career in San Francisco page welcome