Professional vs DIY window cleaning tips, Online Melbourne property advice, Victoria house clean guide
Professional vs DIY window cleaning
11 Oct 2021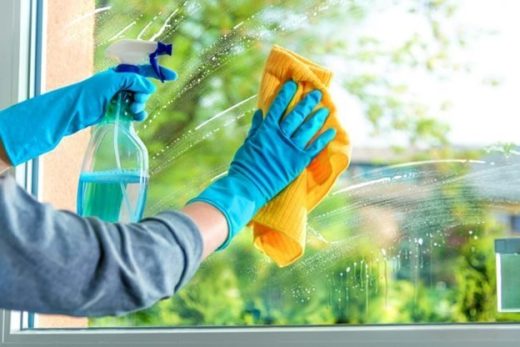 Professional vs DIY window cleaning – which is better?
For people that love their home or office space dearly, keeping the property clean is a priority term. Everyone loves their home and office to look good and neat as this ensures better productivity both at home and in the office. When it comes to keeping your home clean, there are things you must not ignore. Cleaning your window is one home chore that can dictate how your house will look both inside and outside.
Cleaning windows helps ensure that pesky and greasy traces are eliminated which tells visitors that you prioritize cleanliness in your home or office space. Whether you clean your window by yourself or employ professional window cleaning services to do it for you, the truth is that only you would know the difference.
However, it is still your duty to make sure that your window is clean at all times. Sometimes, you can be quite busy at work, or even tired from a lot of activities, and cleaning your window by yourself is the last thing on your mind. That is where you need a helper. Not just a helper, but one that will get your job done without hassle.  Although, when you decide to hire a professional to clean your window, you might be made to spend more. But that is the only downside to it.
In this article, we are going to examine why you are better off paying window cleaning professionals to do your cleaning for you;
Hiring a professional is safer than cleaning your window by yourself
It is possible that you live in a place with high windows. Cleaning those windows might be stressful and even a dangerous activity because you might fall down if you are not careful. Aside from that, it is often a difficult task moving a ladder from one place to another in your house just because you are cleaning the window. However, when you hire the service of a professional who has been there and done that, you are mostly guaranteed a safe and clean job in no time.
This is because professional services will always clean equipment and skills that you might not have access to. While you might spend an extra dollar, you are, at the same time, guaranteed of little risk and your windows at home will be thoroughly cleaned.
It saves you decent effort and time
Why do it for a whole day when you can do it in a few minutes? That is comparing you with the service of a professional. Everyone will understand that you are trying to save extra dollars to buy a decent lunch at work. At the same time, everyone will criticize you if your windows at home look rough or not properly cleaned. If you value your time, it is always okay to hire a professional who will give you the best service for a little dollar.
Instead of wasting a few hours that you can use to attend to other very important things, why not hire a professional and get it done at a cheap price? For instance, window cleaning in Melbourne has become affordable, and there is no excuse for leaving your window dirty anymore
Aside from the fact that it saves you enough time, cleaning your window by yourself might seem like a dirty and tough job. And you are bound to get tired that nothing interests you anymore for the rest of the day.
Your windows look better
No one says you are not going to do the best job when you clean your own window, but it is very correct to say that professionals that have been in the system for many years will do it better than you; an engineer or a lawyer or teacher. By engaging professionals, your window is safe and getting cleaned by experts who have been there and done it over and over.
If getting your window cleaned properly is your priority, then you should engage the service of professionals like window cleaning in Melbourne. They will clean your window and leave it free of pesky remnants. Experience and training matter and that is what professionals are bringing over to your place to do your job for you and make you happy.
Your windows might be hard to reach
If you live in a high-rise building, then the best advice for you is to hire the service of a professional. Expert cleaners will have facilities that can reach high windows which ensures that the job gets done as fast as possible.
It can extend the life of windows
If you don't clean your window properly, dust and other things build up on the surface over time. Some of the dirt on the window can be corrosive and damage the glass in the long run.
In addition, professional window cleaners have a lot of experience that you don't have, and they can give you useful advice on how to care for your glasses. These little cares you give your glass will ensure that you don't spend huge money fixing or replacing them in the future.
Some window cleaning services may also offer some repair work as part of their after services. So, fixing your glasses is even possible after cleaning.
Conclusion
Although, hiring professionals to clean your windows will cost you extra dollars, but it does come with many advantages. Also, when you factor in the time and risk involved in cleaning your window by yourself, you are better off hiring experts to do it for you.
Comments on this guide to Professional vs DIY window cleaning article are welcome.
Cleaners and Cleaning
Cleaners Posts
Best commercial cleaning services for your business
Care and cleaning tips for timber windows
Bathroom end of tenancy cleaning
4 Melbourne carpet cleaning facts
Building Articles
Residential Architecture
Axis Condos, Toronto, Canada
Architect: IBI Group Inc.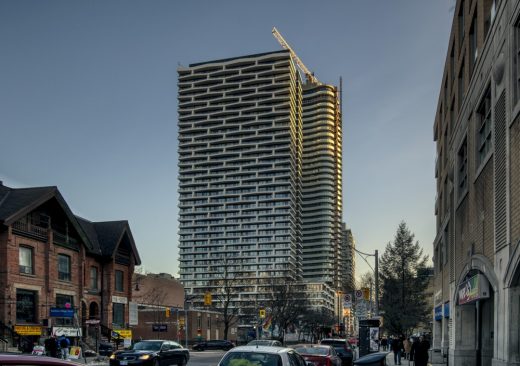 photo courtesy of architects
Axis Condos
Comments / photos for the Professional vs DIY window cleaning advice page welcome