Ultimate moving checklist for stress-free move, Home removal service tips, Property relocation advice
Ultimate Moving Checklist For A Stress-Free Move
10 March 2023
Moving from one house to another can be a stressful experience for one. However, this doesn't have to be as stressful as you think it could be. You can do several things to make sure your move is stress-free. One of the most important things you can do is hire professional movers near you.
The professional movers will help you to stay organized and prepared for the new move. The local removalists in Central Coast can cover all the processes with great care and precision, right from packing to unpacking and storage. While they do their job, you should ensure you have a checklist that will help you not miss out on important things. Follow the below-given checklist to make your move hassle-free.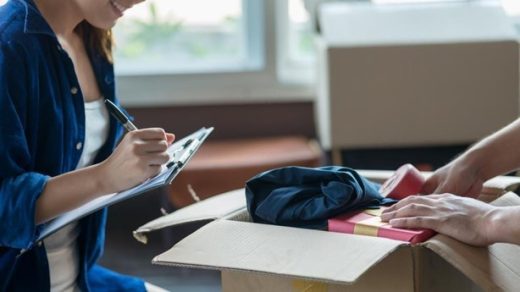 Ultimate Moving Checklist List
Create a checklist
Creating a checklist is the first step you should take when carrying out the moving process. Make sure to include the dates and the time of the tasks you will carry out. These dates may include the day when you have to hand over the keys to the real estate agent. It may also include the date when your kids will start their new school.
Writing these dates in advance will make you aware of them, and thus, you can be prepared for them beforehand. Plan the process every week so you don't miss out on anything. In addition, make sure that you keep track of all the tasks to ensure that they are getting done on time. It is highly recommended that you carry out the task of packing 5 to 8 weeks before the actual moving date.
8 weeks before the moving process
As mentioned earlier, you should start your moving process at least 8 weeks (2 months) before your moving date. This will give you enough time to complete the packing tasks and book a transportation company. Along with this, you will also have extra time for a few setbacks. Take a look at the below-mentioned points to know what you need to cover.
First, you should know how much you can afford to spend on the moving process. You can use the money for dish packing or furniture assembly if you have a big budget. However, you can focus on something other than these additional expenses if you have a tighter budget.
Take care of all the paperwork
Moving involves a lot of paperwork. Most of the paperwork in today's time and age is done digitally. Thus, ensure that all your documents and files are situated in a single location on a cloud service. This will help you to access the documents easily. If you have hard copies, make sure to scan them into softcopies, or else you can also make a folder using all these copies.
Compare the services of different movers
If you are moving to a closeby locality, you should opt for a local professional mover. However, if you are going to move a longer distance, you can opt for a national moving company. These will be equipped with trucks and teams who can provide you with a hassle-free move. However, before choosing movers or furniture removals in Central Coast, ensure they are licensed, experienced, and provide insurance coverage. You can also check their review to clearly understand their reliability.
In the coming weeks, you can carry out the tasks of scheduling the movers, getting the moving supplies such as boxes, making travel arrangements, etc. You must be extra careful as the moving day is about to arrive. To ensure you don't miss out on anything last minute, read the points below.
1 week before the moving date
Before getting into the new house, ensure it is set up. For example, check if the electricity, gas, and water supply works properly.
Defrost your refrigerator
Make sure you defrost your refrigerator before you load it onto the truck.
Take photos of your old home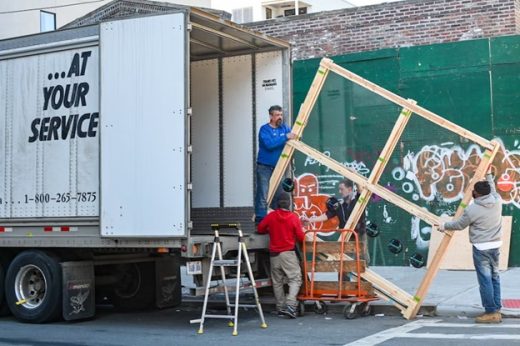 image source : unsplash.com
Taking pictures or videos of your old home will help prospective buyers to know the condition of your home when you leave. It will also prove that your home was in great condition when you left.
Thus, your moving process will not seem as difficult as you think if you consider all the above-mentioned points on time. Having a checklist will enable you to get things done on time. Make sure you include all the requirements in your checklist. To make things more convenient for you, you should get in touch with reputable Central Coast movers. Many removalists in Central Coast, NSW, will provide you with various services – from packing and transportation to storage and arrangements.
Comments on this guide to Ultimate moving checklist for stress-free move article are welcome.
Moving Posts
Moving Articles
Tips That You May Follow When Paying Your Moving Company
Take what property when moving to a new place
Building Articles
Residential Architecture
Comments / photos for the Ultimate moving checklist for stress-free move advice page welcome