Importance of disposing of the waste properly, Hazardous material disposal, Environmental agency advice
Disposing of the Waste Properly
13 Aug 2021
Any waste that is generated is hazardous and a concern for human, animal and planetary health as well. Waste can be created and come in various forms starting from our homes, businesses, offices and even from doctors and dentists clinics. Below you will find more detailed information about waste and its hazards. We will also point out why it is important to collect and dispose of it properly.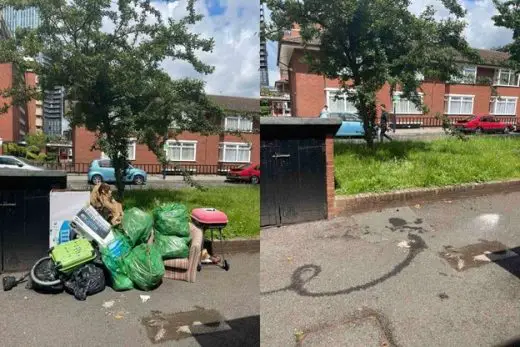 Disposing of the Waste Properly Guide
How to identify the least and the most dangerous waste:
First, it does not matter if it is solid or liquid to be classified as hazardous or less hazardous waste. If it comes to waste which is easy to recycle it will not pose a very high risk. For example, based on the waste collected by Junk Bunk experts in London such as wood, plastic, garden waste, glass, paper, etc., this waste will be classified as recyclable and non-harmful.
It is very simple to identify what is hazardous waste in the UK just check the list drawn up by the council and the environmental agency. If you do not find the type of waste you have collected in these two lists then you can find the best way for you to dispose of them. It is very important to check these two lists as they may change from time to time. It's time to discuss why this waste should be disposed of correctly.
Protect Yourself and Others
Many wastes create a great risk for anyone who comes in contact with them. For this reason, proper and prompt disposal is very important. Waste causes damage not only to us but also to animals and the environment. Chemicals like mercury and silver can cause serious problems in animal health. If waste is not disposed of properly it can easily cause unwanted problems.
Comments on this Disposing of the Waste Properly article are welcome.
Waste / Rubbish
Rubbish Removal
Handy tips for rubbish removal in DIY projects
Ways to deal with Construction Waste
Make These 12 Low-Waste Swaps for a Greener Lifestyle
Building Articles
Residential Architecture
Comments / photos for the The Importance of Disposing of the Waste Properly page welcome