Bathroom end of tenancy cleaning, how and why tips, Home clean guide, Online property style advice
Bathroom End of Tenancy Cleaning, How and Why?!
29 Dec 2021
The bathroom is one of the most used rooms in a property, everyone in the household uses it. This means that dirt and limescale can build up very quickly and if left un-cleaned can be very difficult to remove with shop bought products.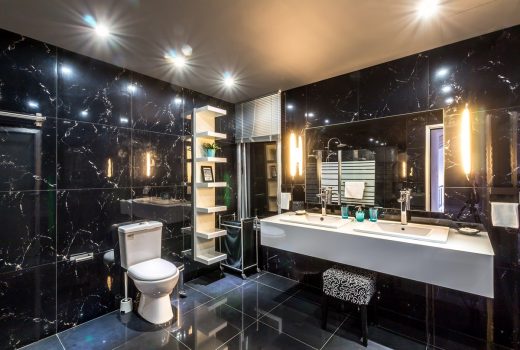 Professional cleaning products will nearly always need to be used in bathroom cleans, this is simply because they are of a better quality than shop bought products. KRS Management in Raleigh warns that cleaning a bathroom can be exhausting and not very pleasant especially if it hasn't been maintained regularly. We are here to take the weight off your shoulders. We can clean your bathrooms to s professional standard in no time at all. Using our professional products and highly trained cleaners we can bring your bathroom bath to a sparkling finish.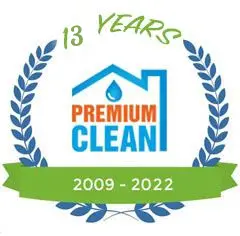 So what is included in a bathroom end of tenancy cleaning service? Well once you have contacted our friendly office staff they will be able to take you through the very straightforward booking process, they will help come to an agreed date and time for your cleaning to be complete. They will assess the condition of the bathroom via pictures. If you feel like the bathroom is dirtier than usual, this will allow us to send the correct amount of cleaners. We are the best end of Tenancy Cleaning London.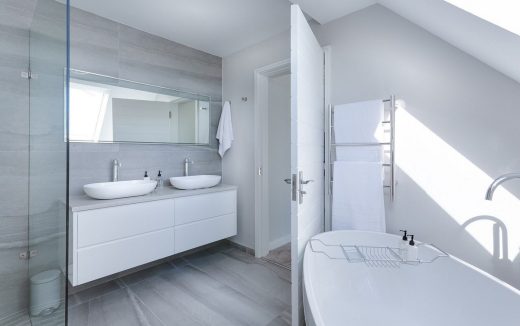 The cleaning team will arrive promptly on the date agreed and they will arrive on time and ready to start cleaning straight away. They will treat the inside of the toilet to begin with, this is to let the product sit and soak away any stains and limescale that may have built up over time. They will continue to wipe down all wall tiles and surfacing using our Prochem range of professional cleaning products.
This will include all surfaces sink inside and out, windowsills, shelving, units inside and out. They will descale around taps and faucets to remove any build up of dirt and limescale and we will use specialist products on the taps themselves to remove all watermarks and so on. If there is a glass shower screen they will use our amazing Prochem glass cleaner.
This will remove all dirt, water marks and limescale leaving the shower screen looking new with no streaky marks. They will scrub the toilet inside once it has been sat for a little while bringing it back to a clean fresh state. They will finish with the flooring, it doesn't matter what type of flooring you have. We have all the products suitable for wood, tile, line and in some cases even carpet. The only area that we do not include is painted walls and ceilings, this is because we do not want to damage paintwork. We will simply dust these areas only.
The cleaning team will contact when they are almost finished with the cleaning, they will ask if you'd like to come and inspect the cleaning service to ensure that they have covered all the areas that you required, if for any reason you cannot be there to check the cleaning service we offer to leave the key in a safe place of bring it to you if you are not far from the property (further distances may incur a small charge).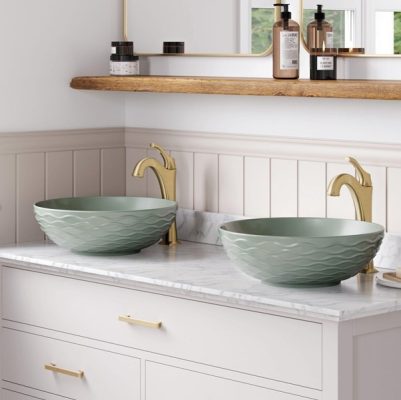 If this is the case do not worry, you will have 24 hours to inspect the property once the cleaning has been completed, if there are any areas that you feel need more attention or have been missed (very rare but it does happen) you will be able to contact the office team and they will reschedule for a cleaner to come back and rectify any issues you may have. Your satisfaction is our number one priority and we alway aim for 100 percent customer satisfaction.
Comments on this guide to bathroom end of tenancy cleaning, how and why?article are welcome.
Bathrooms Articles
Bathrooms Posts
Top ways to upgrade and update your bathroom
Bathroom Flooring Best Options Guide
Traits of A Competent Bathroom Professional
Building Articles
Residential Architecture
Comments / photos for the Bathroom end of tenancy cleaning, how and why advice page welcome