Plumbing marketing strategies guide, Online property plumber advice, Home maintenance firm
Plumbing Marketing Strategies: "6 Secrets From Plumbers Who Gross Over $1,000,000 Per Year"
2 December 2022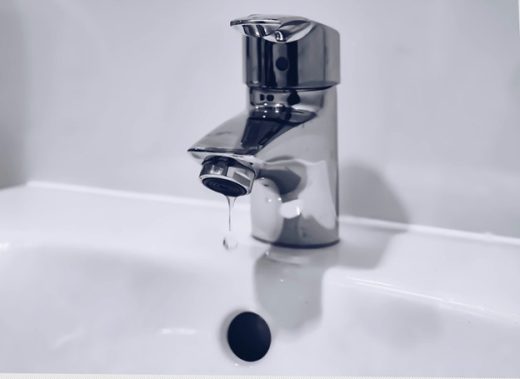 image source : unsplash.com
Businesses today have no hope of surviving without a solid Plumbing marketing strategy backing them up. This is all the truer in the service sector, where you can't have colorful product displays with retailers to make yourself visible.
If you're a plumbing contractor or plumbing business owner or manager, these tips are for you. After all, you need a 'hard-hitting' plumbing marketing ideas that go beyond claiming the Google Business Profile. Below, we'll explain a few robust online and offline ways in which you can boost your sales.
1.) Build a Recognizable 'Plumbing Brand' In Your Marketing Strategy
Consumers today are exposed to many businesses, so you'll have to claim a place in their memory if you want to be remembered in times of need. Build a brand for your plumbing business to stay recognizable.
A robust identity will serve you well in both online and offline plumbing advertising. This will make your plumbing service more recognizable; you can benefit from word-of-mouth marketing, higher advertising effectiveness, lower price sensitivity, etc.
Choose a brand mission, maybe a mascot, a color, and a logo. Your plumbing service's flyers, posters, banners, vans, and website should all reflect your identity consistently and cohesively. Make sure you relay your values clearly, too. In plumbing marketing, this often includes concepts like a focus on sustainability and employee wellness. Intelligent repetition and highlighting will make customers perceive such values as synonymous with your business and put you in a positive light.
Make sure to stay honest, though: do not highlight values only for the sake of advertisements, as consumers will expect your actions to demonstrate those principles.
2.) Prioritize Local Engagement In Plumbing Marketing
Your locality is where your customers live. So, as a plumbing contractor, you should make sure you make an appearance at your local events and join local associations.
Helping out in community service and kitchens, old age homes, engaging in donations, etc., is another way to make yourself recognized out there while making a positive impact on your community. Reaching out to schools, gyms, and Homeowners Associations in your locality can also give your plumbing brand more exposure.
You can nurture relations with other businesses, like builders and electricians in your area as well. Such companies complement plumbing services and can get you more customers, especially in properties under construction where a range of services is required.
3.) Encourage Referrals In Your Plumbing Marketing Ideas And Plans
Loyalty programs and referrals are solid techniques equally effective for plumber contractor marketing as any other business. Your plumber business can benefit immensely from word-of-mouth referrals. So, instead of leaving them to chance, encourage them by giving existing customers incentives to refer your service.
You can give your plumbing customers special coupons that either generate cashback when someone purchases using them or give them discounts on their next booking if they bring a customer along. In this way, you can make sure your existing customers keep returning and bring back friends along.
4.) Market Your Plumbing Business Through SMS and Email
You can't overlook SMS and email marketing if you're looking for plumber marketing ideas. These platforms are handy for updating your prospects about discounts and offers. However, if you use them incorrectly, you can end up annoying your audience with spam.
A solid way to start is with your previous customers. For example, if you've installed pipes and equipment, send an SMS or email reminder for maintenance work after a said period of time. This will also prove to be valuable to the customer and increase your chances of being called again.
For general plumber marketing messages, compose your statements carefully and stay relevant. Send out coupons and, occasionally, offers too. Make sure you have a large receiver base, as emails have a low percentage, around 20%, of being opened. And send messages in batches, or you can trigger spam filters.
5.) Use Social Media To Market Your Plumbing Services
Staying aloof can cost you customers in this day and age. Engage with people through social media to effectively and organically promote your plumber service.
When it comes to plumber social media marketing, brands often focus on commercial content only, causing their audiences to lose interest fast. You need to put informative content out there if you want engagement and awareness.
Post comprehensive videos on platforms like YouTube and Instagram, demonstrating plumbing fixes and installation procedures. Use concise, to-the-point content to complement your posts. These can get you audiences from all over the world and build your credibility. Showcase your workers, working procedures, work culture, etc., to make people familiar with your business and attract engagement. Social media advertisements can target the right people for you too.
Not On The First Page Of Google? Is Your Plumbing Marketing Not Getting You Results You Hoped For? (Maybe an SEO marketing company that's disappointing you?)
Avert 'trial and error' plumbing marketing and guess work. Stop trying to figure out what really gets the cash register to ring for your business.
Outsource your internet marketing to a plumbing marketing seo expert. The best SEO service for plumbers has many years of experience doing marketing for dozens of other plumbers (just like you).
A Plumber SEO expert can help you make more money than you invest in marketing. A highly specialized Plumbing digital marketing service like www.newstricky.com can save you a lot of time and make you a lot of money.
Avoid trying to 'reinvent the wheel.' Don't lose months and even years trying to learn good SEO strategies and techniques.
6.) Build and Enhance Your Plumbing Website
You cannot hope to survive the tech-enabled markets of today with a slow, hard-to-navigate plumber website or without one to begin with.
A website will open many lead-generating opportunities for you, like PPC marketing and SEO. However, you must ensure a functional, easy-to-access website optimized for your audiences and search engines.
Your contact information should be visible for customers directly approaching you for bookings. Make separate pages for each plumbing service you offer and cover your specialties and procedures in detail so that people know what to expect when they book you for their needs. Link your social media to your website too.
The more high-quality, relevant, and detailed content a website has, the higher will a search engine rank it. For starters, improve the content on your service pages. You'll find various tools to help you figure out search phrases – keywords – relevant to plumbing. You can begin targeting them with separate blog posts to gain the favor of audiences and search engines alike. Of course, SEO is a vast field, and hiring experts for the job will get you optimal results and the best ROI.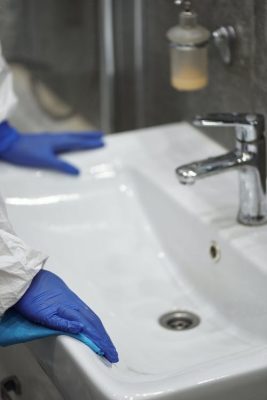 Plumbing marketing strategies Conclusion
You can grow your plumbing business with dedication and the right Plumber marketing strategies and expand your customer base. Make sure to engage in offline and online communities to maximize your business's exposure. You also need to stay open to enlisting the help of marketing companies that specialize in plumber marketing.
Remember that whereas marketing may not seem like a terribly complicated task, the wrong strategies will make you lose money and effort. In this regard, partnering up with experts will allow you to focus more on the critical aspects of your business while benefiting from up to date.
Author Bio:
Mark Buckingham grew up in a Plumbing and HVAC family business. Mark has over 21 years of professional internet marketing and SEO experience (in results). He's a leading expert in helping local Plumbing businesses get to the top of Google, boost leads, get more customers and grow their company.
As the founder of Skyrocket Results SEO, he's on a mission to help Plumbers avert internet marketing mistakes, avoid wasted marketing dollars, increase profits and build wealth. His free Plumbing company marketing blog is: www.SkyrocketResultsSeo.com/blog
Comments on this guide to Plumbing marketing strategies article are welcome.
Real Estate
Real Estate Posts
Fire Damage Restoration and Remediation
Building a new home? Custom vs Modular
Building Articles
Residential Architecture Articles
Comments / photos for the Plumbing marketing strategies advice page welcome