Do you still need a professional plumber in 2023 guide, Online property plumbing advice, Home maintenance firm
Do You Still Need A Professional Plumber In 2023?
24 July 2023
The internet and TV shows have helped to inspire a wave of DIY home improvement experts. Homeowners are choosing to carry out their brown repair and renovation work more than ever before.
There are a number of reasons why people avoid calling professional contractors and service providers. Perhaps not surprisingly, the top reason is to save money. But, 45% of DIY home improvements were inspired by watching TV.
Multiple channels offer how-to guides for installing decking and building sheds. YouTube, blogs, and streaming channels offer inspiration and guidance for DIY fans. But, shouldn't some tasks be left to the professionals still?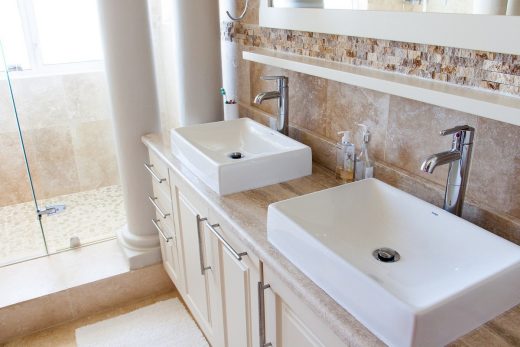 When to DIY and when to use a professional plumber?
One firm, Sunset Plumbing of Bend, was asked what tasks should be left to professional plumbers. While some small plumbing tasks can be handled by any keen DIY fan, others should be left alone.
Sewer lines and gas water heaters are two areas that shouldn't be touched by anyone other than a professional plumber. Simple leaks and dripping faucets can be managed by anyone with a few tools and a little knowledge. But, serious issues involving boilers and gas should be left to professionals.
So, plumbers are still needed in 2023?
With certain tasks needing to be handled by licensed plumbers, there will always be a need for professionals. Indeed, it could be illegal to handle some repair work by yourself in certain regions.
Statista put the number of people employed in the plumbing trade at 428,000 last year. And another report showed the number of plumbers was expected to grow by 15.6% until 2026.
If these statistics are correct then plumbing is still a popular choice as a trade, and there is clearly a demand.
A dozen reasons why professional plumbers are still needed
One of the main reasons that plumbers are called out is due to an emergency. Most people don't consider plumbers until something goes wrong. Water leaks can cause huge amounts of damage that lead to insurance claims and repairs.
But, there are other causes for plumbers to be needed still. Plumbers provide services to homeowners and business operators. Industrial plants require efficient plumbing, and restaurants require clean freshwater for hygiene reasons.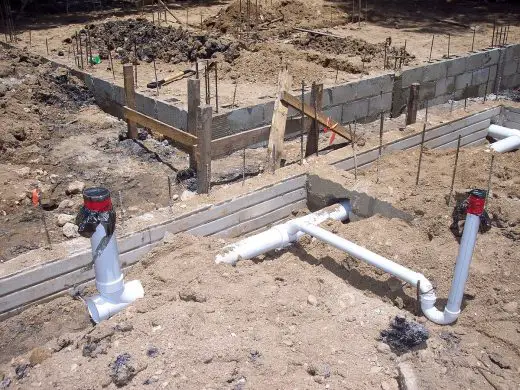 Here are twelve reasons why plumbers are still needed:
1 Compliance and building codes
A skilled amateur may be able to carry out many plumbing tasks, but professional plumbers understand compliance.
Large plumbing projects and new builds need to meet building codes and be compliant. As mentioned above, in some places such as Australia, only professionals can carry out certain work such as anything to do with electrics.
Plumbers and electricians help to build perfect houses. Installing large plumbing systems would be beyond most people's skill levels and knowledge.
2 Insurance and Warranties
Professional plumbing work comes with warranties and is also insured. If something goes awry you will be covered. Amateur repair work comes with no such guarantees, and 48% of DIY mistakes involve breaking something valuable.
Plus, if you or another DIY enthusiast starts tampering with water heaters, you may invalidate any existing warranty or insurance policy.
3 The correct equipment
A reputable professional will have the correct equipment for the tasks at hand. Too many amateur repair jobs involve cutting corners. Using the right equipment lowers the risk of injury or further damage.
4 Expertise and skills
Licensed plumbers are skilled tradespeople. They have to carry out an apprenticeship before they can be certified, and during this period they will learn skills beyond any DIY fan.
Those skills will be put to use during their careers as they tackle emergency plumbing problems efficiently. The expertise that professional plumbers have helps minimize the damage caused by burst pipes, saving homeowners and businesses money.
5 Experience and knowledge
While the net is an invaluable tool for learning, it doesn't provide the practical knowledge that professional plumbers have. It may take 4 years to become a certified plumber. During that time, plumbers will gain practical experience and increase their knowledge.
6 Avoid DIY disasters
About 80% of DIY enthusiasts admit to making a mistake on a project. These mistakes can end in further damage and costly repairs. In fact, professionals are often called in to correct DIY mistakes.
The cost of fixing previous owners' mistakes is significant. Homeowners spend an average of $7,000 fixing mistakes from previous owners. The top ten costliest errors include at least 4 plumbing-related problems including water damage.
7 Safety reasons
Common plumbing issues include gas and floods. Flooding increases the chances of electrocution or electrical fires. Gas leaks pose a serious danger to the safety of anyone close by.
Professionals should be used to deal with leaks where electricity is an issue. And only a licensed plumber should be working on gas lines and valves.
8 Energy efficiency
Professional plumbers need to keep up with changes and advances in plumbing systems. Modern smart devices are used now to control irrigation systems which leads to improved water efficiency.
There is great demand for new buildings to be sustainable. Some of the environmental issues of designing houses can be tackled by plumbers. Modern plumbing system designs help reduce heat loss and are water efficient.
Plumbers can also retrofit homes with more energy-efficient heating systems, and advise on insulation and how to minimize water wastage.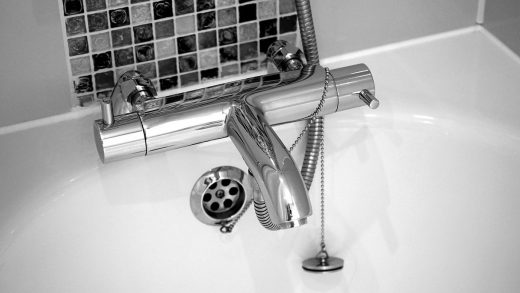 image source : pixabay.com
9 Preventative maintenance
Businesses and homeowners benefit from preventative plumbing maintenance. Inspections and servicing help to avoid serious plumbing problems that can happen. For businesses, this means avoiding a loss of revenue.
10 Business continuity
If a plumbing concern forces a business to close it will lose revenue. Most small businesses can only survive for a limited time due to cash flow and debt. A serious leak could lead to flooding and extensive water damage. Business will be disrupted and custom will be lost.
Through quick response times to emergency calls, plumbers can minimize how much businesses are disrupted. And preventative maintenance may stop this kind of event from happening at all.
11 Cost-effective work
Avoiding damage from DIY disasters is one way in which plumbers save homeowners money. Maintaining plumbing systems will help business owners avoid spending on potential water damage and repairs too.
A professional plumber will fix any plumbing issue correctly. However, amateur repair work may result in further complications and repairs. If a flood occurs due to poor maintenance, insurance companies may not pay out. Therefore, it can be cheaper to use a plumber than cut corners on repair work.
Plus, by repairing water leaks and carrying out maintenance, plumbers help to reduce water wastage. This will be reflected in utility bills.
Combining the skills, training, and equipment mentioned above, professional plumbers are capable of completing jobs promptly. Speedy repair and installation work will minimize disruption to households and businesses alike.
12 Sewer backups
The least pleasant of any plumbing problem is that involving sewer lines. If there was any doubt that plumbers are still needed then this is it. Sewer line issues need to be dealt with by professional plumbers.
Summary
Some plumbing tasks are accessible to those with a tool bag and the necessary know-how. But, there are many reasons beyond leaky faucets for the need for plumbers.
New buildings need plumbing that meets building codes. And plumbers understand how to make sustainable plumbing systems that help to save energy and water.
Plus, plumbers are licensed to deal with potentially hazardous situations involving gas leaks or sewer lines.
Comments on this guide to Do you still need a professional plumber in 2023 tips article are welcome.
Plumbers Articles
Plumbers Posts
DIY solutions for common plumbing mishaps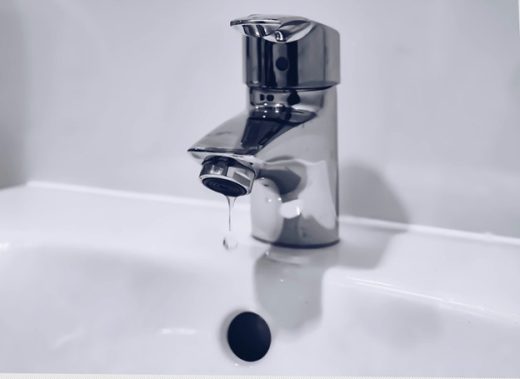 image source : unsplash.com
Common house problems and how to solve them quickly
Ultimate guide to unclogging your toilet, tub, and pipes
Building Articles
Residential Architecture Articles
Comments / photos for the Do you still need a professional plumber in 2023 advice page welcome