Places in Ontario with the most exciting architecture, Canadian gambling resort, North American buildings
Places In Ontario With The Most Exciting Architecture
7 February 2023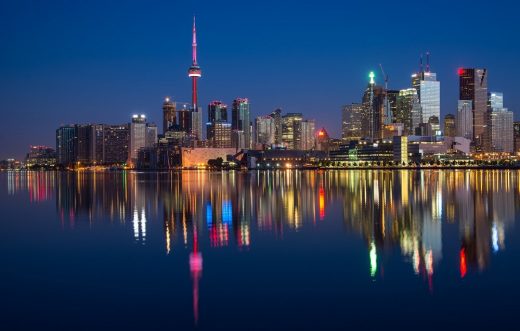 Ontario is known for many things – the vibrant nightlife, the stunning scenery and a warm welcome. It also has some incredible feats of architecture if you know where to look – And with this handy guide, you're going to discover the top 5 cities in Ontario that have some awe-inspiring architecture to look at.
As well as getting a jolt of excitement from the incredible buildings, players in Canada can bet at Ontario casinos to get another blast of excitement, enjoying the various bonuses and top-notch software that they have to offer. But back to the architecture of Ontario – we start our list with the capital city itself: Toronto.
Toronto
The capital of Ontario has a few different iconic buildings that are well worth a look at. The first of these is the Sharp Centre for Design. It's an iconic structure that stands out by a mile from the surrounding buildings and was built to be a symbol of everything good about Toronto.
Costing CAD$42 million, The Sharp center was designed by two architects working in collaboration – British architect Will Alsop and Canadian architect Rob Robbie. The building was finished in 2004 and quickly became an icon for the city.
You also have the famous red-bricked Gooderham Building if you want a bit of history. Built-in 1894 as an office for the son of a local millionaire. One of Canada's most famous architects, David Roberts Jr., designed the building and its a true marvel with its 12ft high ceilings.
You'll also find a wide range of different styles of architecture strewn throughout the city. From art deco to more modern and contemporary buildings and even Edwardian structures, there are loads to find all over Toronto.
Stratford
Often seen as Canada's spiritual home of culture and different forms of art, you'll find this quiet town full of more British-inspired architecture.
This is due to the fact many of the town pioneers came from Ireland, Scotland, England and Germany. They heavily influenced the history of Stratford – so much so that the city's name actually comes from the British city Stratford-Upon-Avon.
The city takes great pride in its architecture and has done an impeccable job in the maintenance of the buildings, including the famous red brick exteriors. If you want a walk through some architecture that exudes some of Canada's rich history, Stratford is well worth a visit.
Paris
No, we aren't getting confused. Ontario has Paris too, and just like Paris in France, it has lots to offer architecture fanatics.
Often called 'the prettiest little town Canada has to offer, part of the charm is the 19th-century buildings all over the town. There are plenty of different styles at work here, including Edwardian, Gothic and Victorian.
The town is an incredible example of showing the level of detail and quality that went into buildings that were constructed around this period. From the delicate usage of cobblestone in the buildings to the roofs and walls being covered in platers of Paris. It was because of the extensive use of this famous plaster that the town got its name.
Goderich
A firm favorite of the late Queen Elizabeth II, the quaint town of Goderich is an architectural masterpiece.
Again sporting a rich and diverse collection of styles, you'll get strong European vibes from the buildings when you visit. But the star attraction is the town square. Shaped in an octagon, right at the very center lies the courthouse which still stands to this day.
Unfortunately, the town was hit by a tornado 20 years ago which destroyed some of the amazing architecture, but the city still has some amazing buildings to experience.
Perth
Whilst Perth isn't as culturally diverse when it comes to architecture, it's still a beaming example of period buildings that were designed by some of the masters.
These buildings include the Perth Museum, which was built all the way back in 1840, and the Town Hall which was constructed in 1868. It's this Town Hall which is seen as the star of architecture in Perth. It's a unique design that sports an intriguing clock tower that's shaped like a Copula.
If you're ever visiting Perth, be sure to check out the Crystal Palace. This structure is another architectural masterpiece, being made from the old glass street buses which used to frequent the local streets.
Comments on Places In Ontario With The Most Exciting Architecture article are welcome
Canadian Architectural Designs
Canadian Buildings
Canada Architecture Design – chronological list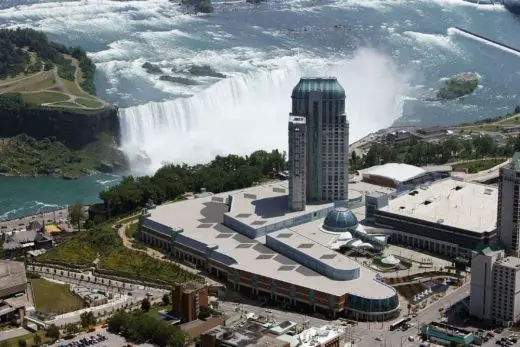 The Senate of Canada Building, Ottawa
Fredericton Performing Arts Centre, New Brunswick
Design: Diamond Schmitt Architects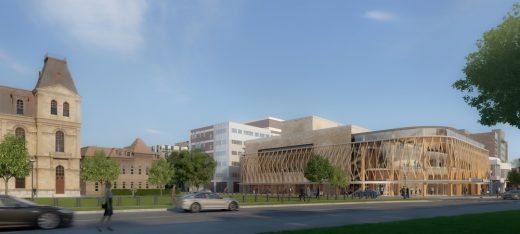 image courtesy of architects
Fredericton Performing Arts Centre, New Brunswick
Canadian Casino Buildings
Canada Casino Building Designs
Most Appealing And Peculiar Casinos in Canada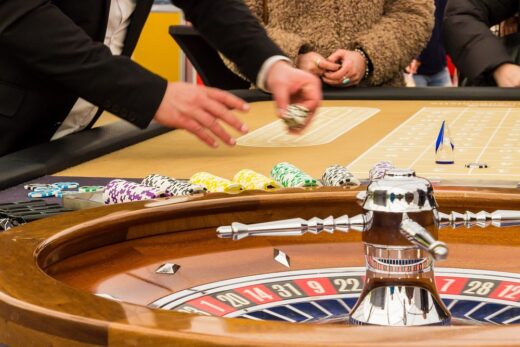 5 Most Luxurious and Impressive Casino Buildings in Canada
Four land-based casinos popular in Canada
Top architectural casino projects in Canada
The casino re-opening in Ontario, Canada
Casino de Montréal, Canada Pavilion
Bao Casino 2020 in-depth review
Comments / photos for the Places In Ontario With The Most Exciting Architecture page welcome