6 Famous Casino Architectures From Around The World, Gaming Resorts, Gambling Experience Design
6 Famous Casino Architectures From Around The World
6 April 2020
Casinos aim to exude glamour and ooze sophistication, especially with their interiors, enticing players to spend as long as possible at the tables rather than choosing to venture elsewhere. Of course this can lead to the exteriors seeming a little drab, at least in the case of certain franchise establishments.
Thankfully there are also lots of groundbreaking, world-leading casinos that go all-out in an architectural sense to wow visitors before they have even stepped through the door. Here are just a few of the best-known examples to dazzle and delight.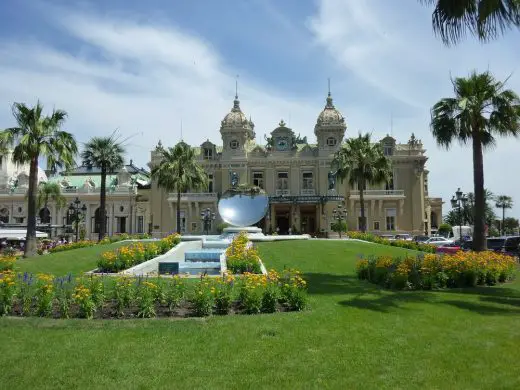 Image Source: Pixabay
Casino de Monte-Carlo
If old-school style is your bag, then the Casino de Monte-Carlo in Monaco will tick all the boxes and evoke the James Bond novels and movies that it inspired.
The architecture is unambiguously influenced by the Belle Epoque era during which the current building that houses the casino was constructed. From the arcing fountains that lead up to its opulent exterior to the marble columns and artistic murals that line the main hall leading to the gaming rooms, every inch screams of wealth and success. Today the best online casino UK players can access may outdo the Casino de Monte-Carlo in terms of game variety, but it is impossible to replicate the real thing in terms of architecturally-generated atmosphere.
Caesars Palace
As one of the best-known casinos in Las Vegas, Caesars Palace has managed to survive for over half a century and play host to some of the most epic evenings in history, with its architecture going a long way towards pushing the Ancient Roman theme it pursues.
The resort complex towers over Sin City, standing tall with its aesthetics adapted from the buildings which would have been commonplace at the time Rome's most famous emperor was around. Of course authenticity is stretched pretty thin at some points, but there is no denying that inside and out, Caesars Palace is one of the most striking and memorable casinos on the planet.
Marina Bay Sands
With a price tag of $5.5 billion, you would expect this Singaporean resort to be pretty special from an architectural perspective. It certainly delivers on this front, with its trio of towers supporting a single sky-high entertainment complex that consists of an open-air part, swimming pools, restaurants and more besides.
The Marina Bay Sands casino resort looks a little like an ocean liner being held aloft on a series of huge clothes pegs, and while this image may sound unusual on paper, in person it is undeniably jaw-dropping.
The Venetian Macau
The original Venetian in Vegas is an iconic and much-loved casino in its own right, but its more modern counterpart in Macau is bigger, bolder and arguably better in every way.
Like its name suggests, the architecture is heavily inspired by the Italian city of Venice, complete with canals that are populated by gondolas. It may lack the old-world charm that Italy's genuine article brings to the table, but anyone looking for contemporary luxury in their casino break will be more than happy here.
Wynn Las Vegas
Each of Las Vegas' numerous casinos aims to stand out from the crowd with a unique design, and there is no question that the Wynn resort is one of the more original offerings, with its sweeping curve cutting across the skyline of the city and its fairytale interior doubling down on the wonderment that visitors feel. It even has its own exclusive golf course, as well as a host of other impressive amenities to compliment the overall architectural unusualness of the main building.
Also deserving of a mention is the nearby Wynn Encore, which is a structure which echoes the aesthetic cues of its big brother and helps to enhance its impact.
Les Ambassadeurs
In spite of its French name, this casino is actually situated in the swanky London area of Mayfair, and it has all the architectural elements that you would expect from an up-market establishment in this part of the city.
Like the Casino de Monte-Carlo, the facade is fairly traditional, and the interior is replete with red velvet and chandeliers. It outdoes its continental counterpart by being easily accessible rather than perched on the coast a long way from any significant urban centres.
Comments on the 6 Famous Casino Architectures From Around The World article are welcome
Casino Buildings
Monte Carlo Buildings
Hôtel de Paris Monte Carlo Reopening
The Pavilions Monte Carlo, Monaco Luxury Stores
Las Vegas Architecture Designs
Las Vegas Buildings
Vdara Hotel Las Vegas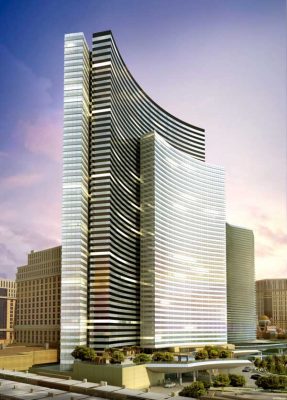 image : CityCenter Land, LLC
Comments / photos for the 6 Famous Casino Architectures From Around The World page welcome