Oyster 565 Boat, British Yacht Builders, Blue Water Sailing, Cruising
The Oyster 565 Sub 60ft Sailboat
19 Mar 2019
Oyster's Sub 60ft Sailboat Is A Design Force To Be Reckoned With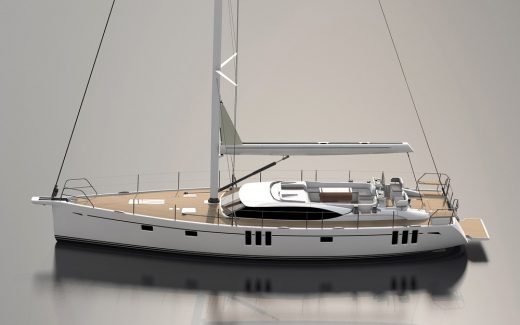 For those unfamiliar with sailing yachts, renowned British boat builder Oyster Yachts' new 565 model may not seem like anything out of the ordinary. Yes, it is a stunning boat, but aren't all sailing yachts? However, with good looks and so much more to offer, trust us when we say this sub 60ft sailboat is a force to be reckoned with.
Oyster Yachts is well-known in the yachting industry for its beautiful, hand-crafted sailboats, but we think their new sailing yacht model – one of six in the shipbuilder's latest 'G6' range might just be its best one yet. Discover why below…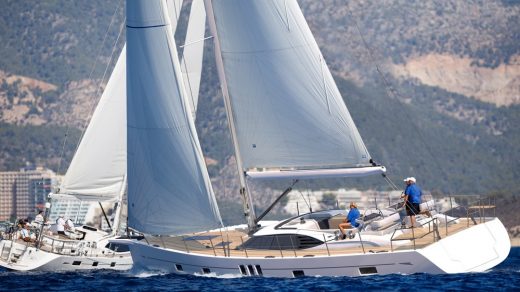 What's the story behind this sub 60ft sailboat?
With the first hull set to launch in spring this year, Oyster's new sailing yacht model is designed for couples and families to sail without a professional crew – a style of sailing referred to as 'shorthanded' by those in the know. Hence, it was of the utmost importance that she was easy to sail. Like all Oyster luxury sailing yachts, the 565 also had to be suitable for any type of sailing: from leisurely weekend sailing in the Mediterranean, to faster paced regatta sailing, and even circumnavigating the globe.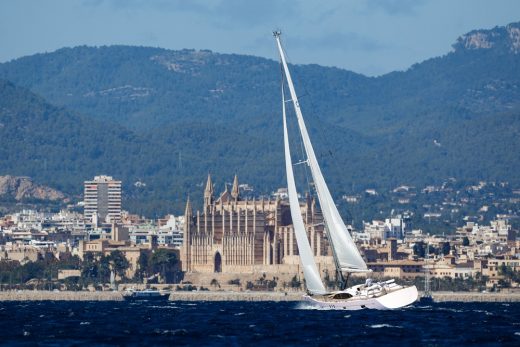 Though the first is not yet completed, the exceptional design qualities of the 565 haven't gone unnoticed. In 2017, the Oyster 565 was crowned the Best Luxury Cruiser at the Sailing Today Awards, where judges acknowledged her lavish interiors, versatility, and suitability for shorthanded family sailing.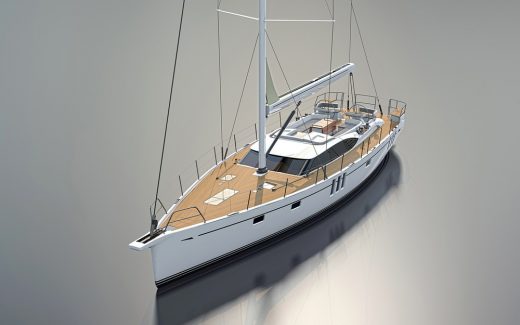 Stepping inside Oyster's new sailing yacht
The Oyster interior style is luxurious and contemporary with an impressive amount of onboard living space, and this is something that the shipbuilder has stepped up even further with its 'G6' range. The 565 benefits from the distinctive large windows which have become Oyster's signature look, with triple Seascape windows in the saloon and master cabin infusing the interior spaces with natural light. In addition, Skyscape windows in the Master and VIP cabins provide incredible views of the sky day and night, meaning even when you're tucked up in bed you can still look up at the stars and dream of wherever you're heading next.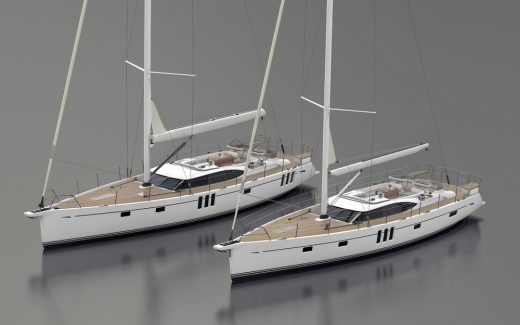 As you would expect with a new Oyster sailing yacht, the interior decor is premium quality and hand-crafted from the finest materials. The main saloon and cabins exude sophistication with their combination of American white oak joinery and crown cut walnut-veneered cabin soles. However, if those materials are not to your taste the surfaces and upholstery can all be modified to suit the owner's exact taste and wishes. In fact, there is a broad selection of joinery, fabrics and even leathers available for specification on this yacht, making the Oyster 565 a luxurious blank canvas for a yacht owner with a discerning eye and impeccable taste.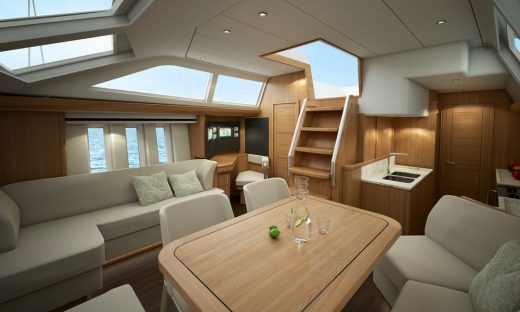 What's more, the sub 60ft sailboat model is not just contemporary in look, the onboard technology is akin to that you would find in a 5-star apartment or luxury suite. State-of-the-art AV equipment, Apple connectivity and twin loudspeakers in the deck saloon makes her a wonderful yacht for both entertaining and relaxation. Raymarine technology designed to augment a captain's boat handling skills is also available in the bridge.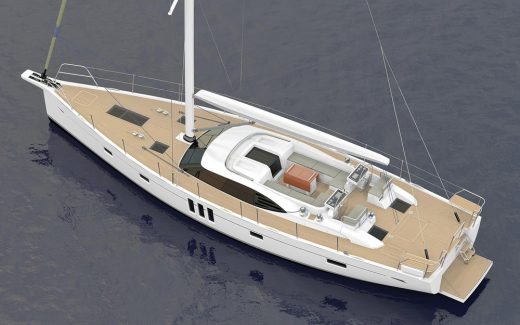 The Oyster 565 – where beauty meets efficiency
The semi-custom 565 builds on its predecessors' (the Oyster 56 and Oyster 575) strengths as a circumnavigation vessel. Her twin-rudder hull form provides a well-balanced steering system while facilitating two different layout and keel options. A high-performance sail plan comes as standard, while a 'sports pack' makes participating in sailing events like the Oyster Regattas an enticing proposition for those who love competitive sailing. This new sailing yacht model can also offer more space on deck through its extended transom deck plan.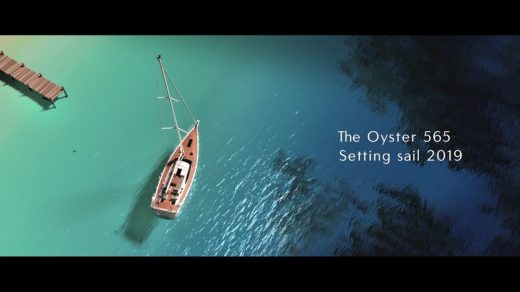 Oyster Yachts' in-house team was responsible for the deck design and interior layout of the Oyster 565, and they have provided two standard options for the owner to choose between. The first is the traditional layout, with the Master Cabin aft, two guest cabins forward and a fourth cabin amidship, which can be set out as a utility space or lengthened to include an additional berth. Moving the Master Cabin forward in the bow is a break from tradition and an innovative first for this Oyster yacht, and this is layout two for the 565. In this format, the aft can remain as another large cabin or can be changed to two double cabins for hosting more guests.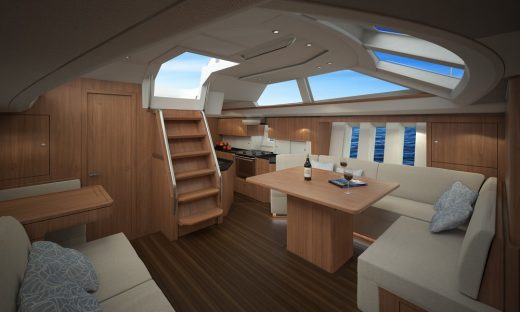 A sub 60ft sailboat with a lot to offer
This new sailing yacht model and its impressive features are the result of years of experience building 120 Oyster 56 and the Oyster 575 hulls, and this expertise can be seen in every aspect of its design. This sub 60ft sailboat offers an owner-centric, customisable experience, with everything from her different sail and rig combinations to her bespoke configurations and furnishings making this luxurious yacht a great choice for couples and families; both casual cruisers and competitive sailors will find a lot of potential in her efficient hull shape and deck. That's why, in our opinion, the Oyster 565 promises to be one of the finest semi-custom sub 60 ft sailboats of 2019.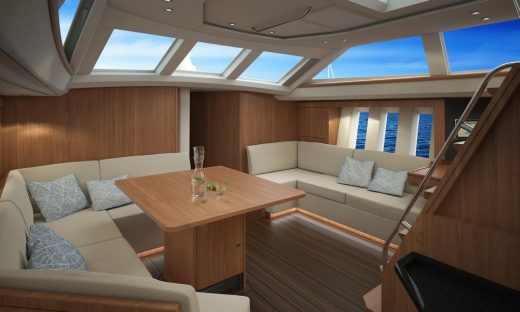 Location: Southampton, Hampshire, England, UK
Boats
Boat Design Articles
Dutch Yacht Builders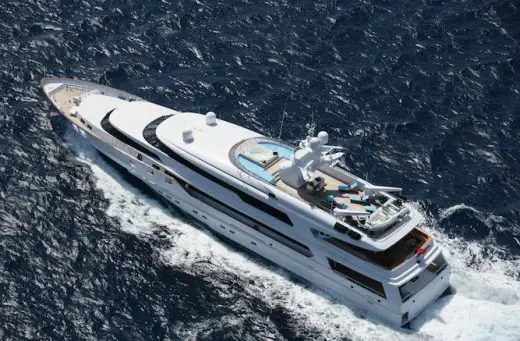 image courtesy of article provider
Dutch Yacht Builders
Yachtsman's House on the Isle of Wight
Building A Yacht Of Your Own – What Is The Process?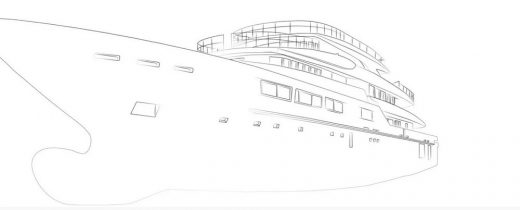 image courtesy of article provider
Building A Yacht Of Your Own
Superyacht design for Blohm+Voss
Design: Zaha Hadid Architects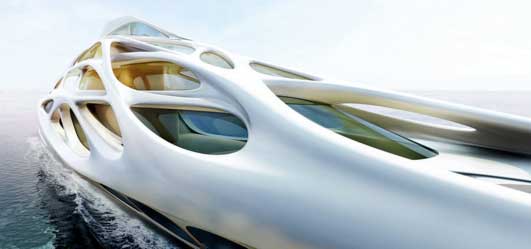 render © Zaha Hadid Architects
Blohm+Voss Yacht Design
Z-Boat – limited edition of 12 boats + 4 prototypes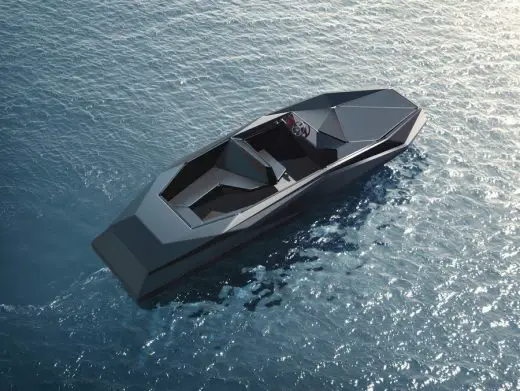 image courtesy of ZHA
Zaha Hadid Boat Design
Se77antasette yacht for Benetti
Design: Fernando Romero, FR-EE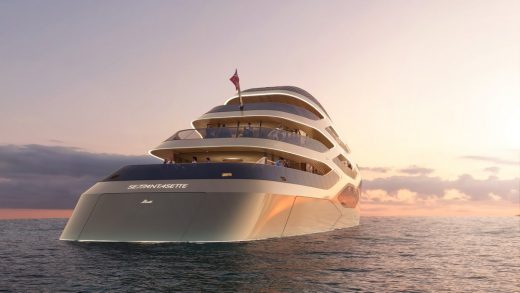 image courtesy of architects
Yacht for Benetti
Boathouses
Boathouse Articles
Community Rowing Boathouse, Boston, USA
Design: Anmahian Winton Architects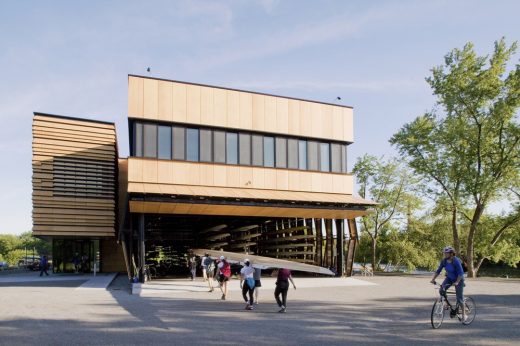 photo © Jane Messinger
Community Rowing Boat House in Boston
The Houseboat, Poole Harbour, Dorset, England
Design: Mole Architects and Rebecca Granger Architects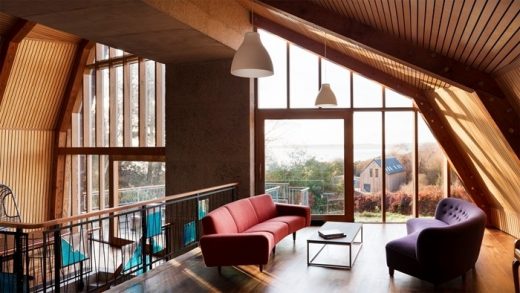 photo © Rory Gardiner
Houseboat in Dorset
Iconic hand-crafted sailing yachts designed by sailors, for sailors: luxury boats built for quality blue water and ocean cruising.
Comments / photos for the Oyster 565 by Oyster Yachts page welcome
Website: Netherlands