Building Your Own Yacht Process, Superyacht Construction, Marina Architecture, Buildings
Building A Yacht Of Your Own
29 June 2020
Building A Yacht Of Your Own – What Is The Process?
29th June 2020 – Imagine building your very own superyacht, designed to your specific needs, tastes and desires. While building a yacht is more complex and may take years of research and planning than buying new yachts or motor boats for sale, it will also be as exciting and fulfilling as all the future journeys you will enjoy onboard it.  But where to start? How do you go about tackling your very own superyacht construction to realise your own new build yacht?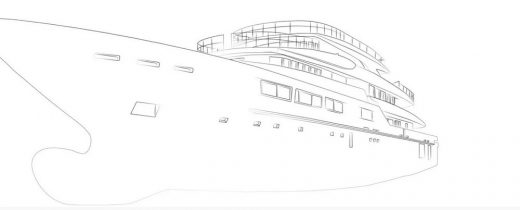 A Look Into Building A Yacht – How To Go About It?
Every custom-built superyacht starts with a vision, based on personal preference and taste, and the type of onboard lifestyle desired. What kind of cruising is required, which luxuries would you like onboard, for example a spa or swimming pool, and is a helipad necessary?   With a world of options to consider, the future owner will naturally be the driving force behind their own superyacht construction, but to ensure the smoothest journey possible, they will need a team of experts to work on such a big project.
The Superyacht Construction Team – Key Players
The process of building a yacht will involve a great number of decisions, so having the support of a knowledgeable and experienced team is imperative.
The owner may wish to engage a respected yacht broker to build the team, knowing that they spend a significant amount of time liaising with key players across the yachting industry.  They will also ensure the owner's interests are protected, while providing access to some of the world's most exciting and ground-breaking yacht builders.
Key players will include a professional yacht designer and naval architect, who will be chosen depending on the type and style of superyacht construction required.  An engineer will be engaged for detailed design, and an interior designer will need to work in conjunction with both, designing the layout and cabin suites to meet the owner's requirements.
You will also need to engage an owner's representative to oversee the superyacht construction on your behalf. In some cases, the vessel's future captain may take this role, and offer guidance and reassurance throughout the design and construction stages. They will also negotiate the most favourable terms and protect the buyer's interests.
Dedicated Project Management Team for Building A Yacht
In addition, when building a yacht, a project management team will be engaged to oversee the day-to-day details, from coordinating the production of the technical specs to running a tender process with shipyards, through to price and contract negotiations.
As the superyacht construction progresses, they will act as the go-between for the different parties involved, and ensure that every element of the project is handled efficiently and to the highest standard. Some will work full time, while others with short-term specialisms may be engaged during particular phases of the build.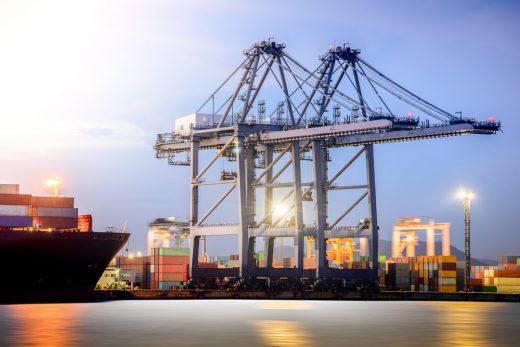 The Shipyard – The Heart of Superyacht Construction
The shipyard is where the superyacht construction finally gets underway, using its state-of-the-art equipment, experienced representatives and skilled craftsmen. Involved from the design stage, the shipyard will work closely with the project manager and/or owner's representative, as well as both the interior and exterior designers to ensure that the end result not only fits the owner's specifications, but also meets marine legislation and technical requirements.
With the complexities of changing international legislation, it is the project manager's job to liaise with all parties to ensure that everyone is kept up-to-date on any necessary design changes or alterations.
The Legalities
An experienced team of maritime lawyers will be engaged to write contracts that set the guidelines for the build and protect the buyer from technical issues and delays.  Detailed build milestones and payment schedules will also be drawn up. On the vessel's completion, lawyers will advise on flag registration and handle all other regulatory aspects, as well as the operational setup and ownership structure.
Sea Trial – Exciting & Essential
After successfully building a yacht to the owner's requirements, surveyors will be needed to establish the vessel's performance and seaworthiness during a sea trial, an essential part of the construction of any new superyacht. During a sea trial, all parties work together to fine-tune the systems and iron out any issues.
Typically a sea trial takes place on open water and can last several days. The yacht's crew will usually be engaged six months to a year before completion, and will play an integral part in putting the superyacht through its paces. These will include testing the vessel's speed, manoeuvrability, equipment and safety features.
Also present onboard will be technical representatives from the shipyard as well as those from any major systems used, the owner's representative, and governing and certification officials.
The certification officials are employed by a classification society, a third-party service that assures the quality of construction – the nautical equivalent of an MOT. The classification certificate they issue will be required for registering the yacht and obtaining marine insurance.  It may also be required before entering certain ports or waterways, and will be of interest to future charterers and potential buyers.
Owner's Supply
Most custom yacht contracts do not include what is known as the Owner's Supply – any additional items the owner desires after building a yacht, such as tenders and water toys, audio-visual and entertainment systems, loose furniture, tableware, and decorative objects.   Each will need to be procured, insured, managed and integrated into the yacht itself before final delivery.
Building A Yacht – The Final Delivery
At last the big day arrives: the superyacht is delivered to her delighted owner, and launched with much fanfare and celebration. The proud new owner is now free to enjoy their very own, truly unique superyacht out on the open water.
The process of building a yacht might be a complex, long-term commitment and a major investment, but a custom-built vessel is limited only by the owner's imagination. For all the effort and work involved, there can be nothing more thrilling than realising a new build yacht that fulfils all your dreams and requirements, enjoying it with family and friends for many years to come.
Boats
Boat Design Articles
Guide to best European shipyards
Dutch Yacht Builders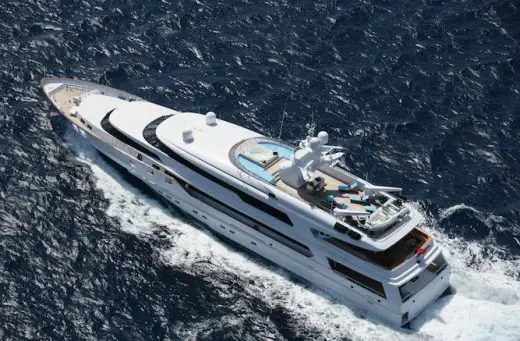 image courtesy of article provider
Dutch Yacht Builders
Yachtsman's House on the Isle of Wight
Oyster's Sub 60ft Sailboat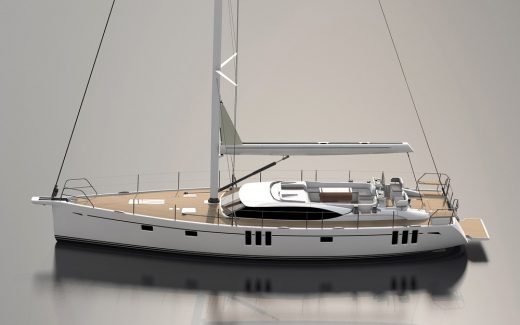 image courtesy of article provider
The Oyster 565 60ft Sailboat
Superyacht design for Blohm+Voss
Design: Zaha Hadid Architects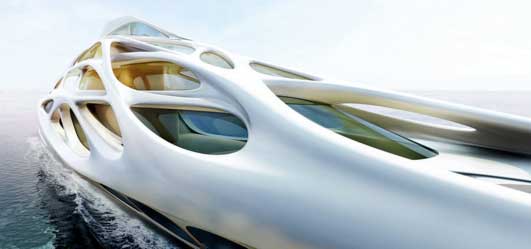 render © Zaha Hadid Architects
Zaha Hadid Superyacht: Blohm+Voss Boat
Z-Boat – limited edition of 12 boats plus 4 prototypes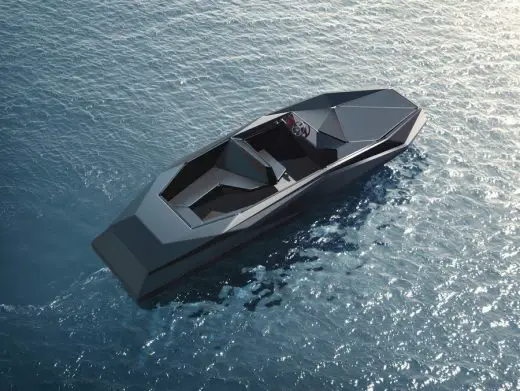 image courtesy of ZHA
Zaha Hadid Boat
Se77antasette yacht for Benetti
Design: Fernando Romero, FR-EE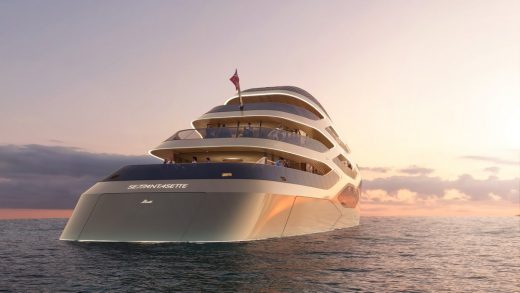 image courtesy of architects
Se77antasette yacht for Benetti
Fresnel Hydrofoil Trimaran Sailboat, Cape Town, South Africa
Design: Dr Margot Krasojevic, architect



image courtesy of architects
Fresnel Hydrofoil Trimaran Sailboat
Boathouses
Boathouse Articles
The Houseboat, Poole Harbour, Dorset, UK
Design: Mole Architects and Rebecca Granger Architects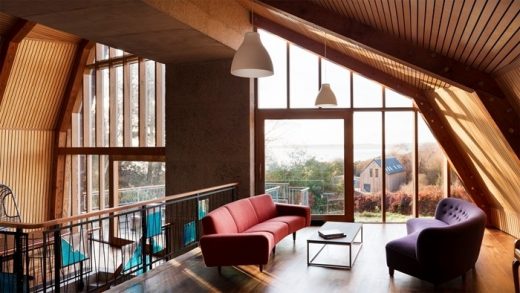 photo © Rory Gardiner
The Houseboat near Poole Harbour
Boat House McMahons Point, lower North Shore of Sydney, NSW, Australia
Design: TW Architects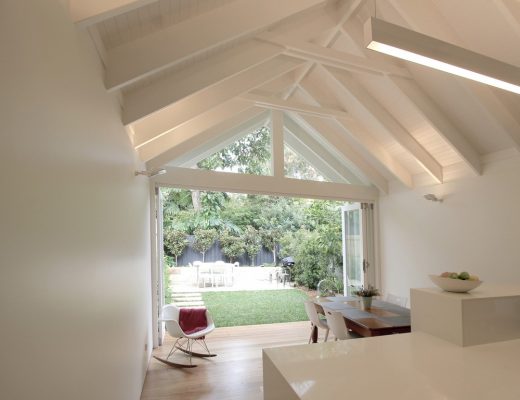 photo : TW Architects
Boat House at McMahons Point
WMS Boathouse, Chicago, Illinois, USA
Design: Studio Gang Architects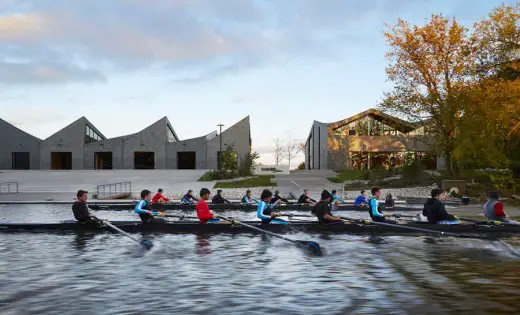 photo : Steve Hall © Hedrich Blessing
WMS Boathouse Building in Chicago
Comments / photos for the Building A Yacht Of Your Own – What Is The Process? page welcome