Building a Superyacht: How to Choose the Right Yacht Shipyard
Building a Superyacht
How to Choose the Right Yacht Shipyard Article
2 Oct 2018
Advice to make of the biggest yacht ownership decisions the least stressful one
Choosing the right yacht shipyard is the first crucial decision in your yacht ownership journey, and it is imperative you get this decision right. When it comes to building a superyacht, there are many exceptional shipyards scattered around the globe, yet each one is unique – in its facilities, its expertise, and its people.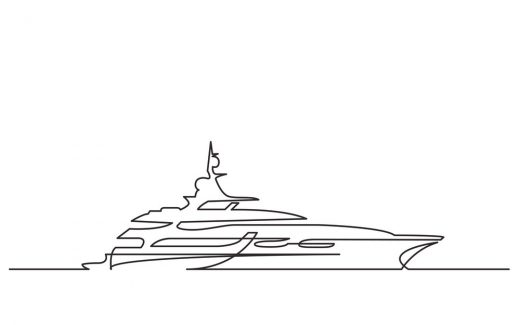 So, how do you choose a yacht shipyard which best suits your needs? There are a few core factors which need to be addressed before you make your decision.
Building a superyacht: the considerations
Be heavily swayed by experience and record
You need to feel utterly confident in your shipyard's ability, so you want to look at the yachts they have launched in the past. Do they advertise that they've never launched a yacht past deadline or over budget? This is a powerful difference in a crowded field.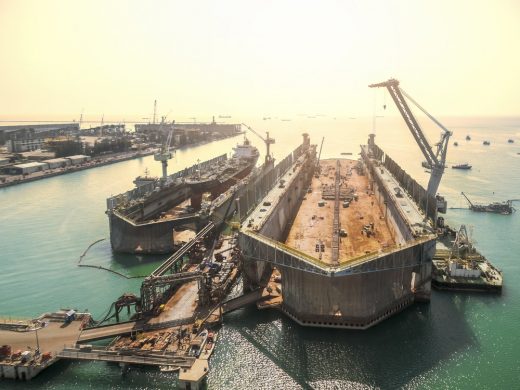 Also look for shipyards that have a strong pedigree in the type of yacht you want to build, rather than a yacht shipyard which is branching out into a new field – for example, from semi-custom yachts into custom yachts. Shipyards that have built their name focussing on a particular type of build (for example, Feadship for large custom yachts) bring decades of experience to the table that will make the build process easier.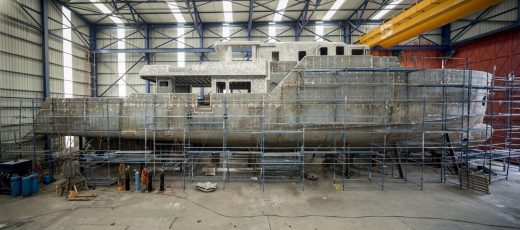 Know the major collaborations
The top shipyards have ongoing collaborations with particular naval architects and yacht designers. You are always free to bring in your own design team to work with the shipyard if you are custom building a superyacht, but if you can find an acclaimed designer who already works regularly with a shipyard, the team is already in place and is familiar with the facility, its capabilities and its people.
Think about location
If you're a hands-on kind of Owner, you're going to want to be visiting the shipyard relatively regularly to check up on the progress, be there for major milestones, and get to know the shipyard team. You'll also want to consider time zones for phone meetings with designers or project managers. Make sure you choose a shipyard located in a place that you can a) visit semi-regularly, and b) communicate with easily.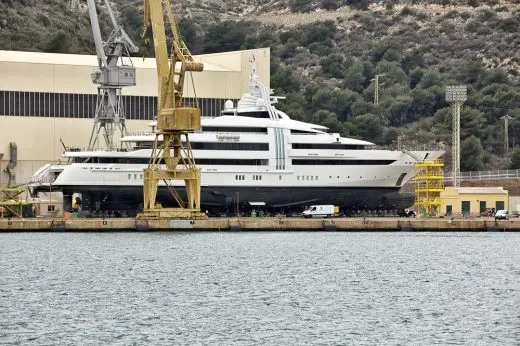 Know a shipyard's capabilities and limitations
The first step is normally to talk to your yacht broker about what kind of yacht you want to build, and which yacht shipyard they think is a good match for your project. Your broker or Owner's rep will then send out the brief to different shipyards to compete with designs and quotes.
But don't stop there; do your own research, delving into each shipyard's facilities, history, ethos, and capabilities. It's important to look at limitations too; if you're selecting a cost-effective option, there will doubtless be sacrifices to be made elsewhere. Additionally, even the very best shipyards are sometimes hampered by circumstances beyond their control, such as local bridge height limiting the size of yachts they can launch from their river-based shipyard. You don't want to decide at the last minute to extend your yacht design by 10m, only to find out that it simply isn't possible with that shipyard.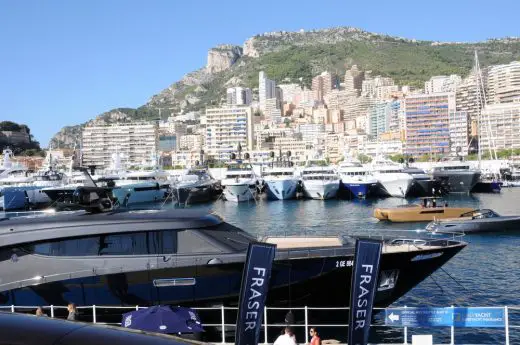 Get to know the people
Ask about their employee longevity and how many years of combined yacht-building experience their staff has. Meet or speak with key shipyard figures that will be responsible for your build, and get a feel for the rapport between you.
While you should be overwhelmingly led by the yard's experience and capabilities, you also want to be dealing with a group of people who share your vision for the project and show a 'can-do' attitude. While not everything will be possible, the best shipyards go out of their way to say yes at every opportunity. Look for people who show obvious pride in their shipyard, and their work. These are the ones that will go the extra mile.
Talk to other yacht Owners
You can get an enormous amount of useful information from people who have built yachts before you. But be selective. Some yacht Owners will be 'rusted-on' customers with the first shipyard they ever built a boat with, and they'll sing the yard's praises regardless of whether there are better choices out there. What you're looking for is an experienced yacht Owner who has perhaps built boats with a couple of different shipyards, and understands that the experience (and the quality of the resulting yacht) can be very different across different yards.
Talk to Captains and engineers
Captains and engineers also provide valuable perspective – often a yacht Owner will be in love with his vessel, but the crew are the ones who truly know its strengths and weaknesses. If they were employed during the build period, they'll also be able to give you valuable feedback on how their experience with the yacht shipyard was. You'll often get a more thorough sense of a shipyard from the crew than a yacht Owner, as they spend every day on site and get to know the shipyard team very well.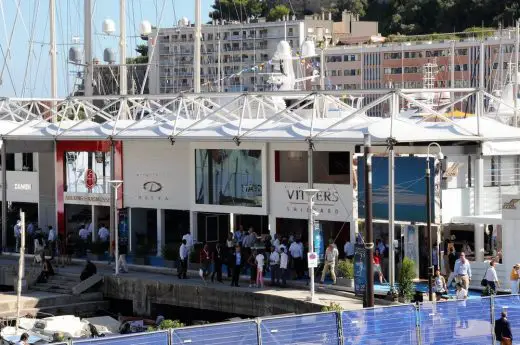 Visit yacht shows
The big yacht shows like Monaco Yacht Show have shipyard pavilions where you can meet with shipyards and see their latest designs and visit newly launched yachts they have on display. Because most of the major shipyards will have a presence at these shows, it's a great way to see your options in one place, meet the yard's key people, and compare shipyards to each other.
Look closely at the estimates provided
Budget blowouts can be the bane of every yacht Owner's shipyard experience. It can even sink the project if major delays or budget overruns are encountered. Which is why it's imperative to scrutinise the estimates a shipyard has provided. Are they detailed? Do they have any provisions built in to allow for obstacles? Go over the quotes with a fine-tooth comb, and enlist the help of your broker or a maritime lawyer.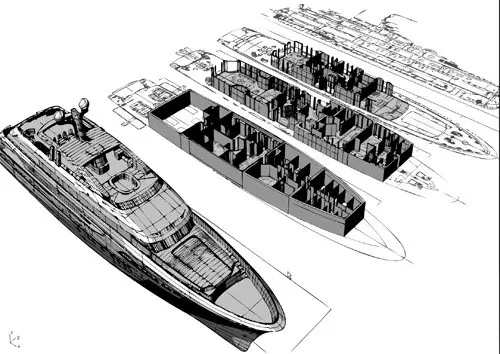 Consider the after-build care the yacht shipyard offers
All shipyards will offer warranties. But how good they are may differ, as will their after-care service. Additionally, you need to consider where their shipyard or approved partner shipyards are located. Is it going to be easy to get your yacht back to the shipyard for its major warranty work and surveys? If you plan to do a world cruise, you'll need to look at a shipyard that has a global network of suppliers and shipyards to maintain the yacht. Premium shipyards will also have a team that will fly out to your yacht in case of urgent maintenance work.
Do your due diligence
Is the shipyard solvent? Do they have references? Get a lawyer to assist with the contract and negotiations.
Building a superyacht is an adventure that only a lucky few get to experience. But whether the adventure turns out to be a thrilling one or a stressful one often comes down to the very first decision you made: the yacht shipyard you chose.
Location: Monaco, Europe
Boathouses
Boathouse Articles
Community Rowing Boathouse, Boston, USA
Design: Anmahian Winton Architects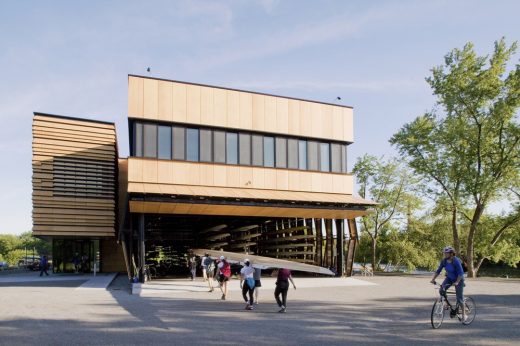 photo © Jane Messinger
Community Rowing Boathouse in Boston
The Houseboat, Poole Harbour, Dorset, Southern England, UK
Design: Mole Architects and Rebecca Granger Architects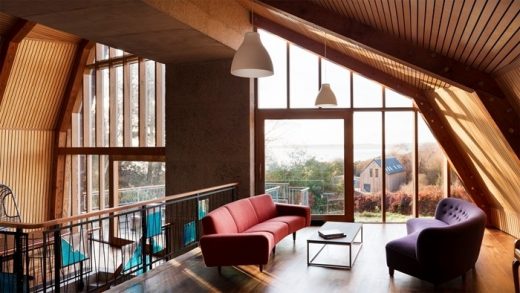 photo © Rory Gardiner
The Houseboat near Poole Harbour
Boat House McMahons Point, lower North Shore of Sydney, NSW, Australia
Design: TW Architects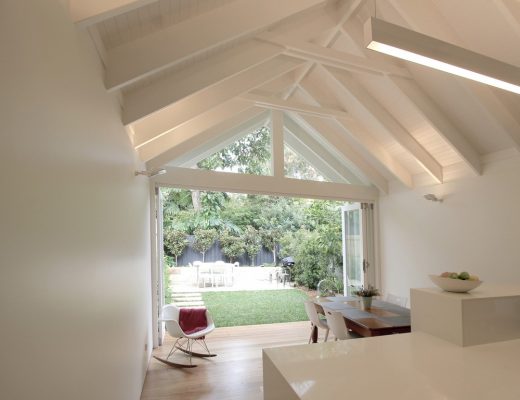 photo : TW Architects
Boat House at McMahons Point
Boatsheds, Takapuna Beach, Auckland, North Island, New Zealand
Design: Strachan Group Architects in association with Rachael Rush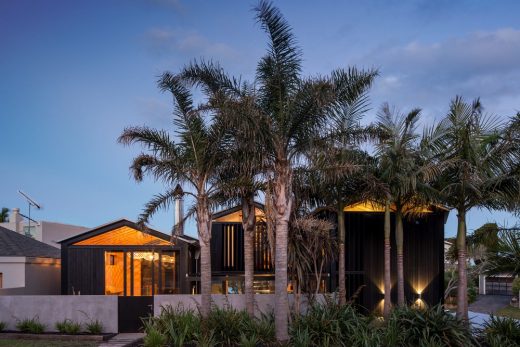 photography : Patrick Reynolds
Boatsheds on Takapuna Beach
WMS Boathouse, Clark Park, Chicago, Illinois, USA
Design: Studio Gang Architects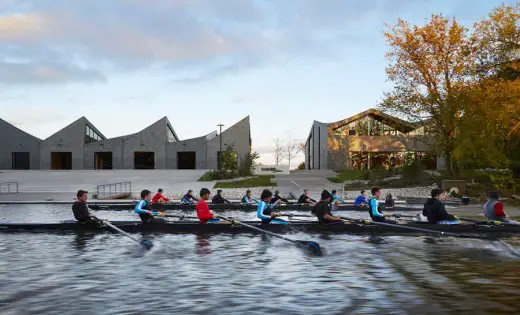 photo : Steve Hall © Hedrich Blessing
WMS Boathouse
Parry Sound District Boathouse, Ontario, Canada
Design: Weiss Architecture & Urbanism Limited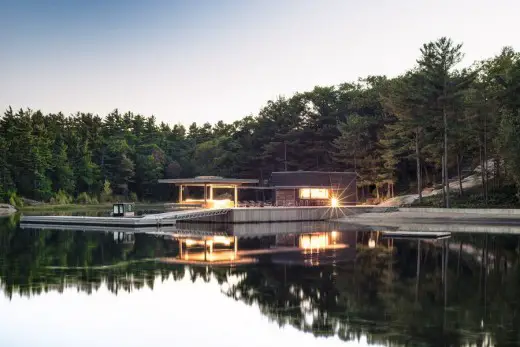 photo : Arnaud Marthouret
Modern Boathouse in Parry Sound District
Boathouse, Aure, Møre og Romsdal, Norway
Design: TYIN tegnestue Architects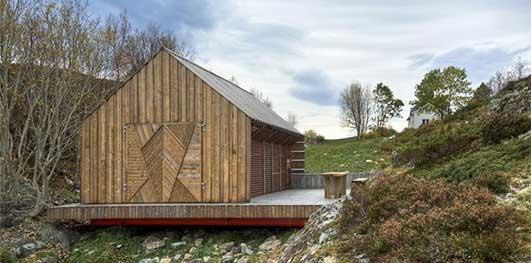 photo : Pasi Aalto
Aure Boathouse Building
Combined Colleges Boathouse in Cambridge, England, UK
Design: R H Partnership Architects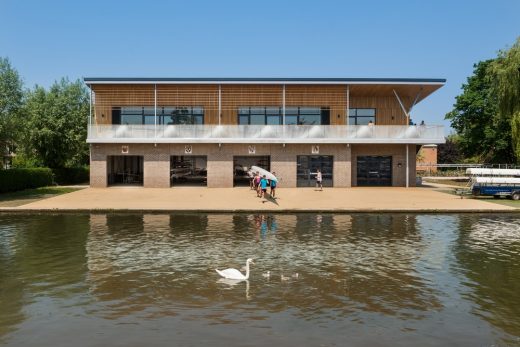 photograph : Andrew Hatfield
Combined Colleges Boathouse in Cambridge
Boats
Boat Design Articles
Superyacht design for Blohm+Voss
Design: Zaha Hadid Architects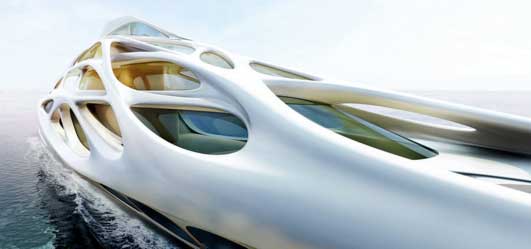 render © Zaha Hadid Architects
Zaha Hadid Superyacht: Blohm+Voss Boat
Z-Boat – limited edition of 12 boats plus 4 prototypes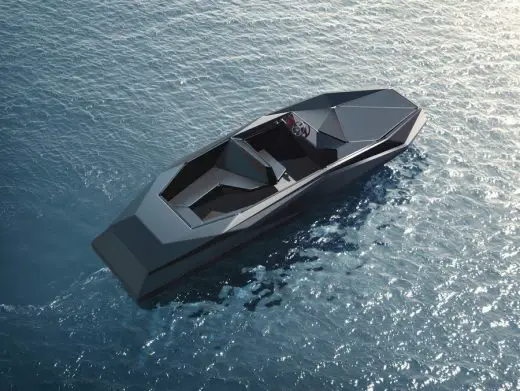 image courtesy of ZHA
Zaha Hadid Boat
Se77antasette yacht for Benetti
Design: Fernando Romero, FR-EE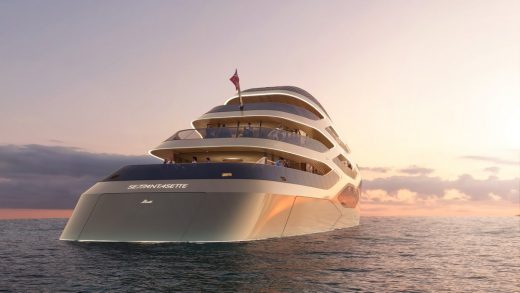 image courtesy of architects
Se77antasette yacht for Benetti
Fresnel Hydrofoil Trimaran Sailboat, Cape Town, South Africa
Design: Dr Margot Krasojevic, architect



image courtesy of architects
Fresnel Hydrofoil Trimaran Sailboat
Goboat Islands Brygge, Copenhagen, Denmark
Design: Carl Kai Rand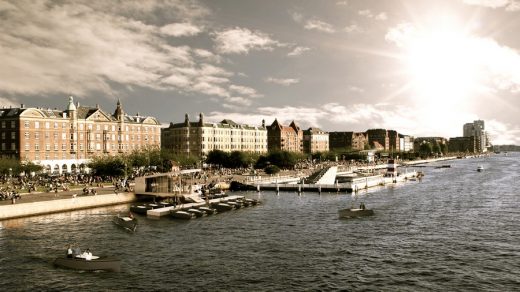 image courtesy of architects
Goboat on Islands Brygge, Copenhagen
More Boathouse buildings:
Stoney Lake Boathouse, Stoney Lake, Lakefield, Ontario, Canada
Design: gh3 architects
Canadian Boathouse
Conversion of the Hanomag 'U-Boat Hall', Hannover, north Germany
Design: BOLLES+WILSON
Hanomag U-Boat Hall Hannover
Boatbuilding Centre, Aberdeenshire, Scotland
Design: Brown + Brown Architects
Portsoy Boatbuilding Centre
Trossachs Boathouse
Design: Sutherland Hussey Architects
Loch Ard Boathouse
Community Rowing Boathouse, Boston, MA, United States of America
Design: anmahian winton architects
Community Rowing Boathouse Boston Building
Dutch Houseboat, Amsterdam
Design: +31ARCHITECTS
Amsterdam houseboat
Gonville & Caius Boathouse Site Development
Design: Belsize Architects
Gonville & Caius Boathouse
Loch Tay Property, Scotland
Architect: McKenzie Strickland Associates
Loch Tay Boat House
University College Boathouse, Oxford, England
Design: Belsize Architects
University College Oxford Boathouse
Windermere Steamboat Museum Building, Lake District, England
Design: Carmody Groarke Architects
Windermere Steamboat Museum
Windermere Steamboat Museum Competition, UK
Windermere Steamboat Museum Competition
Boathouse Building Oxfordshire
Comments / photos for the Building a Superyacht: How to Choose the Right Yacht Shipyard page welcome
Website: UK