NBS And Vectorworks Streamline Design Process, BIM, Building Information Modelling Software
NBS And Vectorworks Streamline Design Process
28 Mar 2020
NBS And Vectorworks Partner To Streamline The Design Process
• NBS, the global construction information platform, and Vectorworks, a leading Building Information Modeling (BIM) software solution provider have partnered to develop a plug-in to enable direct linkage with NBS Chorus
• The plug-in reduces the risk of specifying incorrect or out-of-date information and drives productivity
NBS & Vectorworks Develop Plug-in to enable direct linkage with NBS Chorus
NBS Chorus, a cloud-based specification platform allowing architects, designers and engineers to create specifications for projects has partnered with Vectorworks, a leading BIM software solution provider. Chorus's direct link with the Vectorworks design software will enable users to create their project model and specification together seamlessly in the Vectorworks environment.
By linking the information modelled within Vectorworks to the information contained in NBS' specification software, users will no longer need to produce separate documents, helping to reduce the risk of project information becoming incorrect and driving productivity. Any information changed in NBS Chorus will also be automatically updated in the model, ensuring accurate and up-to-date specification information is accessible at all times for the project team.
Stephen Hamil, Innovation Director at NBS, says, "Good information management must include a robust workflow with respect to coordinating information that is published on drawings, schedules and specifications. The NBS plug-in for Vectorworks now provides this.
He adds, "Our joint customers can now use a 3D modelling environment to coordinate their objects in Vectorworks with the relevant specification clauses in NBS Chorus. This allows for accurate annotation and cross referencing across all drawings and schedules. From an NBS point of view, this development is especially pleasing as we can now give our customers working on Mac workstations the same level of experience that those on PCs receive. Furthermore, by moving specification writing to the cloud, the whole experience is now far more collaborative and efficient."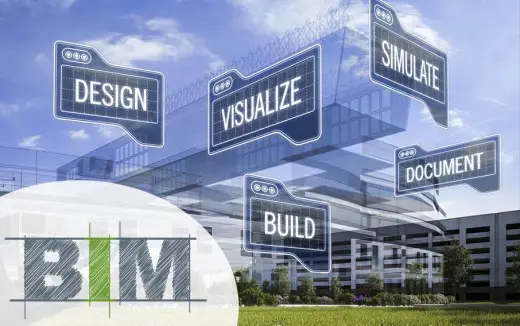 Dr Biplan Sarkar, Vectorworks CEO, says, "We pride ourselves on connecting design processes with industry-standard technologies like NBS Chorus."
"As part of the NBS Chorus integration into Vectorworks 2020 Service Pack 3, architects will have access to a better BIM workflow because they can easily link their models to the NBS online specification database, and the model can act as the main source of project information."
Morris Hume, Senior Architect at Assael Architecture, comments, "At Assael Architecture, we widely use Vectorworks to produce our drawings and design models, so the release of this plug-in for NBS Chorus is great news for us. It will streamline our working practices, enabling us to work more efficiently across all of our projects."
NBS Chorus has been described as 'game-changer' for the construction industry, allowing architects, engineers and designers to rapidly create detailed specifications for projects; helping them work faster and collaborate seamlessly whilst being compliant. The platform was awarded the 'Best New BIM Product' award at BIM Show Live 2020.
The plug-in is available to users of Vectorworks Design Series products with an active membership in Vectorworks Service Select.
NBS
NBS is a global leading technology platform that combines the best content and connectivity for anyone involved in the design, supply and construction of the built environment.
For architects, engineers, designers and contractors, we provide a cloud-based specification system that enables them to work smarter and reduce their risk.
For building product manufacturers, we help grow their business by exposing their products across the construction project timeline.
Headquartered in the heart of Newcastle upon Tyne, UK, NBS has a global reach via our permanent bases in both Australia and Canada.
Our roots lie in the UK's National Building Specification, which for nearly 50 years has been helping the construction industry build better and with lower risk.
Our future lies in cloud-based technologies and connected data, as we fast become the information marketplace for the global construction industry.
BIM: Building Information Modelling image / information received 200316
Previously on e-architect:
BIM News
BIM library for offsite construction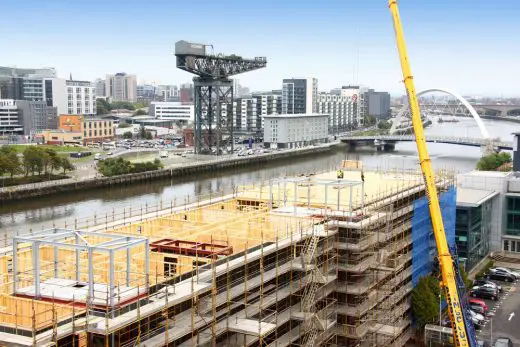 BIM: Building Information Modelling
Design, construction and property professionals can now access the UK's first timber frame Building Information Modelling (BIM) library, after a successful 12-month project by Stewart Milne Timber Systems, the leading manufacturer of offsite timber systems.
Macro BIM
Macro BIM: Building Information Modelling
4D BIM
4D BIM Promotes Onsite Safety
Laser Scanning
Laser Scanning for BIM
BIM Procurement
BIM Procurement
BIM for Ageing Roads, Highways & Bridges
iHabit Modular System – Concept
Design: Jun Sakaguchi architect
iHabit Modular System
Comments / photos for the NBS And Vectorworks Partner to Streamline Design Process – BIM: Building Information Modelling page welcome