Must Have Fitted Bathroom Accessories Advice, Property Style Guide, Home Interior Decor
Must Have Fitted Bathroom Accessories
16 Nov 2020
Every interior architect knows that one of the secrets of great design is not losing sight of the little details. Grand ideas are great. But when it comes to turning a vision into something that is functional and livable, it is often the little touches that will make the occupant feel more at home than the big concept.
When it comes to designing a bathroom, we know the key principles are space, utility, light and aesthetic appeal. Then we can add on layers to make it look and feel more luxurious or more comfortable, more contemporary or more classical, as we see fit.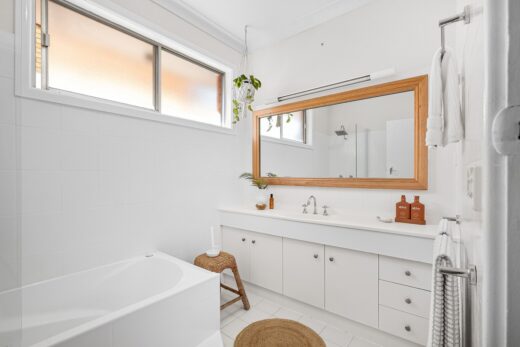 Must Have Fitted Bathroom Accessories Guide
We achieve this through the choice of colour schemes, the choice of furnishings, the choice of fixtures and fittings. But the focus doesn't have to be – and arguably shouldn't be – all on the main priority features like the bath, the basin, the taps and the storage cabinets, for example. To give a bathroom real personality, it's the smaller accessories that can make all the difference.
There is an argument that designers shouldn't pack a bathroom with accessories, that it is better to focus on core functionality and then let the occupant add whatever extra items they choose.
But the counter to this is that there are certain accessories that everyone expects to find in a designer bathroom, and there are others that people might not think about but which add real value when it is there. From an interior architect's perspective, your role is to provide not only the functionality that every occupant expects but also elevate their experience with your understanding of what works in every room.
In addition, there is a strong argument to say that certain accessories that are fitted when a bathroom is built or refurbished are of a better quality and more durable than standalone alternatives that can be added later. You are also saving the occupant the time and effort of purchasing and fitting these items themselves.
With that in mind, here is a brief run-through of some of the accessories that designers should consider must-haves for every bathroom.
Hooks, holders and towel racks
Every bathroom needs a place for people to hang the towels and bathrobes up to dry, or hold a roll of toilet paper. And yes, there are no shortage of solutions that anyone can pick up cheaply in their local hardware store.
But think of it from a residents' perspective. You move into your new home, and realise there isn't a toilet roll holder or a place to hang your towels. It's something you probably haven't even noticed before, now it's an extra job you could have done without.
Fitted racks, hooks and toilet roll holders are not just about convenience, either. As the interior designer, you have the opportunity to add premium quality accessories that finish off your design and add that extra touch of class. Hooks and holders need not be purely functional. There are plenty of products on the market that prioritise visual appeal, whether that be unique designs and concepts, or more traditional items made from the very best quality materials with an artisan's skill. How you hang your towel might not matter, but the visual impact of the component you use does.
Shelves and storage
Storage is a topic of hot debate in bathroom design, particularly for smaller bathrooms. The obvious benefits of including storage options in a design are countered by the fact that large units can easily start to detract from functionality by taking up too much space. For that reason, it is very common for designers to include minimal or even zero storage options, leaving it to the occupants to decide on their priorities.
But this feels a little like ducking a dilemma that professional designers ought to be best positioned to resolve. Again, from the user's perspective, a bathroom that already has tasteful, proportionate storage solutions ready fitted is that much more inviting than one where they have to do the extra work themselves.
When it comes to bathroom storage, shelving is definitely the designer's friend. Think creatively about where you can add shelves to use up otherwise dead space – in the corners around the bath or shower, for example, or higher up on walls. As well as being useful for keeping toiletries, clean towels and other necessities neat and tidy, shelves also give occupants extra options for decorating their bathroom to their taste – a lot of people like to spruce up their bathroom with potted plants, for example.
There is, of course, nothing wrong with using cabinets as well. Particularly in smaller bathrooms, it's good advice to focus on a single unit that also doubles up as a focal piece for the room, rather than risking overcrowding with multiple cabinets.
Comments on this guide to Must Have Fitted Bathroom Accessories tips article are welcome.
Bathrooms
Bathrooms Posts
Single bathroom vanities designs for small bathrooms
4 bathroom upgrade ideas to improve property value
Building
Property Design Articles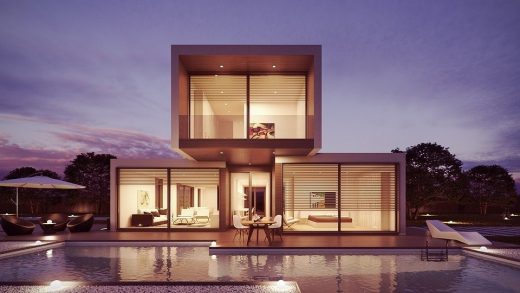 image courtesy of article provider
Comments / photos for the Must Have Fitted Bathroom Accessories Advice page welcome