Moving checklist Guide, Property relocation tips, House improvement
Moving Checklist: Everything You Need to Do on Moving Day
23 June 2021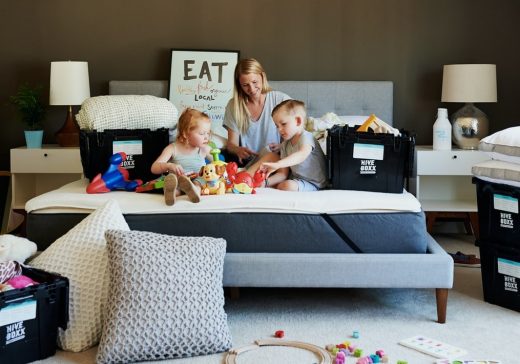 When it comes to moving, there are two things you have to do – get everything ready before the moving day, and stay calm and collected during the moving day. Doing these things is far from easy, which is why so many people have a hard time staying relaxed while their stuff is being packed into moving vans and taken away from them. Luckily, there are a few things you can do if you wish to do everything right, and it's all about having a proper plan and sticking to it. In case this is something you're about to do as well, here's a checklist you should consult if you want to make sure your move is successful.
Know where you're going
No matter where you are, how old you are, where you're moving, and how far you're going – moving always comes down to going from your old home into a new one. And while getting your things ready and packing them properly in your old home is one of the most important aspects of moving, you shouldn't forget about where you're going and what you're supposed to be doing there. This means you have to know where you're moving to and make sure your new home is perfect.
Doing this won't be easy, though, and you have to focus on a handful of tasks that seem to be the most important ones at the moment. Some of these include checking if everything is in working condition, inspecting the leaks, changing the locks, and directing your post, so don't be afraid to start taking care of these issues right now. These things might not seem like a lot at first, but knowing how much work you'll have left during the entire moving process, taking care of these details will save you a lot of time, energy, and patience in the long run.
Double-check your stuff
Assuming that you've already packed your stuff in appropriate boxes and labeled them visibly, it's time to double-check everything and make sure you know where all your possessions are. Again, this is a boring task very few people like wasting their time on, but just imagine how you'll feel if you leave just one box behind! This will ruin your day, stress you out, give you a headache, and you'll end up wasting hours and hours unnecessarily.
So, what you need to do is check your boxes one by one, comparing them to your master sheet, and making sure everything is in order. You might even ask someone to help you do this because you'll have someone checking you while you're checking the boxes. This way, you can't go wrong, and all your stuff will eventually reach your new home.
Explore your transportation options
Once you've packed, checked, and double-checked everything, it's finally time to start moving your stuff! However, there's just one more thing you have to – figure out how you're going to do that. Some people want to save money and therefore use their cars to move their stuff to the new home, others ask their friends to do that for them, and some seek professional help, knowing they won't be able to do everything on their own.
While using your car during the move might sound like a wise and financially smart thing to do, it's not because you might end up spending more money on gas than you've anticipated since you'll be going back and forth again and again. That's why reaching out to professionals and looking into a reliable ute hire that will move all your stuff at once and get you settled quite quickly. This idea could easily be the easiest and most practical way to go, so don't forget to look into it before your move.
Get your kids involved
No matter how organized and detail-oriented you are, your moving day is always a stressful and exhausting process. This is why you need to do whatever you can to make it all smoother and easier, but this could be rather hard if there are kids involved. They'll want to spend time with you and seek your attention, and that might turn into a problem when you're moving.
What you need to do is learn a few tips and tricks on how to make this easy for you and your kids. Just talk to them, tell them what's going on, give them a role in the moving process, and try to stick to your routine as much as possible. This way, your kids will be happy and excited, and you'll have no trouble moving at all.
Moving days are always hectic and stressful, so don't forget to relax as much as you can, get everything organized on time, and stay focused on one task at a time. This way, you'll be able to move into your new home in no time at all, and that's something we're all hoping for!
Comments on this Moving checklist: everything you need to do on moving day article are welcome
Moving Home
House Moving Posts
Mistakes People Make When Moving House
Finding right long-distance moving companies
Packing tips to consider when moving your house
Property
Property Articles
World first: Kamp C is first to print a complete house in one piece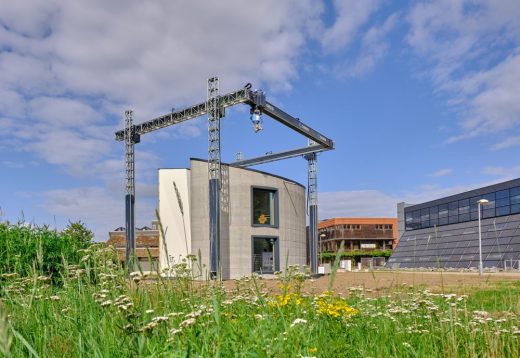 image © Kamp C
3D-printed model home, Kamp C Westerlo
Comments / photos for the Moving checklist: everything you need to do on moving day page welcome