Most prominent casino logo designs the world has seen, Gambling Resort Buildings, Architecture
Most Prominent Casino Logos Designs
22 Jul 2021
The casino industry is a billion-dollar industry. If you take a closer look, then you see that the biggest casino houses in the world made their names, not because of great gambling services or generous prizes. It's all about image and unique identity.
Gambling is associated with big money, luxury casino halls, fancy cars, expensive drinks, and beautiful people. Even though the reality sometimes might be far away from this picture, casinos spend huge amounts of money to keep this image alive. And every image starts with a descent logo design. Let's go over six most prominent casino logos provided by gambling experts from Exycasinos and try to determine common design trends.
1. MGM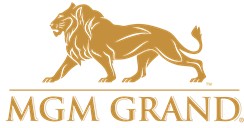 The MGM Grand Casino logo stood the test of time. It has changed five times already during the past 35 years, but the classic golden lion and the MGM abbreviation were always there. It is as simple as memorable and easy to recognize. Does it remind you of something? Exactly! MGM stands for Metro Goldwyn Mayer – the same company that brought James Bond movies to this world, and you could see their roaring lion in the opening credits of each agent's 007 journeys.
But let's get back to the design patterns. The golden color is a wise choice, and it's widespread among casino logos as well as the exterior and interior of casino halls. Since ancient times it always goes together with wealth and power available only for kings and members of royal families. Stepping in such a casino hall makes every player feel special as a member of high society. The lion, on the other hand, represents courage and readiness to confront life's problems. The MGM Grand casino is located in Las Vegas – the place considered an endless party.
2. Ocean Resort Casino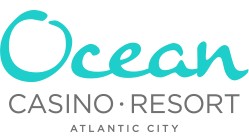 Let's move from Nevada to the East coast of America – Atlantic City. It's a home for Ocean Resort Casino – one of the newest casinos in the town. Featuring a distinctive logo, it stands out among the rest of the city's casinos. Needless to say, the logo designers made a bet on the sea motif. Blue color and wavy font are meant to make players feel on vacation on a subtropical island somewhere in the middle of the Atlantic Ocean. All your troubles stayed at home; you are wearing a light Hawaii t-shirt, drink cool mojito and deliberately place bets on roulette.
3. Bellagio Hotel and Casino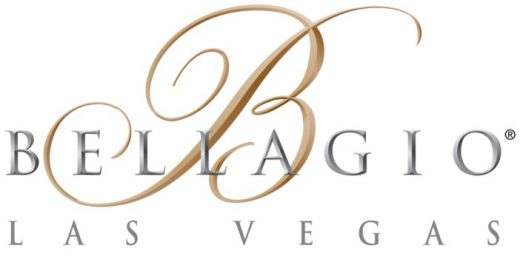 But let's go back to Vegas. The Bellagio Hotel and Casino has a recognizable logo that is both elegant and simple. The casino's name appears once more in the logo with a large letter B written in a flashy cursive font. Silver and Gold are the colors of this logo – another big reference to wealth and inequality.
4. Paris Las Vegas Casino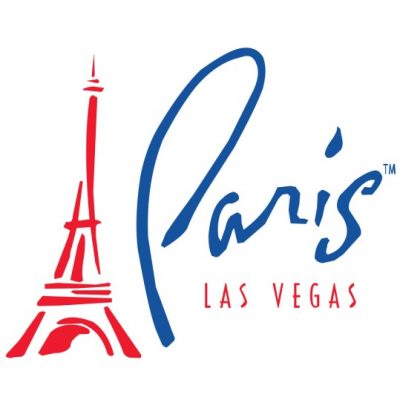 This logo design and the company it symbolizes bring a touch of France to the center of an all-American metropolis. The Eiffel Tower in the logo design represents not just France but also the casino's copy of the tower. This is a popular tourist attraction in Las Vegas. Therefore adding it to the logo design is a great idea. The colors of the French flag are red and blue. The lettering is clearly European and looks to be handwritten, giving this beautiful design a handmade feeling.
5. Fremont Hotel and Casino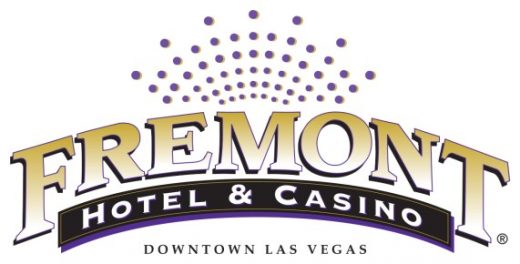 Three words form an arc in reference to a carnival or a funfair. Strong lettering with serifs brings the sense that the casino has been around for a while now, and the golden writing creates an allusion to money again. The dot-made crown on the background makes a cherry-on-top effect, emphasizing that gambling is a kind of entertainment available for the rich and powerful only.
6. Fremont Hotel and Casino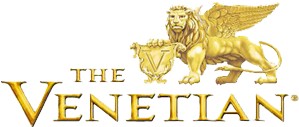 And here we go again—lion and gold, but a thousand miles away from America this time. The Venetian is one of the oldest and most famous casinos in Macao, the Chinese jurisdiction city which is also known as Asian Vegas. No need to analyze the patterns and allusions used in the logo – they are completely the same as MGM Grand. The only thing to add is that lions take a special place in Chinese culture. They are symbols of law, power, success, and protection. Travelers might see their stone statues guarding doors of banks and other facilities while traveling across China.
Bottom line
There are two common motifs used in casino logo designs. Obviously, the most widespread one is money. It is usually represented by the use of golden color and serves to put clients all at ease. The second approach is to relax the players by rebuilding the environment of a vacation.
Comments on this Most prominent casino logo designs the world has seen article are welcome
Las Vegas Buildings
Las Vegas Buildings
The Luxor Las Vegas: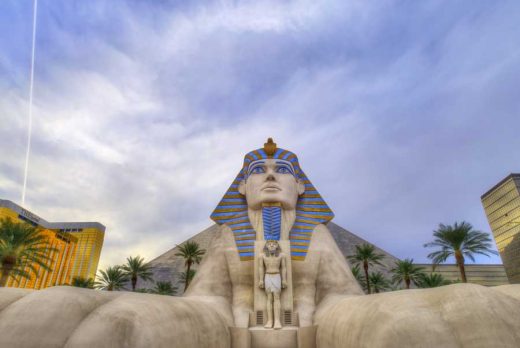 photo © Joe Lekas
Vdara Hotel Las Vegas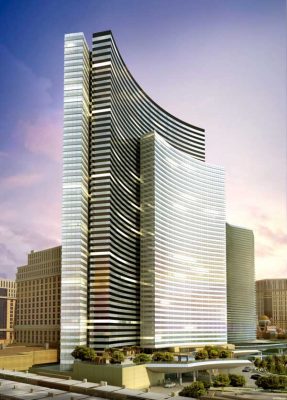 image : CityCenter Land, LLC
Casino Buildings
Casino Building Designs
5 tricks casinos use that make you spend more
Casino Architecture Design Guide
5 of most extraordinary casinos in world
Comments / photos for the Most Prominent Casino Logos Designs The World Has Seen page welcome