Serviced Apartment Design Tips, Home Style Advice, Flat Building Interior Guide
Importance of Good Architecture in a Serviced Apartment
Sep 23, 2020
Most people who have been in a quality serviced apartment agree that they provide a significantly better experience than standard hotel rooms. That is to be expected, since they are essentially just luxurious apartments, but with regular chores being taken care of via various in-house services.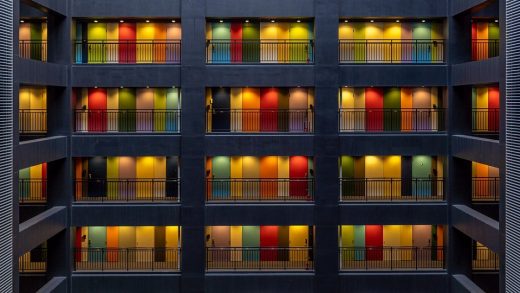 image source : pixabay.com
Now, just like regular apartments, the architecture should be key in determining whether a serviced apartment is adequate for the party looking for one. Stay with us as we go through the reasons why architectural factors should play an important role in your final choice, while looking through options.
Health and Safety
Perhaps you are travelling to Liverpool for work, or maybe taking a highly paid contract in Dubai. Irrespective of the specific location, you will need to find a safe and healthy apartment for you and your family to stay in. Serviced apartments are the perfect in between option until you can find more permanent lodgings, although there are usually no upper limits on how long a tenant can stay in a serviced apartment.
The architecture of a house/apartment determines how much sunlight your rooms will get through the windows, whether mould-prone sections of the apartment are easy to clean, and how reliable the core construction of a building is. These are of course, just a few examples, as there are many more that had to be excluded to keep the post brief. Overall, you may want to avoid old houses and commercial buildings that have been just barely remodelled and turned into poorly designed serviced apartment buildings. They tend to be the most unsafe, as everything from the architecture and construction materials to the electrical wiring is often quite dangerous in such old buildings.
Aesthetics
Serviced apartments are not cheap in comparison to regular rented apartments, but when compared to hotel rooms in the same class, they offer a much more cost-efficient package. Therefore, if you are going to stay for a week, a month, or a year in one of those luxurious serviced apartments, the architecture and the interiors must be aesthetically pleasing to justify the premium tag.
As aesthetic architecture is largely a visual experience, do check out the Silkhouse Court serviced apartment building from Dream Apartments in Liverpool, here on https://dreamapartments.co.uk/serviced-apartments-liverpool. The beautifully designed serviced apartment building should provide a proper idea regarding how brilliant architecture can add so much more to any apartment building, as well as the apartments themselves.
Insulation
Finally, there's insulation to consider, which can be improved post construction to a degree. Unfortunately, unless the very building was designed by the architect with immaculate insulation, ventilation and energy savings in mind, there's only so much anyone can do after construction is complete.
When insulation in the building is poor, there's a high chance that the rent will be significantly higher because of this. Serviced apartment providers generally include the price of electricity within the rent, so, if they know how energy-inefficient their building is, they will raise the rent up naturally to maintain their profit margins.
Any contractor can erect a building, but it takes a civil engineer and an architect to turn that construction into homes in which people can live peacefully, comfortably and cost-efficiently. Keep the pointers above in mind and don't just rent the first serviced apartment that you come across. Be careful regarding the quality of its construction, architecture and interiors, especially if you are going to be there for a while.
Comments on this Importance of Good Architecture in Serviced Apartment advice article are welcome.
Apartment Design
Contemporary Architecture in Apartments
Life in New York: inspiring apartments and houses
Video intercom system for apartments
Why Cleaning Your Apartment Is No Longer Profitable
Building Articles
Comments / photos for the Importance of Good Architecture in a Serviced Apartment Guide page welcome