Most popular door styles for your home, Building entry design tips, Property entrance advice
Popular Door Styles for your Home
28 Oct 2021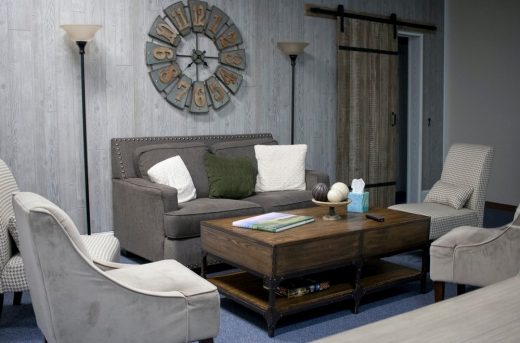 Popular Door Styles for Home Guide
When it comes to home design it is normal to have an overall idea of what you want, even more so if you are the type of person who likes to be in control and has a visualization of your dream home. The kitchen, bathroom, bedrooms, it's normal to have a general picture of the house, but it's when it comes to executing it, especially on the specific items, that it can become a bit more complicated of a task.
We all know that doors are essential elements in homes, their function indispensable for security and privacy. However, we do not always take into consideration their aesthetic value, the different types of doors there are and how to combine them with the interior home design. Fortunately the doors are not particularly complicated to install, if you are a fan of home decor and DIY, you can take care of your installation with instructions and advice, plus there are for all budgetary variety, so below we list the best doors for your home according to their style.
Exterior doors
The main division between types of doors is exterior and interior doors, naturally due to the difference in needs of each. Exterior doors tend to be much thicker, stronger and more secure, with more complex locking systems. While the interior of the home can opt for a wide variety, main doors are more limited by the needs they must meet. However, this doesn't limit the range of exterior door styles.
Wooden exterior door: A classic, compatible with various types of decoration, the type of wood commonly used for exterior doors is pine and iroko, for its strength and thickness. This type of door is ideal for a rustic farmhouse style, Nordic in its dark wood types, classic or romantic for those with intricate decorations and large frames. Use door stoppers to ensure best working.
Galvanized Doors: Galvanized steel doors have different finishes, but one of the most common is white, with that neat finish, ideal for a retro, modern or minimalist American style.
Doors with glass: Although it may seem dangerous to have glass parts in the front door, these are designed in such a way that doesn't represent a security risk and does not facilitate the entrance in any way. The glass designs not only give a friendly facade but are a favorite for the Nordic and Scandinavian style, which seeks to take advantage of natural light through the use of light inputs and soft colors.
Armored doors: It is important to note that this type of door refers to security systems and are usually custom-made, so it is not a style, they have different models and finishes.
Interior doors
Interior doors have much more variety and impact on our decoration. They are a more intimate element that, beyond security, represent privacy and therefore it is common for them to have a more personal design.
White lacquered door: Nothing says "home" more than this type of doors, they combine with many styles and are a safe option if the family members have not decided on a single style, since you can always put a little personalized touch.
Interior glazed doors are a beautiful and popular choice for any home. They allow natural light to pass through while still providing privacy and security. Glazed doors come in a variety of styles, including traditional, modern, and contemporary. They can also be customized to match the specific décor of your home. Whether you're looking for a new front door or a replacement for an old one, interior glazed doors are a great option.
Rustic doors: This type of doors have the advantage of having a very informal and fresh look, or completely sober and elegant depending on the type of finish and wood. Classic or rustic decoration styles are a good match for these doors, especially offices with dark wood doors.
Sliding doors: Contemporary and innovative in style, sliding doors come in different designs but bring a great deal of dynamism to the home. Lovers of wide open spaces especially enjoy them, as they allow spaces to be connected more easily. A similar option is folding doors, which also convey an atmosphere of relaxation, very much in tune with Asian-inspired styles.
Choosing a door is not just about the color or the lock. The material and even the way it works impact how it looks and how your home is perceived.
Elegant, sober or fresh and lively, every element that makes it up is part of this atmosphere and helps to create it, especially an element that is present throughout the house. It is important that when buying doors they are in tune with the space in which they are located, which leads to buying different styles, it may sound laborious, but it is actually much more common than it seems and helps to harmonize spaces.
Comments on this Most Popular Door Styles for your Home article are welcome.
Doors
Doors Posts
Door hardware to complement your architecture guide
Bifold doors: consider different door design
Do bi-fold doors add value to your home
Buildings
Residential Architecture Articles
Comments / photos for the Most Popular Door Styles for your Home advice guide page welcome