Most Luxurious Casinos in the World Guide, Gambling resort buildings, Gaming architecture designs
The Most Luxurious Casinos in the World
25 Jun 2021
Modern casinos in the world are striking examples of the fusion of respectability of entertainment establishments, an unchanging atmosphere of prestige, traditions of gambling art, and modern technology. New gambling establishments are getting bigger and better than the previous ones.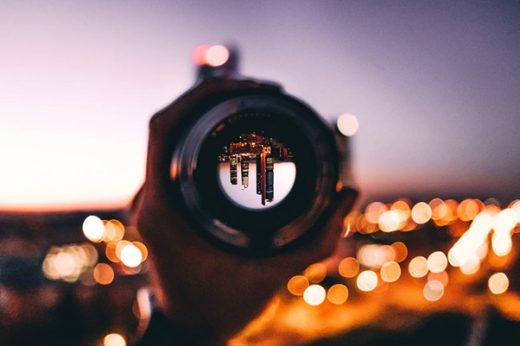 Indeed, gaming house owners often strive to surpass their competitors in luxury and scale, showing the world real "works" of architectural and design art. This is done primarily to let players play here, which is why the list of the best casinos in the world is updated quite often. This review will focus on the most luxurious gaming houses that are considered true works of art.
#1 — Casino Hotel Bellagio
The Bellagio Casino Hotel is a large-scale complex that was opened in 1998 in the heart of Las Vegas. Bellagio is the most expensive gaming house in Sin City that is worth over $1.6 billion. The luxurious gaming house halls have 200 tables for all popular gambling games and 2000 of the most stunning slot machines. Casino Bellagio is famous for its restaurants and the Cirque Du Sjleit show.
#2 — Baden-Baden
Baden-Baden (Germany) is a classic gambling establishment in its look and feel. It is one of the oldest, finest, and most respected casinos in the world. It was built back in 1809, and its tables are remembered by many royalties and the times when only gold and silver chips were used for betting sessions. In the elegant halls filled with a real spirit of excitement, there are 24 tables and 113 slot machines. The rich decoration of spacious halls, exceptional service, and professionalism of the croupier — everything is conducive to an exciting game.
#3 — Casino de Monte-Carlo
Located in Monaco, Casino de Monte Carlo is worth worldwide recognition. Luxurious marble facade, numerous columns, rich decoration of halls, VIP rooms for privileged persons, 300+ modern slot machines, 30+ gaming tables — these are not the only benefits for the pleasure of the game and relaxation. Everything at this gaming house creates a special elite atmosphere for an exciting game.
#4 — Marina Bay Sands
Marina Bay Sands is an impressive Singapore gaming house with its uniqueness, scale, and expensive view. The building is located on the shores of the beautiful Marina Bay. This is an incredible beauty and scale complex of three 55-story towers 200 meters high. The towers are connected by a unique panoramic pool located on their roofs. Marina Bay Sands offers 600 live tables and 2,300 great slot machines. About 25 thousand people visit this gaming house every day.
#5 — Venetian Macao
The Venetian Macao is a true Venice in magnificent Macau. It was built in 2007 in a Venetian style. On the territory of the gaming establishment, there are water channels, with gondolas floating along the banks. The halls of the establishment are decorated in a rich Venetian style, have 800 gaming tables and almost 3,500 slot machines. The Venetian Macao covers an area of over 50,000 square meters and can cover a lot of people under its roof.
#6 — Atlantis Resort
Atlantis Resort (Bahamas) is the largest gaming house in the Caribbean. It is located on the most beautiful Paradise Island in the world, in a luxurious city-complex, where everything is made so that you could fully enjoy the exciting game and a great vacation on the most beautiful beaches of the Bahamas.
#7 — Sun City Casino
Sun City Casino (South Africa) is located in a world-class entertainment complex. Sun City is rightfully called "African Las Vegas." Thousands of amateurs and gambling gurus come here every year to feel all the charm of excitement in the most beautiful gaming house in the world. More than 800 slot machines and hundreds of tables with green cloth are installed in the casino halls, which impress with their sophisticated design and modern equipment. Sun City is a favourite place for the elite of the gaming world and many world celebrities.
#8 — Caesars Palace
Caesars Palace is a chic and large-scale entertainment building located in the heart of Las Vegas. The entire gambling complex is decorated in the style of Ancient Rome and corresponds to its name "Caesar's Palace" at 100%. This building is truly grandiose and luxurious. Marble columns, chariots, statues, fountains, Cleopatra's ship, the atmosphere of chic antiquity, and excitement — all this has made the Caesars Palace a very revered place for players all over the world.
#9 — Crown Casino
Crown Casino is the largest casino not only in Australia but also in the world. This true masterpiece of Australian architecture occupies almost two large city blocks and is located in the heart of Melbourne. The guests are offered 350 tables and more than 2500 slot machines. At the Crown Casino, every room is a true work of art. It was in this gambling establishment that the world's first electronic roulette was installed.
#10 — Wynn Las Vegas
Wynn Las Vegas is a gorgeous, incredibly luxurious casino complex covering an area of 87 hectares and situated in the heart of Las Vegas' main street, Boulevard Las Vegas. Wynn is a real paradise for gambling fans, where you can easily find yourself at the same gaming table with a world-famous personality.
Most luxurious casinos in the world Conclusion
As you can see, modern casinos are not only about gambling; they are closely related to art and impressive architecture. All the establishments listed above offer visitors to fully plunge into the world of luxury, money, and excitement.
Comments on this Most Luxurious Casinos in the World article are welcome
Las Vegas Buildings
Las Vegas Buildings
The Luxor Las Vegas: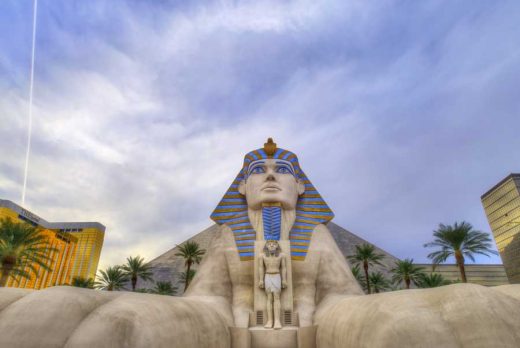 photo © Joe Lekas
Vdara Hotel Las Vegas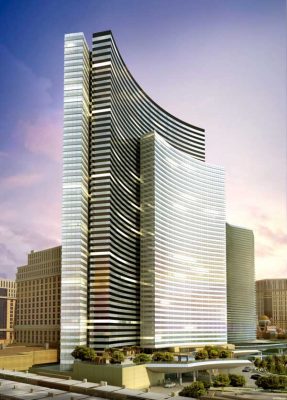 image : CityCenter Land, LLC
Casino Buildings
Casino Building Designs
Casino Architecture Design Guide
5 of most extraordinary casinos in world
Comments / photos for the Most Luxurious Casinos in the World page welcome