Most famous casino hotels in the world guide, Online global gambling accommodation buildings, Best architecture design
The Most Famous Casino Hotels in The World
12 June 2022
Casinos use various means to bring in gamblers and keep them as constant customers of their establishment. According to Forbes, some do this by giving free drinks, snacks, rooms for accommodation, resorts, etc.
Hardcore gamblers don't usually need any incentive to keep coming asides from the thrill of the chase and excitement they typically come for initially. Every new generation of instant withdrawal casino USA keeps getting bigger and more luxurious, adding many features to the establishment to be more diverse, give faster withdrawals, and attract more customers.
Most Famous Casino Hotels in the World Guide
Venetian Macao Resort Hotel Casino building in Macau, China: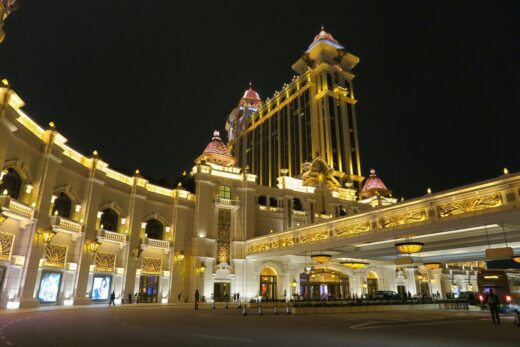 1.     Venetian Macao Resort Hotel Casino, Macau, China
Venetian Macao Resort Hotel Casino at Cotai Strip in Macau, China, built-in 2007, is the biggest casino in the world and was formerly known as Venice Arena. It is a 3000-room resort with a hall with a sitting capacity of 15,000 for various activities like sports, betting, and other performances. The resort holds various basketball, tennis, and boxing matches as well as different ceremonies and concerts, especially music concerts. According to BBC, this hotel sold for $6.25 billion.
The gaming area for gambling is about 550,000 sqm wide, with 3400 slot machines and more than 805 tables for playing different games. Venetian Macao has Customized singing gondoliers and a canal system designed with the Venetial style in mind. There are four sub-casinos in the Venetian Macao Casino and hotel resort: Goldfish, Phoenix, Red Dragon, and Imperial House.
2.     Ibiza Gran Hotel Casino, Spain
The Ibiza Gran Hotel Casino in Spain is well-known for its night activities. It flows well with the beaches parties and Balearic Islands of Spain. Guests would not forget the hotel's design and aura quickly, and people are usually either in the club, having dinner, or in the casino at night. The hotel-casino is always very busy and lively at night that you could mistake it for still being daytime. The hotel rooms view the Old Town and the Mediterranean Sea.
The casino has many gambling tables and Slot machines that are suitable for people who come there for the enthusiasm and joy they get from gambling. Ibiza Gran Hotel Casino is known for hosting infamous Texas Hold'em tournaments for pro poker players and hardcore gamblers.
3.     Marina Bay Sands, Singapore
Marina Bay Sands is a very exquisite Hotel and casino in Singapore. It has recently become one of the country's most important landmarks due to its impressive architectural design. It is the main attraction for gamblers, tourists, and travelers worldwide. A lot of important events get held in the hotel occasionally from the moment it opens.
Marina Bay Sands provides various forms of entertainment for its guests like an incredible sky pool, a spa, a museum solely for showcasing the artworks of eighteenth-century France, and many other activities. For the gamblers, it different forms of entertainment and relaxation centers for its occupants. The casino has 2100 slot machines and 500 gaming tables for gamblers.
4.     The Ritz-Carlton, San Juan Casino, Puerto Rico
The Ritz Carlton, San Juan Casino, is located just by the Atlantic Ocean, which gives a great view of Puerto Rico and covers 8 acres of land. Many gamblers consider this one of the best and the best of some other casinos in the world.
The casino has varying games that are enjoyable to gamblers of different classes. There is hardly a game you want and wouldn't find here. These games include mini-baccarat, roulettes, let-it-ride games, and then blackjack. The casino hall has a total of 340 slot machines as well as a lot of tables for other gambling games. The hotel has top-notch star restaurants that sell some of the best Puerto Rico dishes you will ever eat.
5.     Sands Macau Hotel, Las Vegas, Nevada, USA
The Sands Macau Hotel in China, designed by Architect Paul Steelman a prominent American Architect, is one of the most famous hotels in the world and one of the biggest casinos in the world. This hotel/casino is the property of Las Vegas Sands and was the first-ever Casino hotel in Macau.
The Sands Macau hotel covers over 21,300 m2 with 289 rooms. This casino, valued at $240 million, was officially opened in 2004. Sands Macau was Las Vegas Sands's entry point into the gambling district of China, and it has since become a popular hotel and casino for many tourists, residents, and people who migrated from Hong Kong to China. The Sands Macau Casino Hall has 750 gambling machines and 1000 gambling tables for different games.
Most famous casino hotels in the world conclusion
There is no shortage to the number of popular casino hotels worldwide. The casinos in this article are exquisite and different in many ways as they can provide a particular scenery, gambling games, or other services the others can't offer.
Picking which casino to visit can be tedious, but you can never go wrong by picking any as you will have an excellent and fun-filled time you will never forget.
Comments on this guide to the most famous casino hotels in the world – global gambling accommodation advice article are welcome
Casino Buildings
Casino Building Designs
5 most beautiful casino buildings in world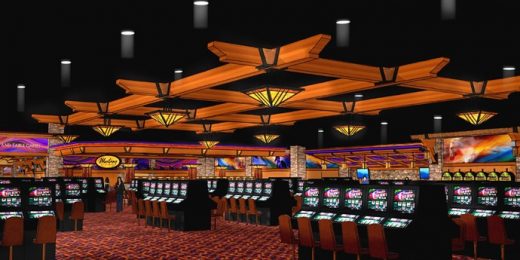 Casino Architecture Design Guide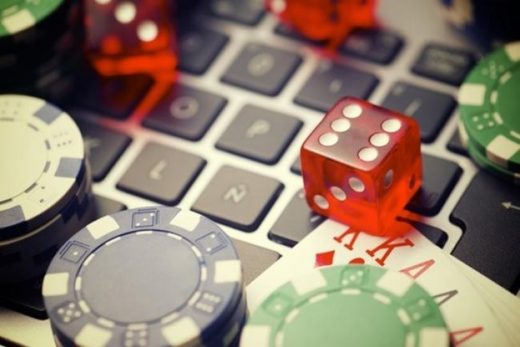 What countries suffer most from online casinos?
Comments / photos for the Most famous casino hotels in the world advice – discover the best international gambling architecture designs page welcome.